We travel just to travel.
The world looks different when you bike. A car window is more or less a divide between the traveler and the outside world, a motorcycle engine could be too noisy for a person who loves peaceful trip. Biking, however, makes you taste the true beauty of nature: suffering an exhausting uphill ride and then enjoying the kisses on the wind in a downhill.
I, as well as my roommate, Zhitong, had decided to take a bicycle trip to celebrate our college graduation. We traveled from Shanghai to Xiamen, biking around 1200km in total. Bike is not a fast vehicle that could only travel about 100km per day, so we were able to fully enjoy the beautiful scenery and experience people's lives along the way.
Day 1: Setting Off
We set off on June 3rd, 2017.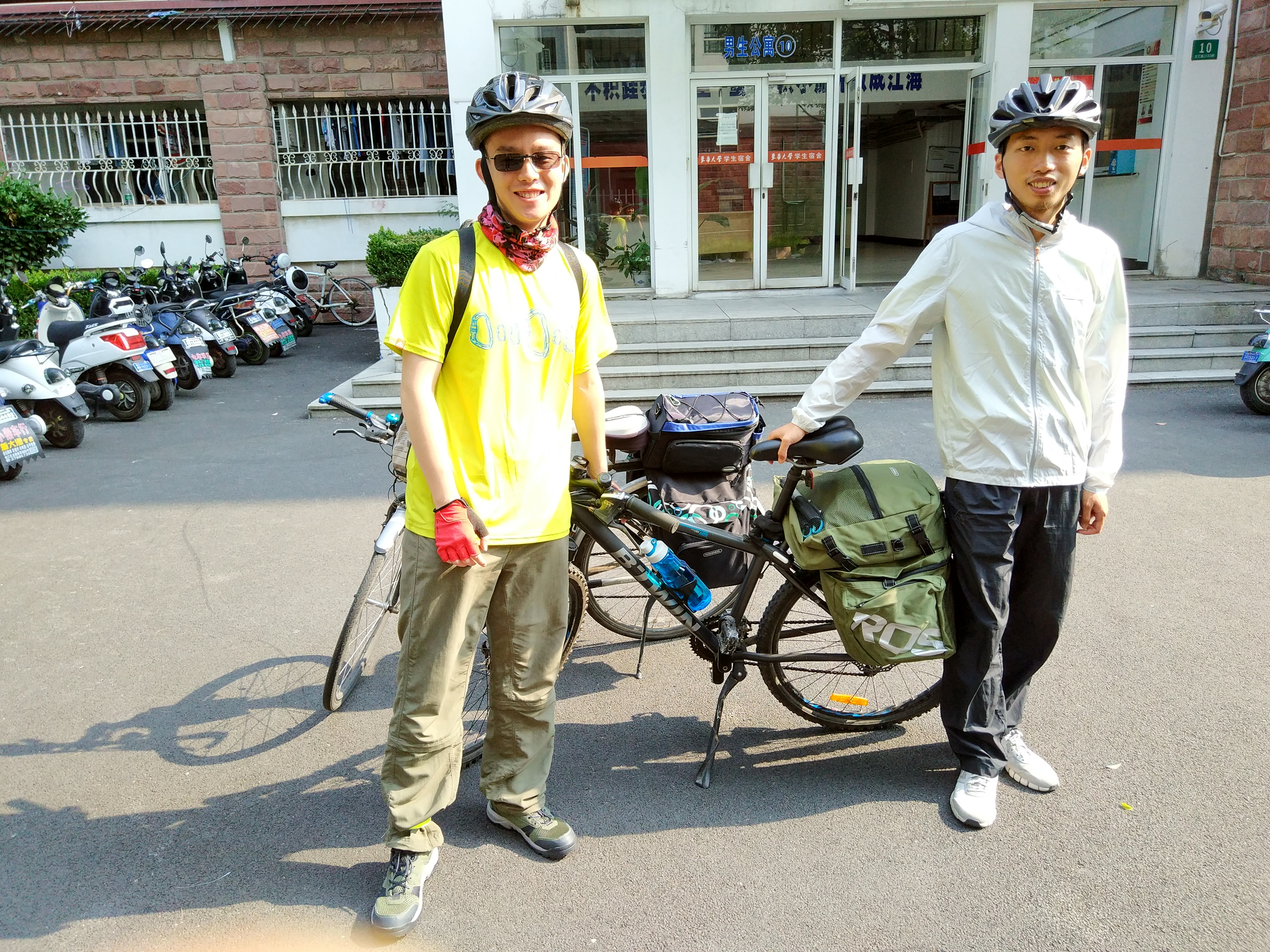 It was a sunny and cloudless morning. By noon, we reached the province boundary of Shanghai and Zhejiang.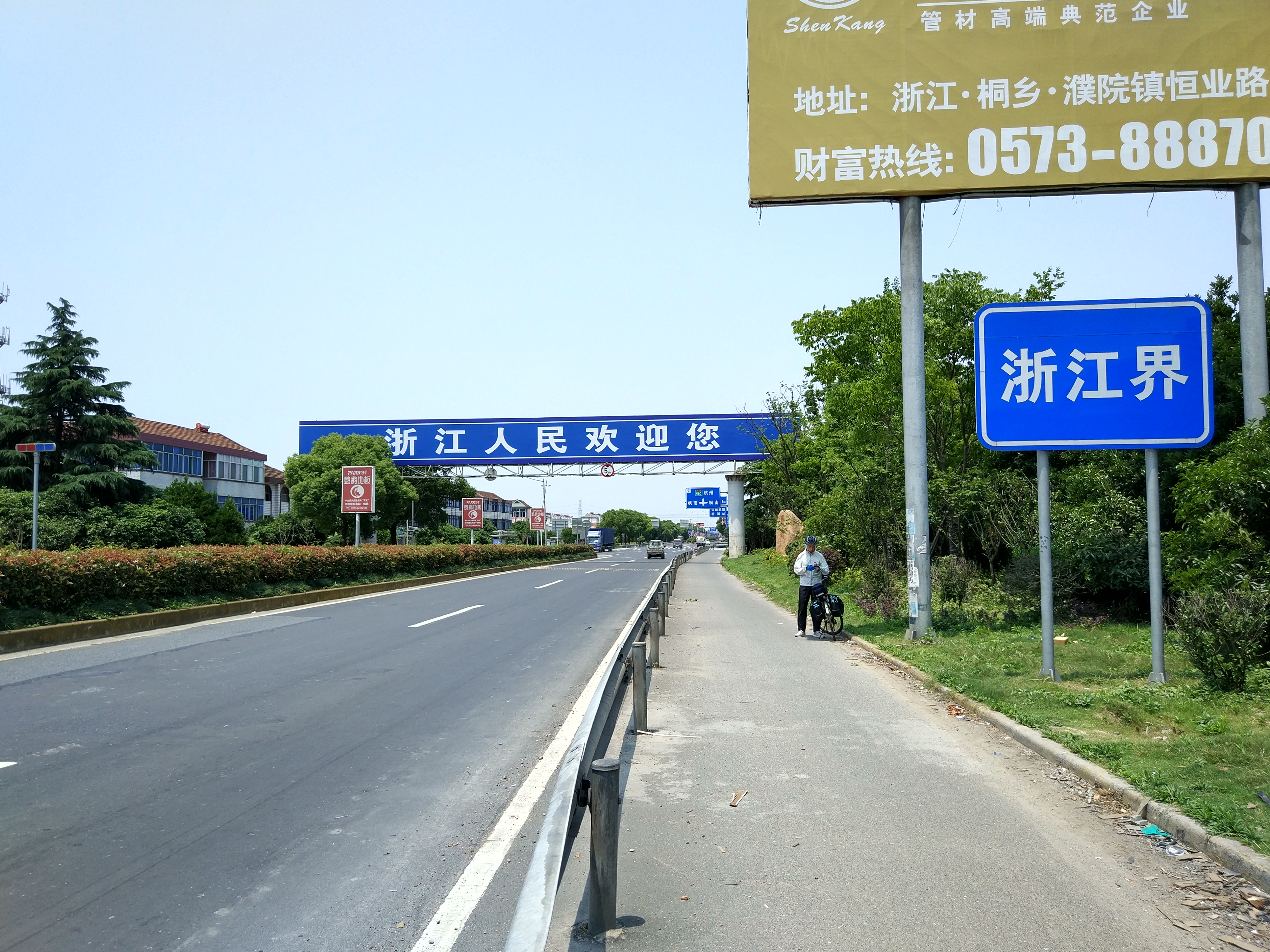 We went across the Beijing–Hangzhou Grand Canal in the afternoon, which is the oldest and longest artificial river in the world, built over 1400 years ago and running over 1700 kilometers. Today, it is still heavily used by shipping.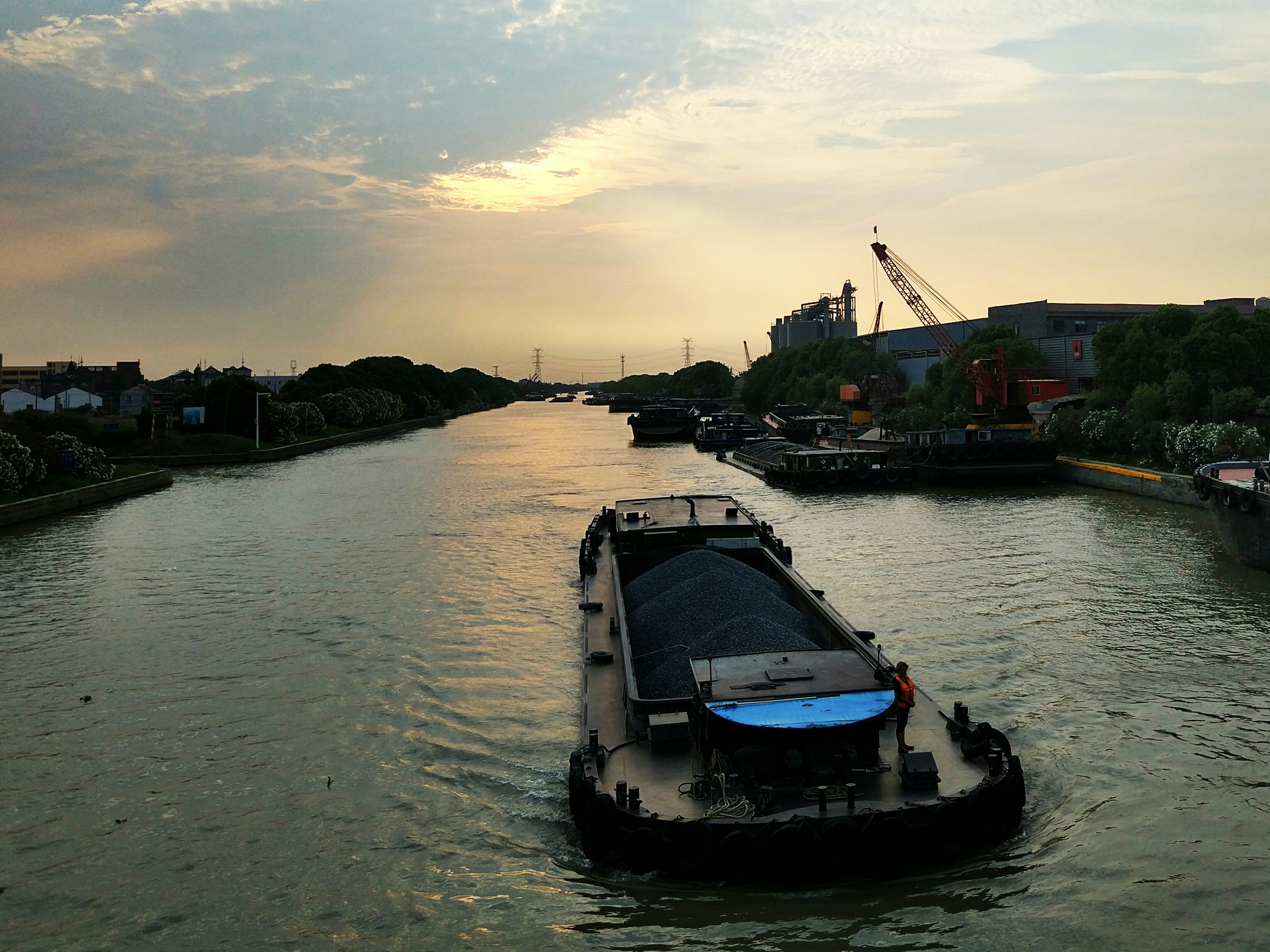 Day 2: Visiting Hangzhou City
Hangzhou, the capital city of Zhejiang Province, is one of the most visited cities in China, renowned for its historic relics as well as natural beauty. We arrived at Hangzhou on the previous night. Although both of us have been to this city before, we still took one rest day here and visited a few interesting places. Being an amateur in Chinese calligraphy, Xiling Seal Art Society, though little known by tourists, is one of my favorite spots in Hangzhou. It was founded over 100 years ago and is located in a garden on an island in the north of West Lake, where we could find a lot of art pieces of Chinese calligraphy and seal carving. The picture below is taken in Xiling Seal Art Society. Written on the rock are two Chinese characters 闲泉 (read xiánquán) in seal script, meaning free spring water.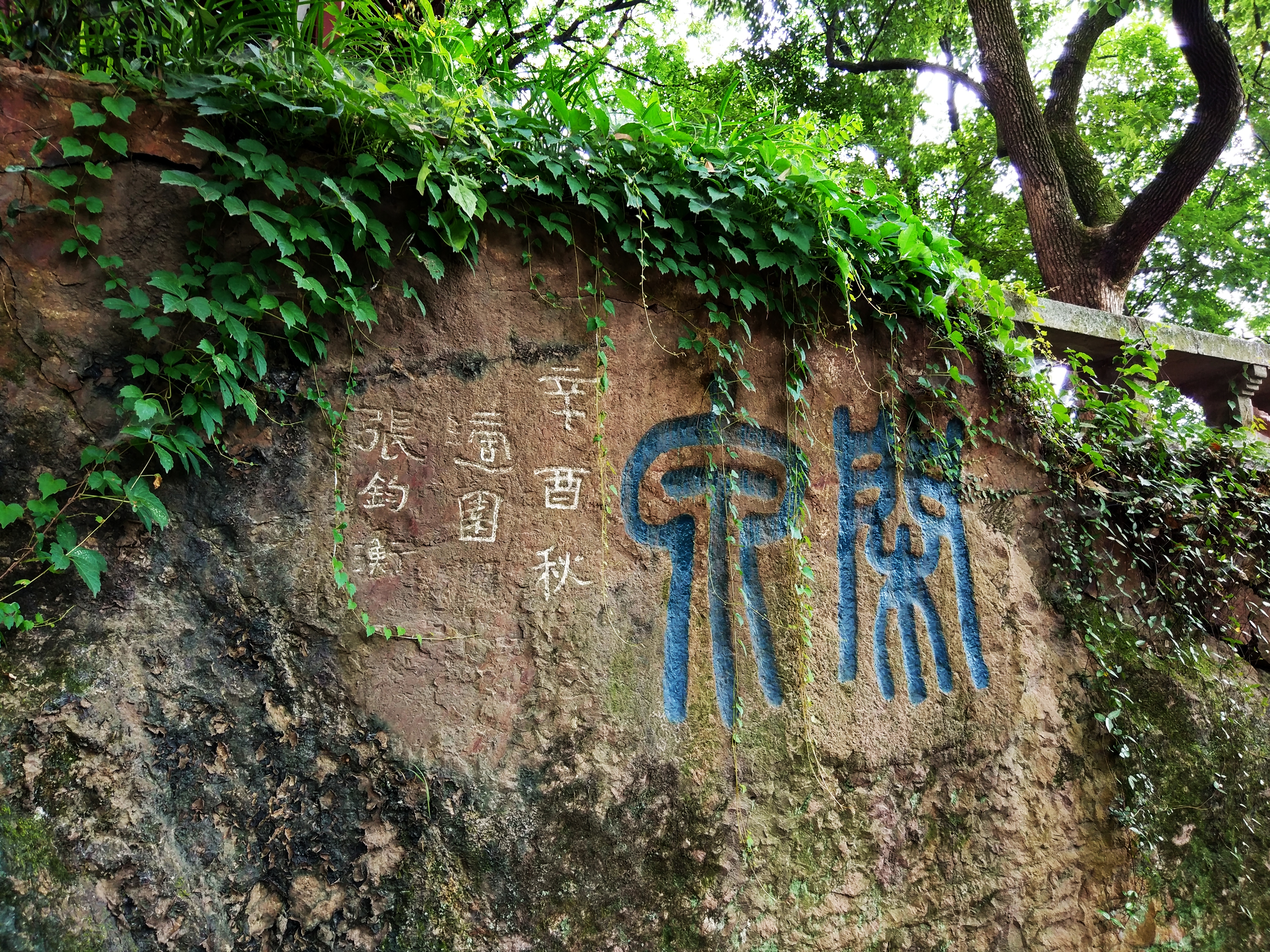 For sure we also walked by the West Lake, the most tourist attractive place in Hangzhou.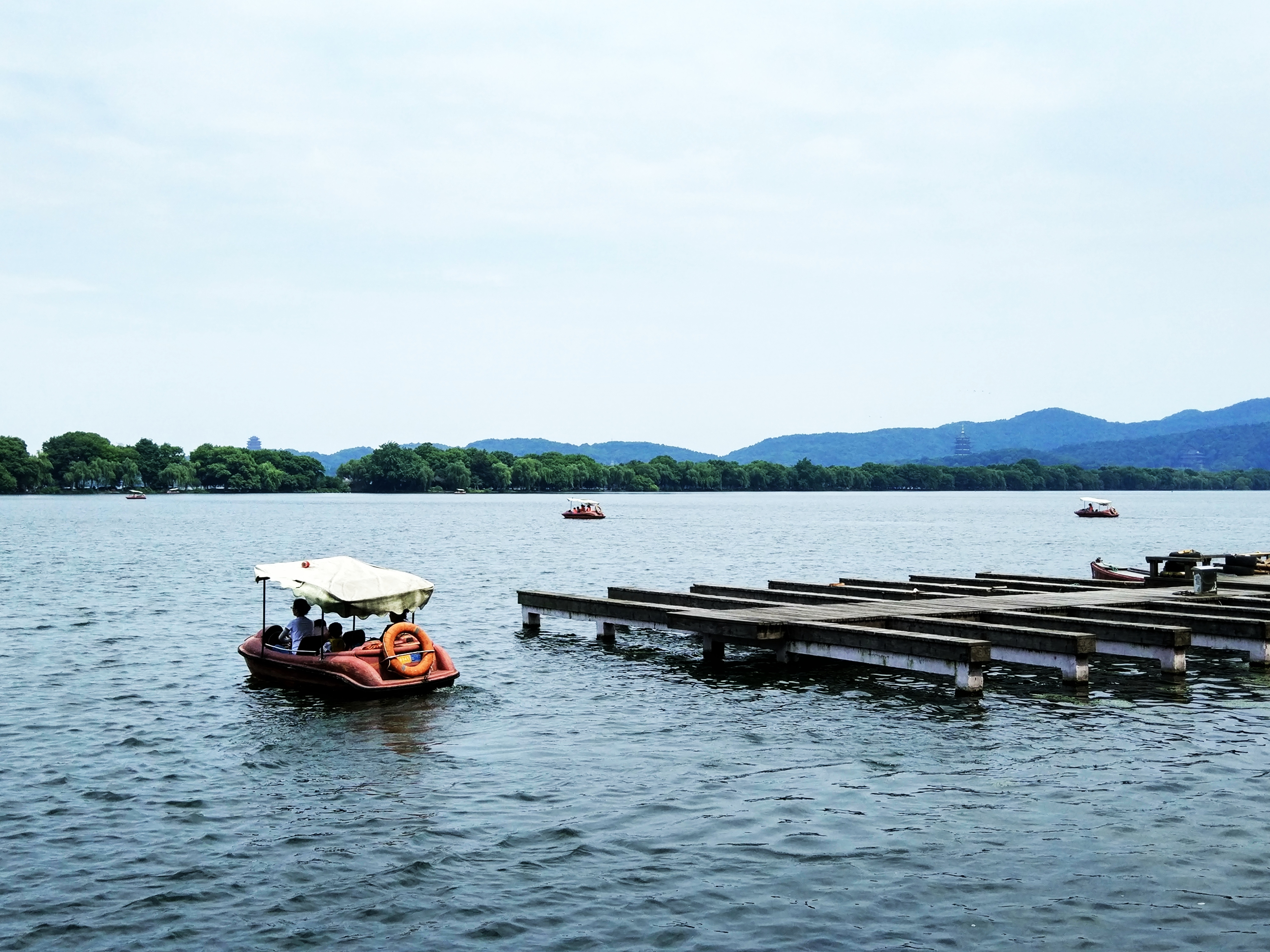 Day 3: Farewell to Urban Life
It was raining. Before setting out early in the morning, I took a photo of the lovely hostel that we stayed at in Hangzhou.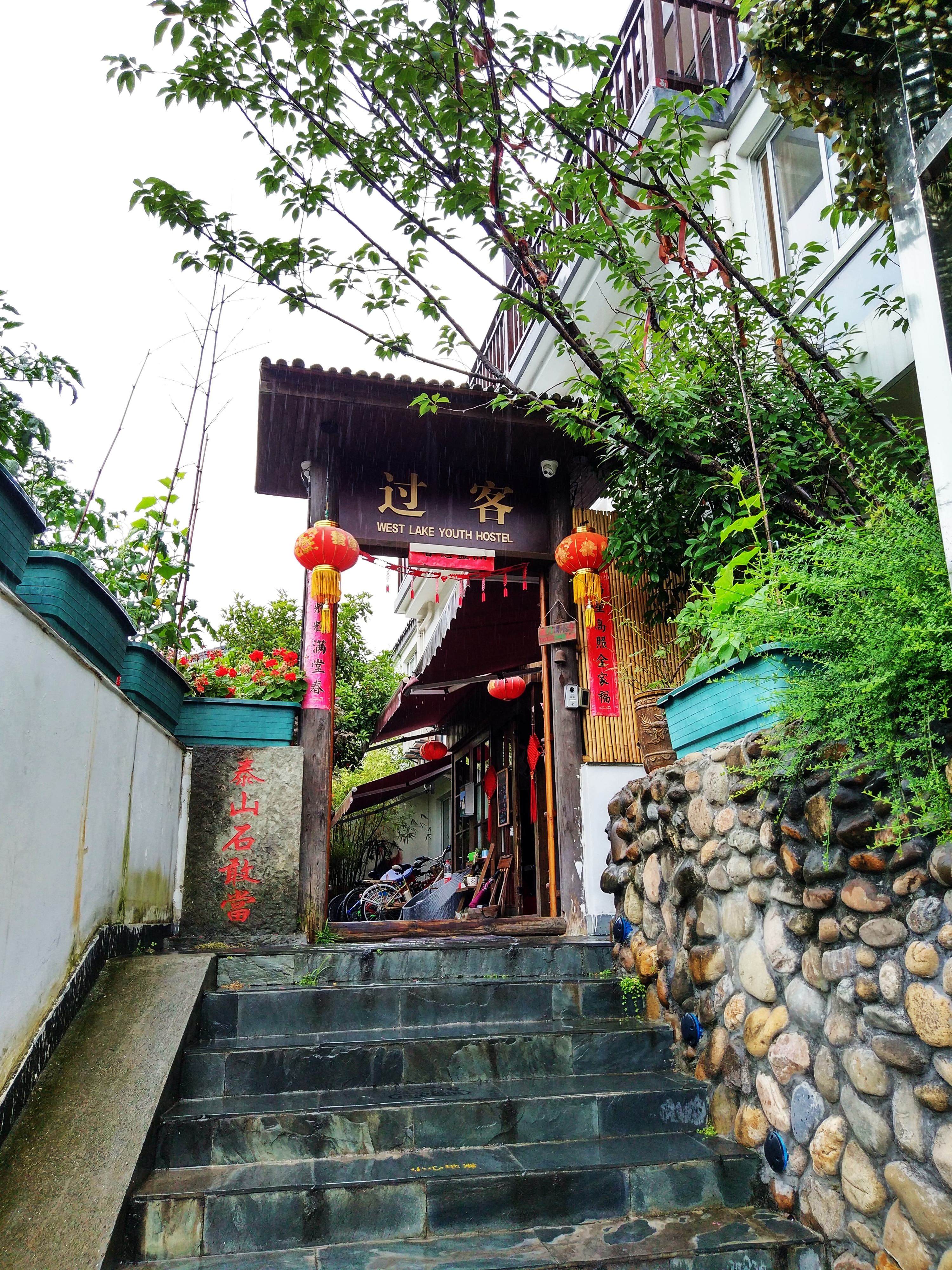 It kept raining. This made me feeling that I was boating rather than biking.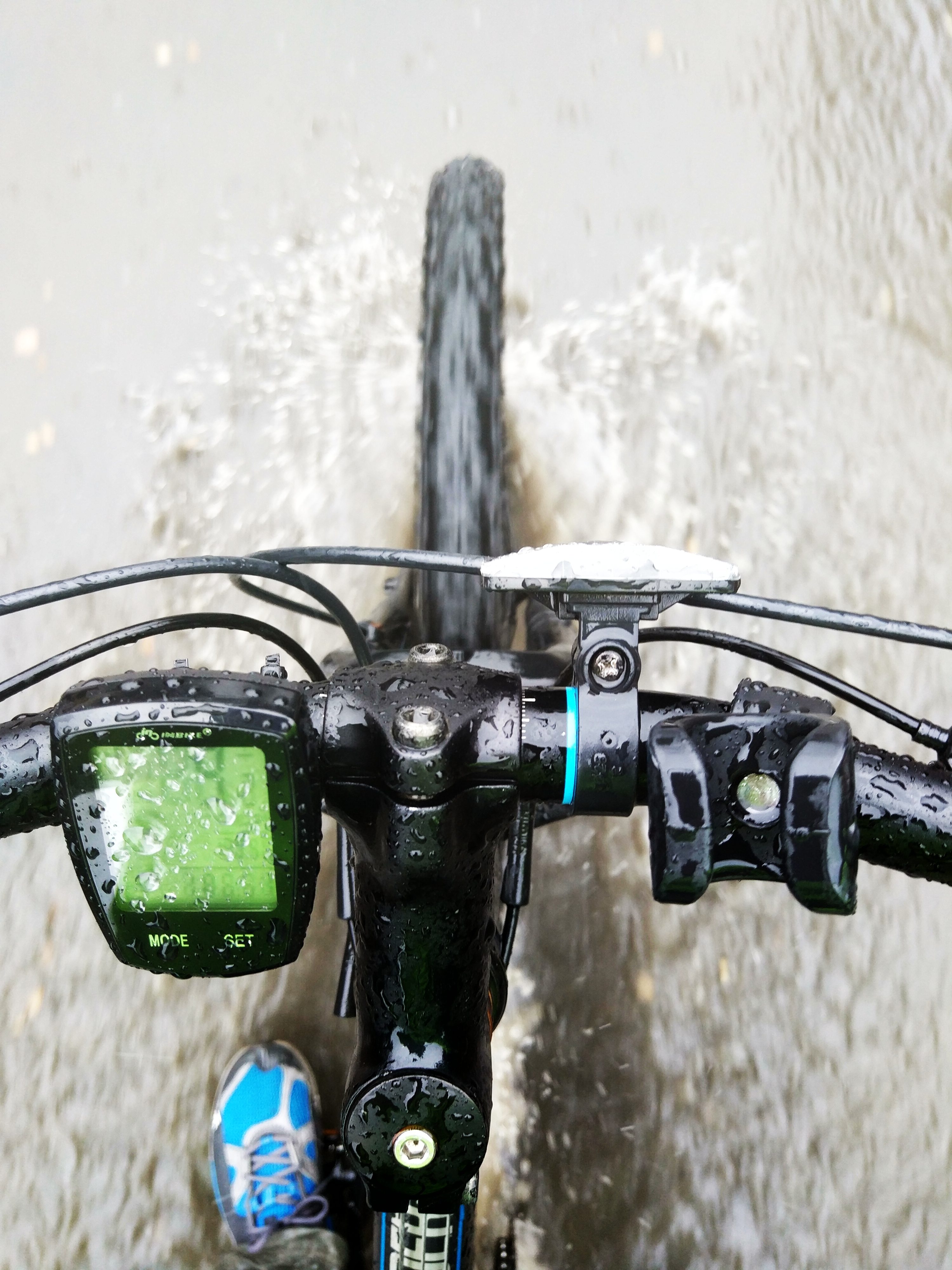 Heading south all the way, we were gradually getting away from the Yangtze River Delta, which is dominated by modern cities, and coming into the country, where we could find traditional things such as this arch.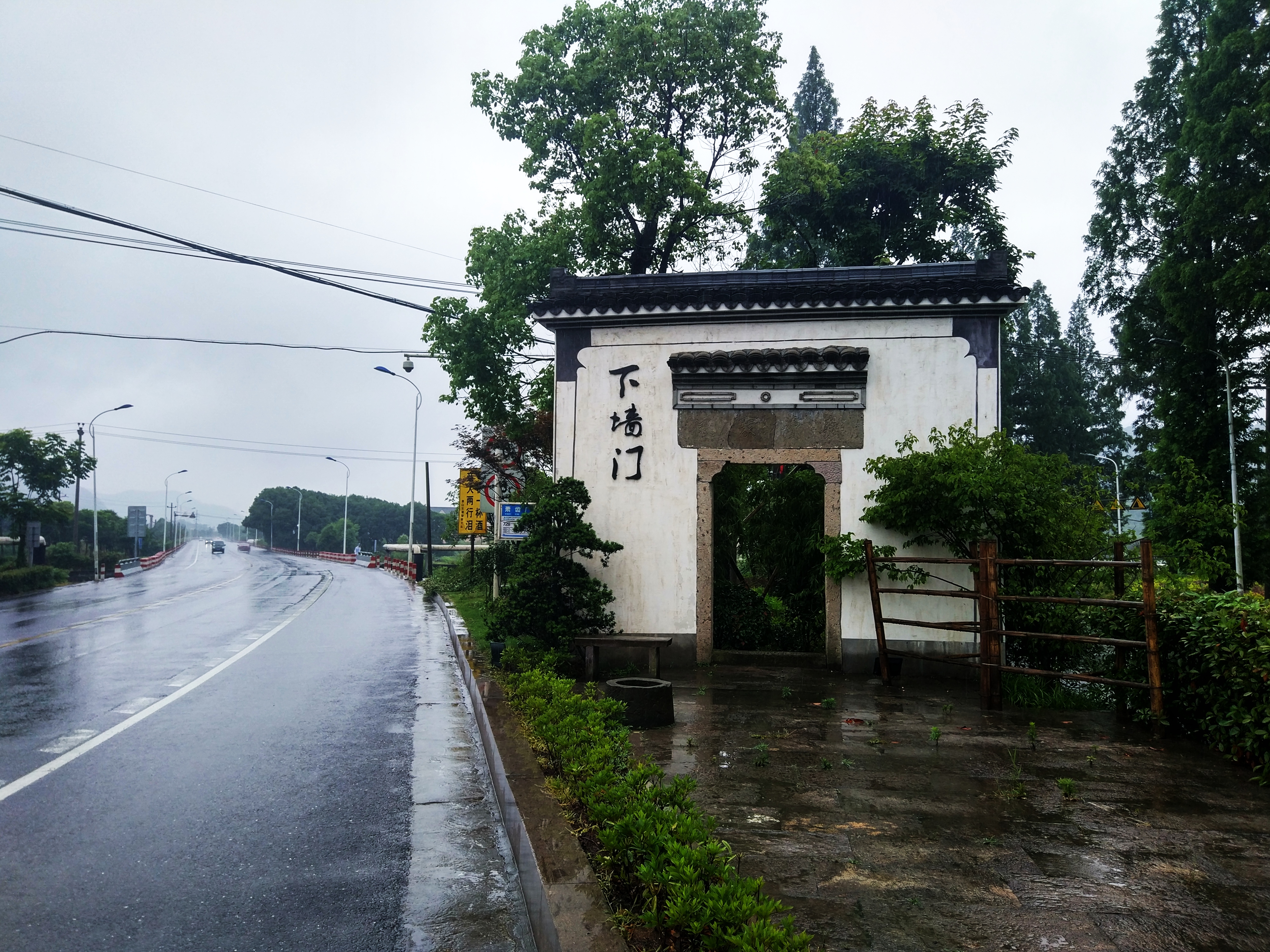 Leaving the cities, mountains were also ahead of us.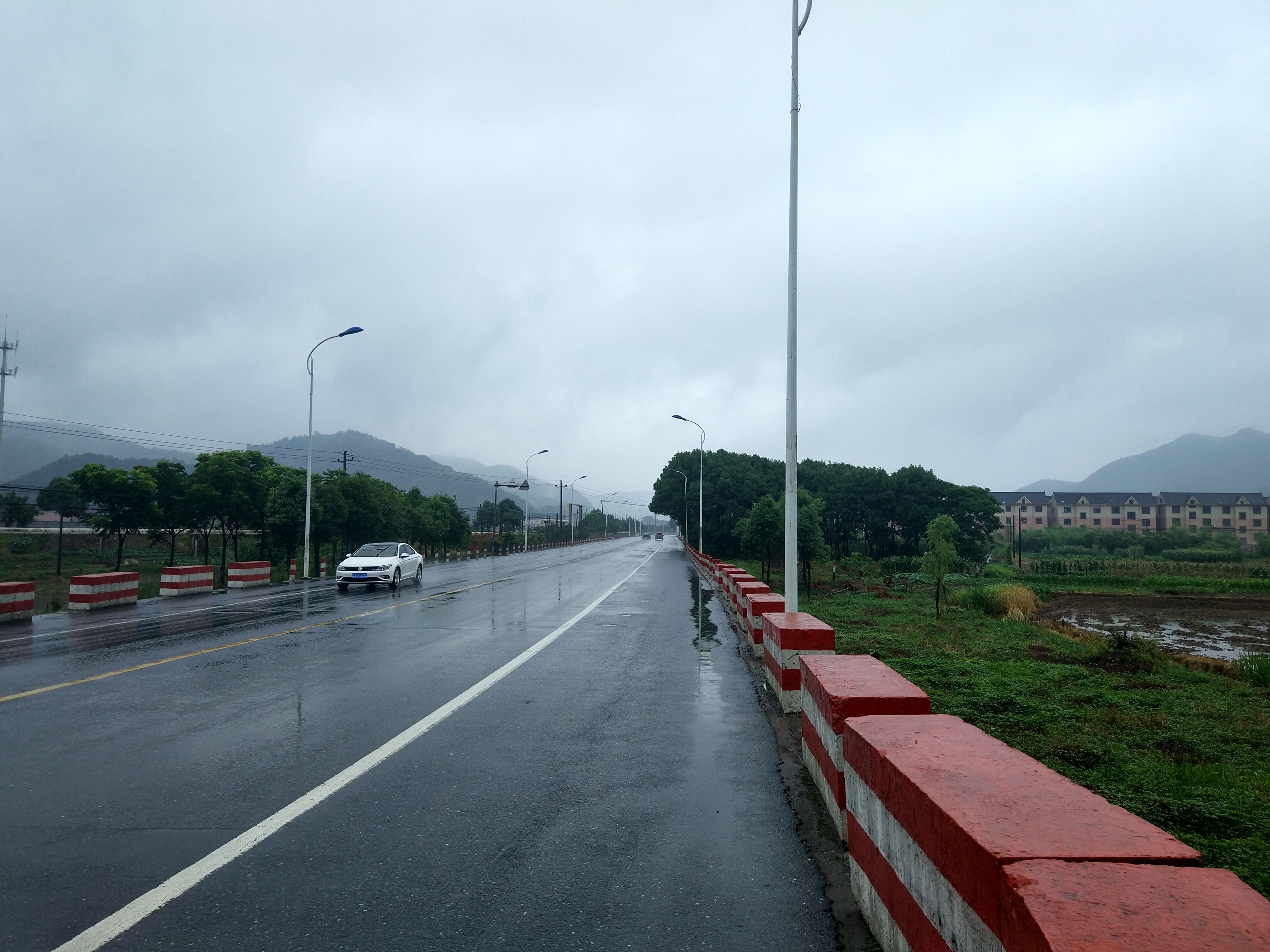 Day 4: Hengdian, Chinawood in the Mountains
We arrived at Yiwu City the previous night. However, I was struck by an IT band pain and couldn't ride a long distance in the next day. So in day 4, we decided to make a short detour and ride to Hengdian Town only, which is about 30km southeast from Yiwu and where the largest film studio in China is located (so it is called "Chinawood").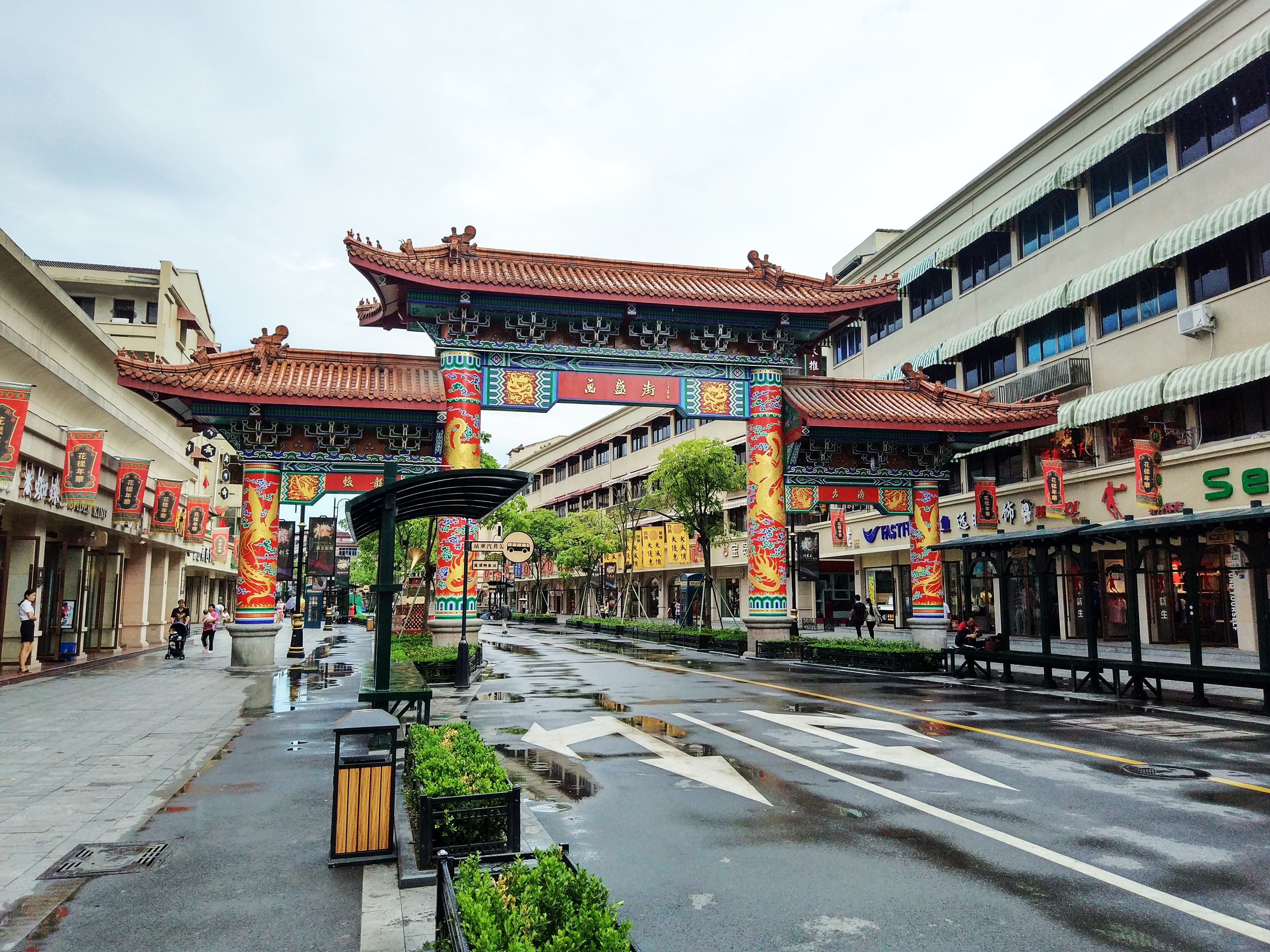 Every year, tens of thousands of amateur actors/actresses come to this small town, playing as extras in movies or TV series, dreaming of becoming movie stars someday, though the chance is very little. These amateur actors/actresses almost take up half of the population in Hengdian and you come across with them almost everywhere in the town. As you see, in the picture, an amateur actor was practicing his script.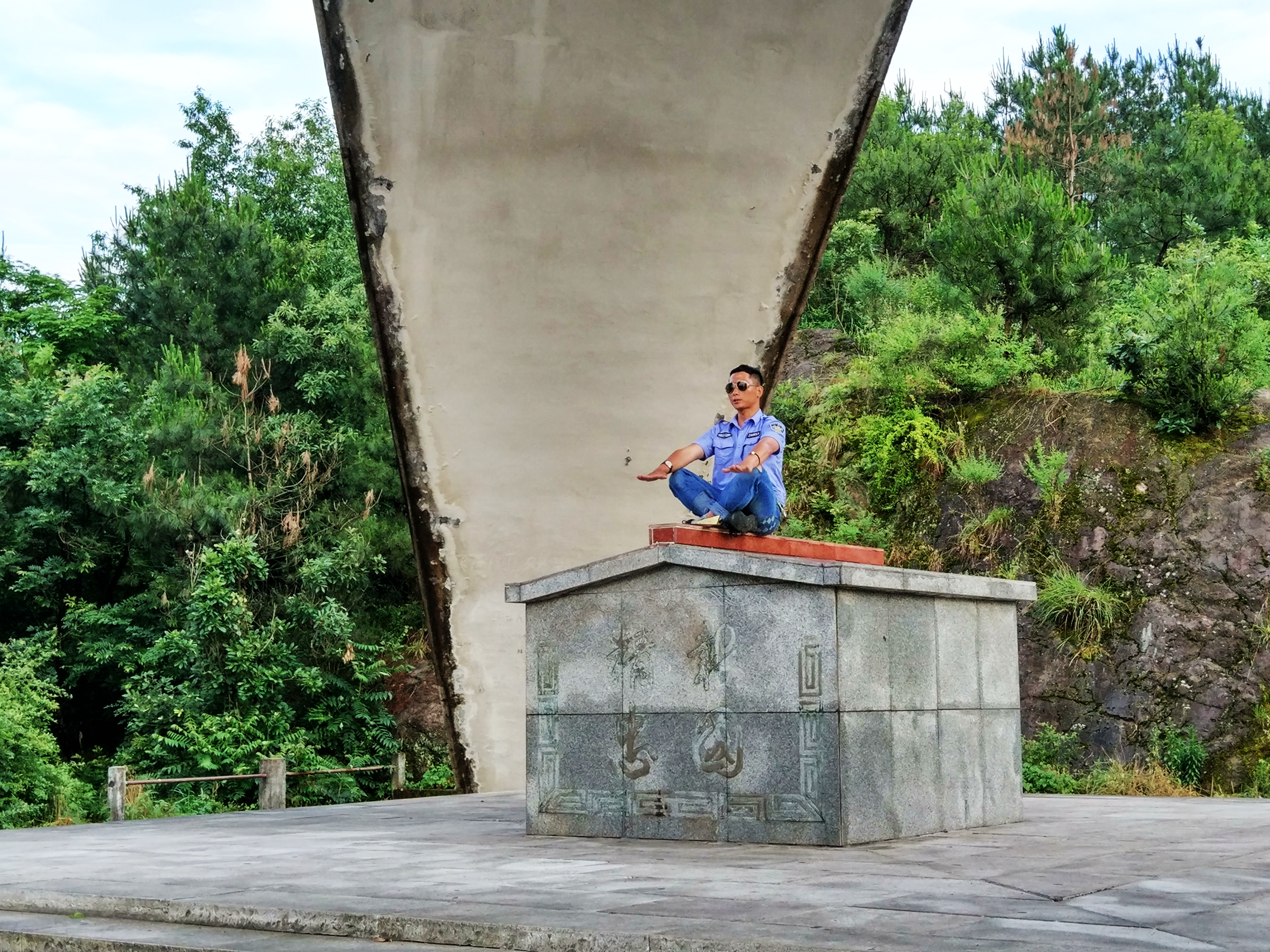 Being passing travelers, we were not really interested in the film making things. We climbed up a hill and enjoyed the fascinating scenery of a Chinese mountain town in the sunset.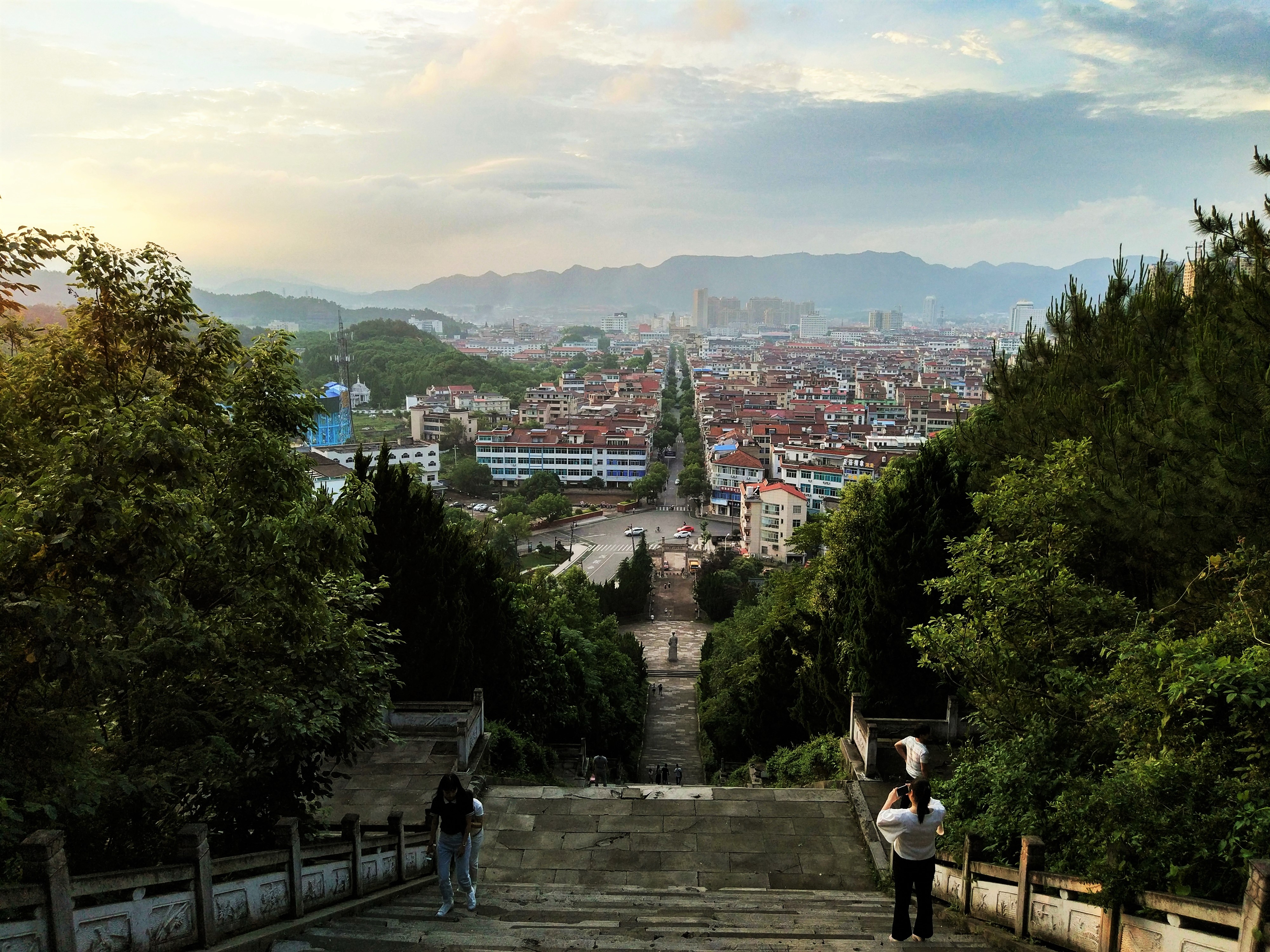 And walked through the pedestrian street of Hengdian in the evening.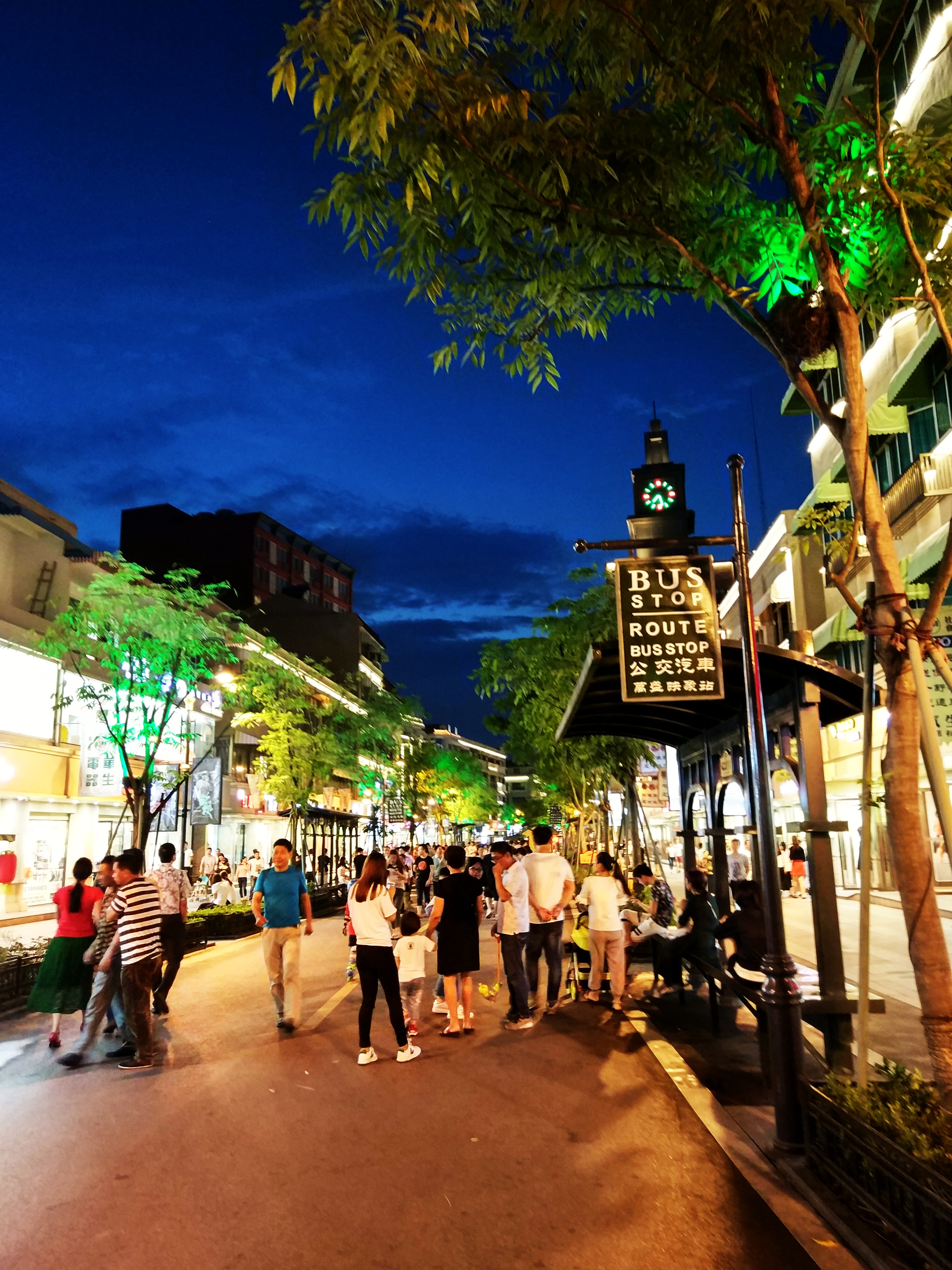 Day 5: River & Mountain
We left Hengdian early in the morning, as the destination of this day was Lishui City, which is about 120km away. At the time of departure, I saw this sign, which is the title of the drama movie I Am Somebody, a movie about extras working in Hengdian.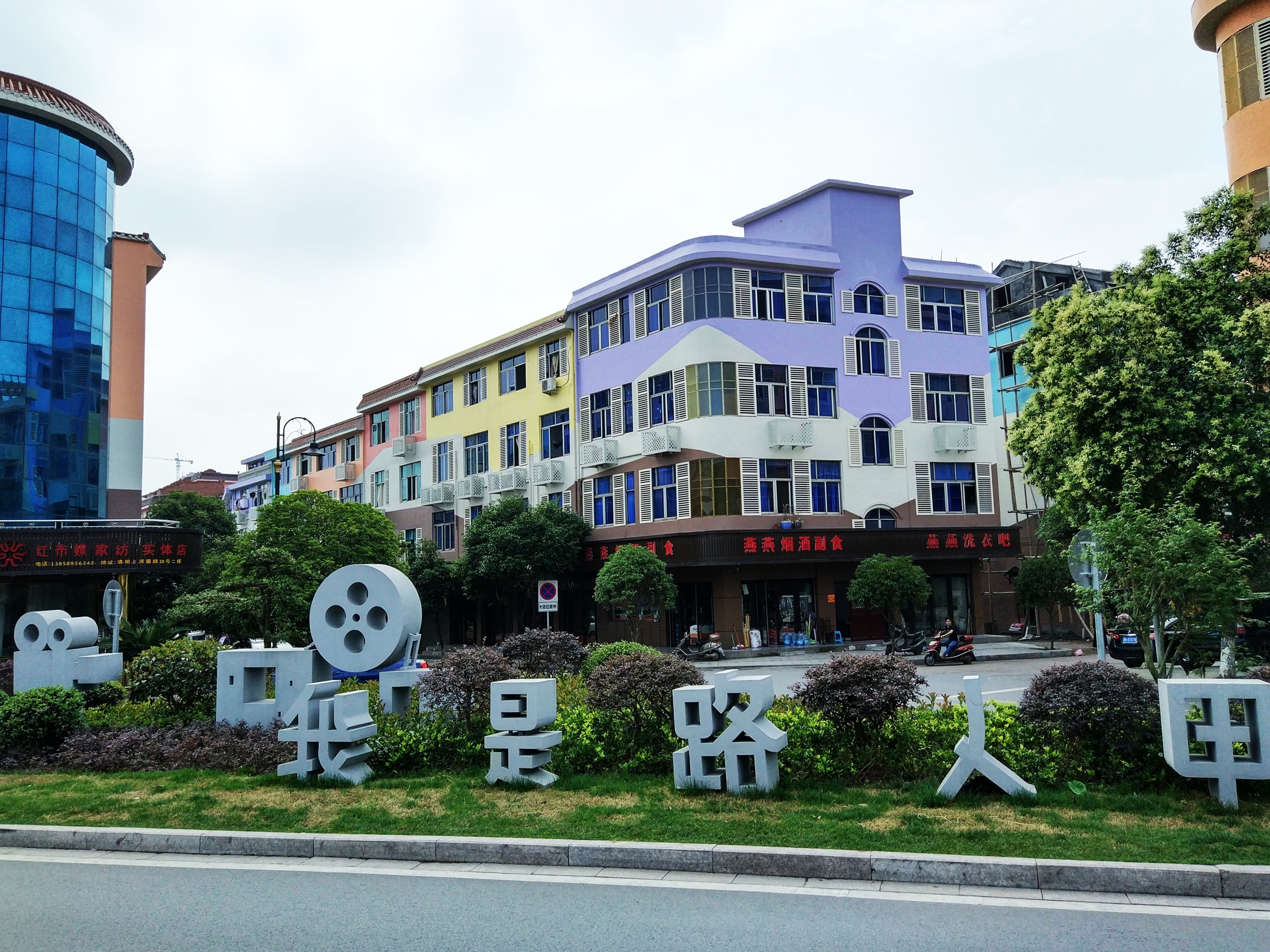 We passed by a small village in the morning, called Baita, where villagers were making straw mats in a traditional manner. An old lady was using a big fan to blow away those defective straws.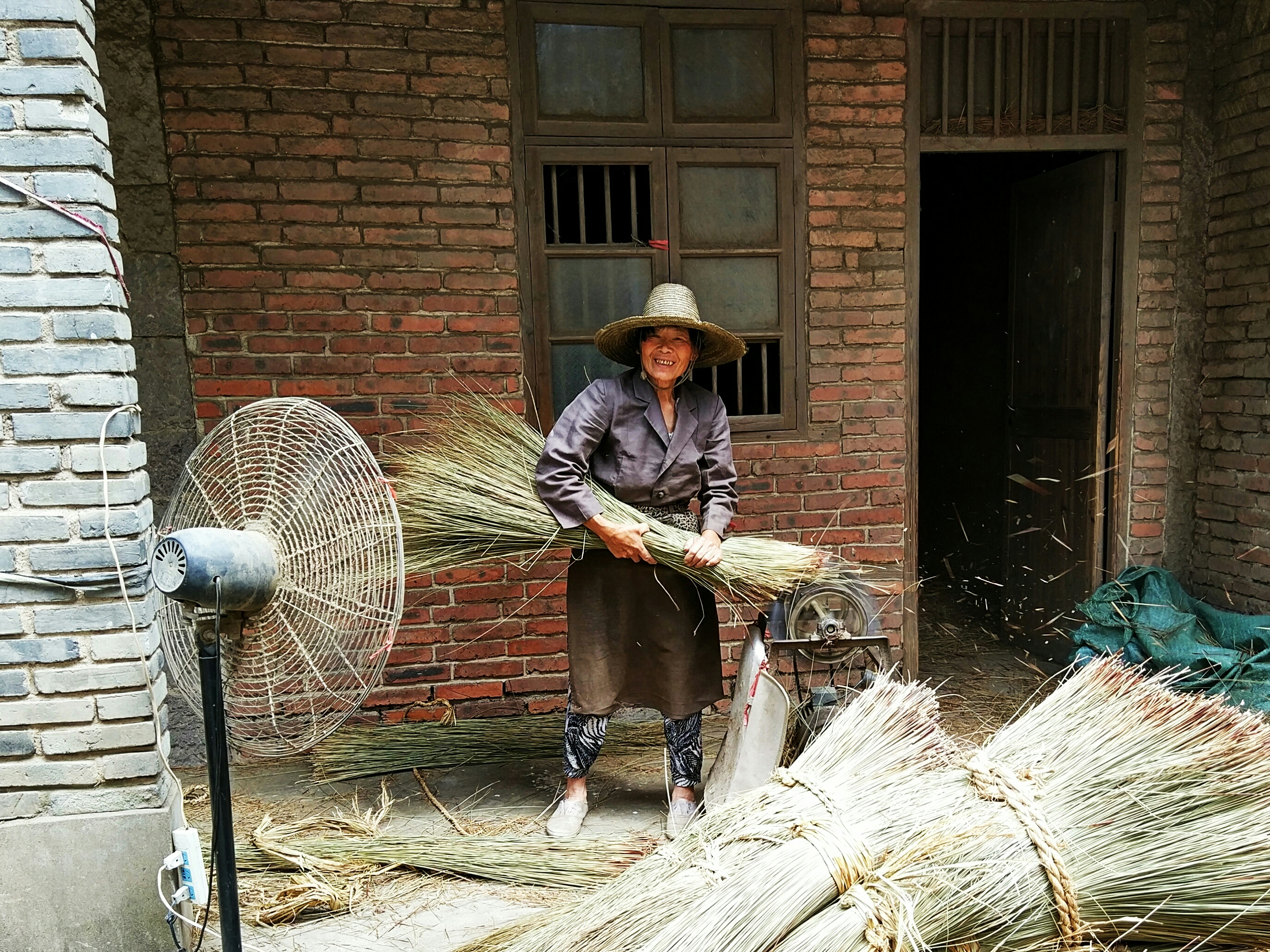 The straws need also to be dried in the sun.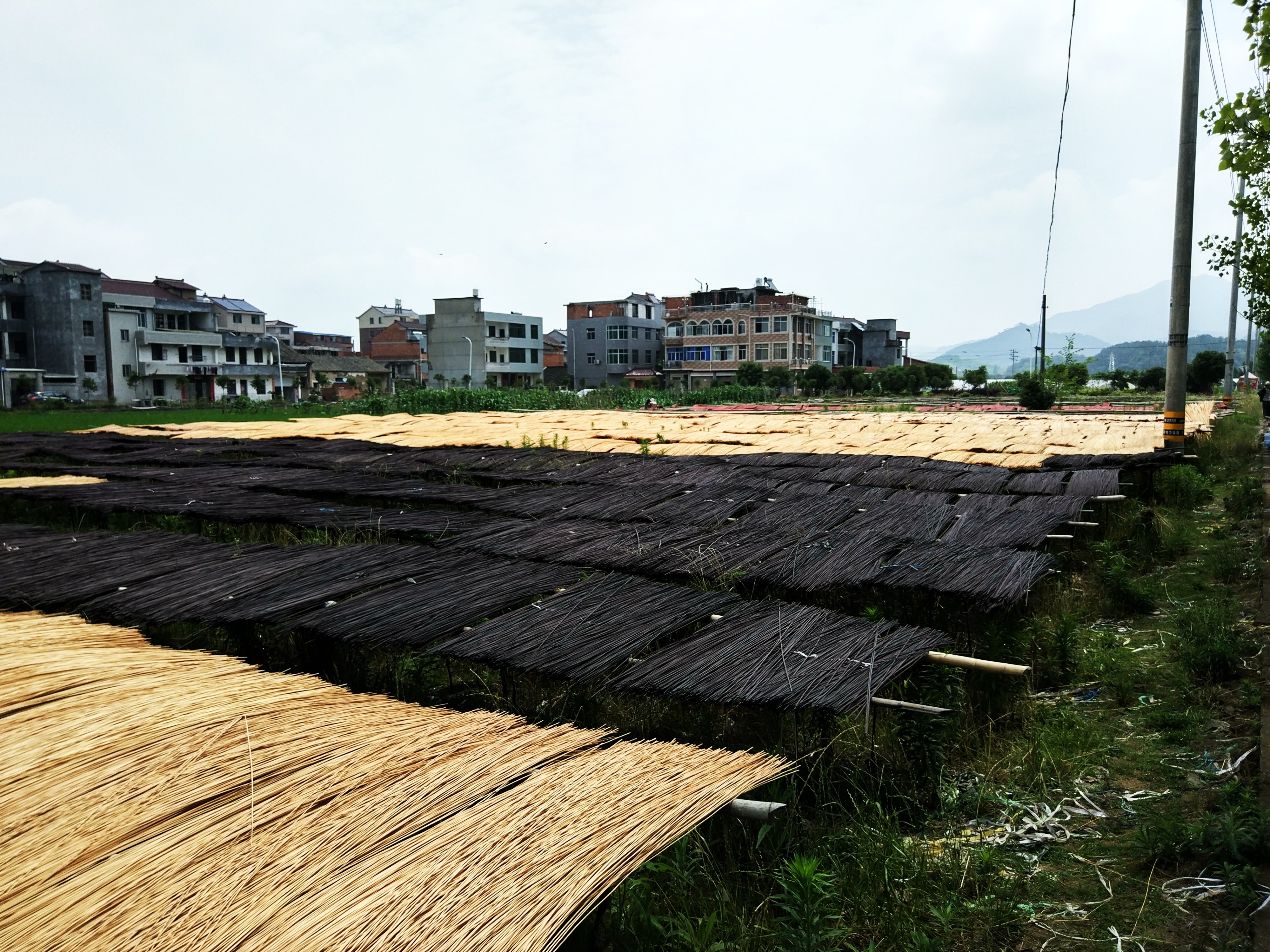 South Zhejiang is a mountainous region where a lot of rivers flow through. People here build houses either by the rivers,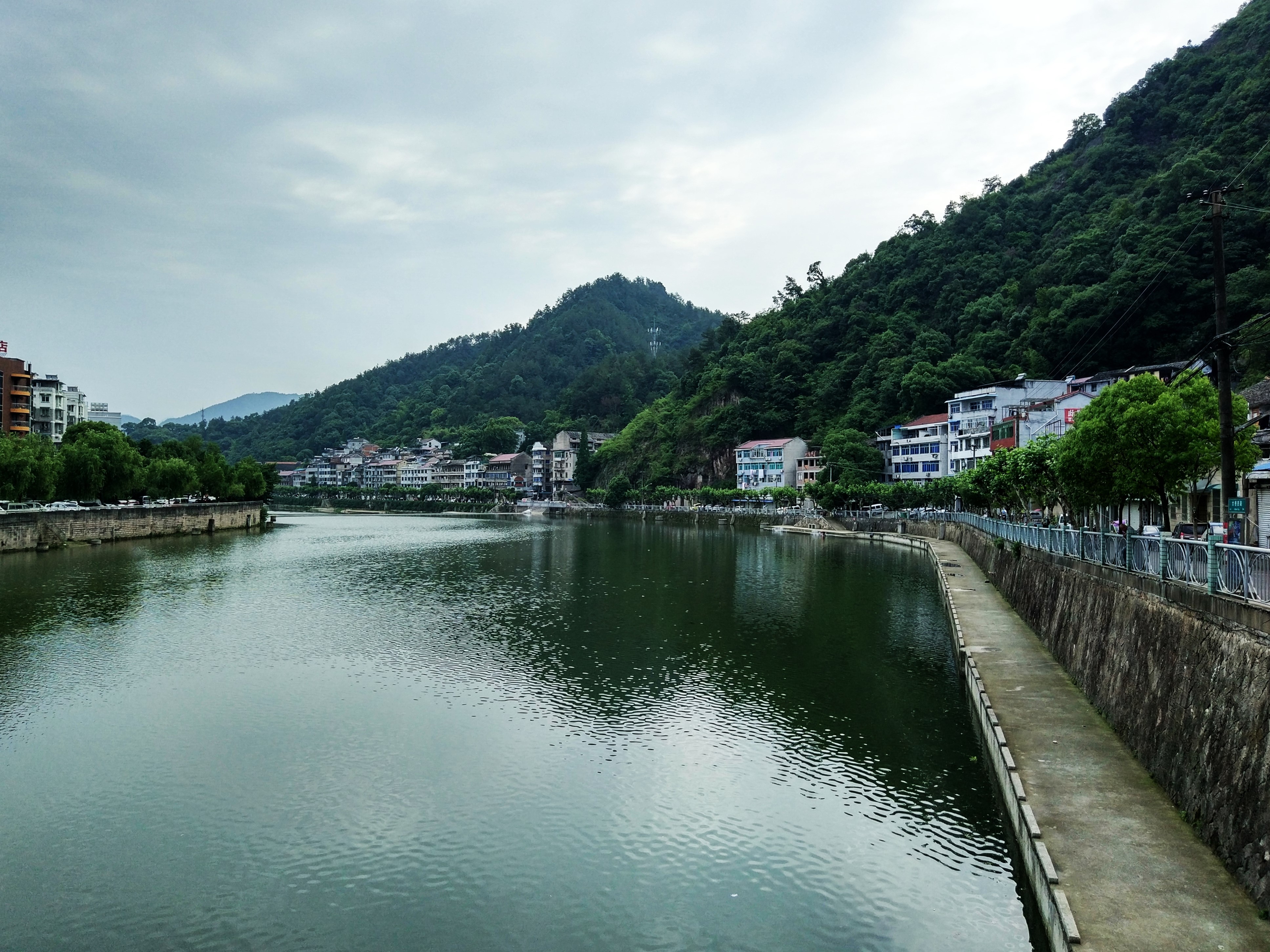 or by the roads. And usually the houses are on the mountains, nestling against the slope.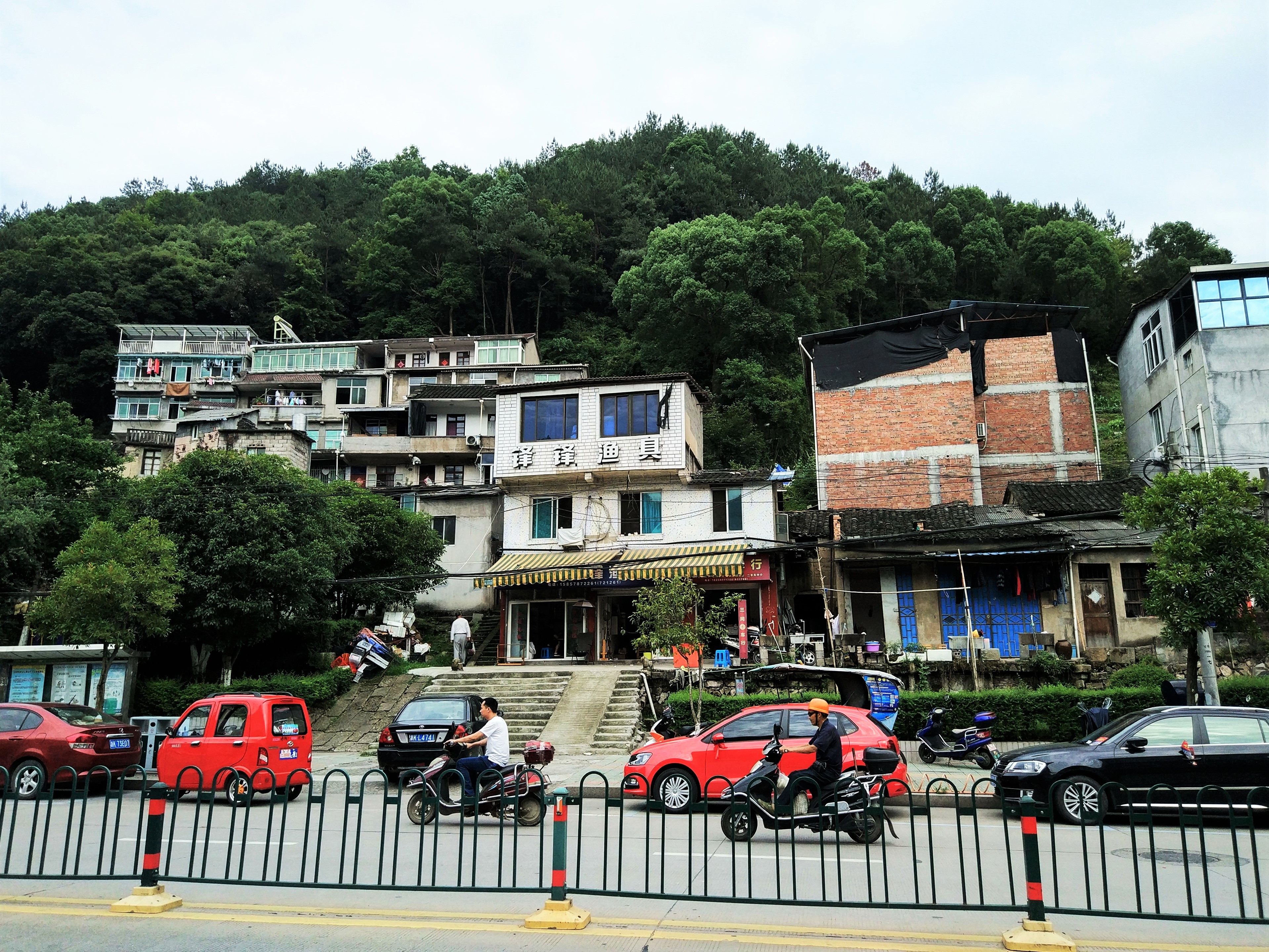 We biked through Jinyun County in the afternoon, which is famous for its pancake. I tried one, taking me only 5 RMB. It is filled up with meat, very juicy and tasty.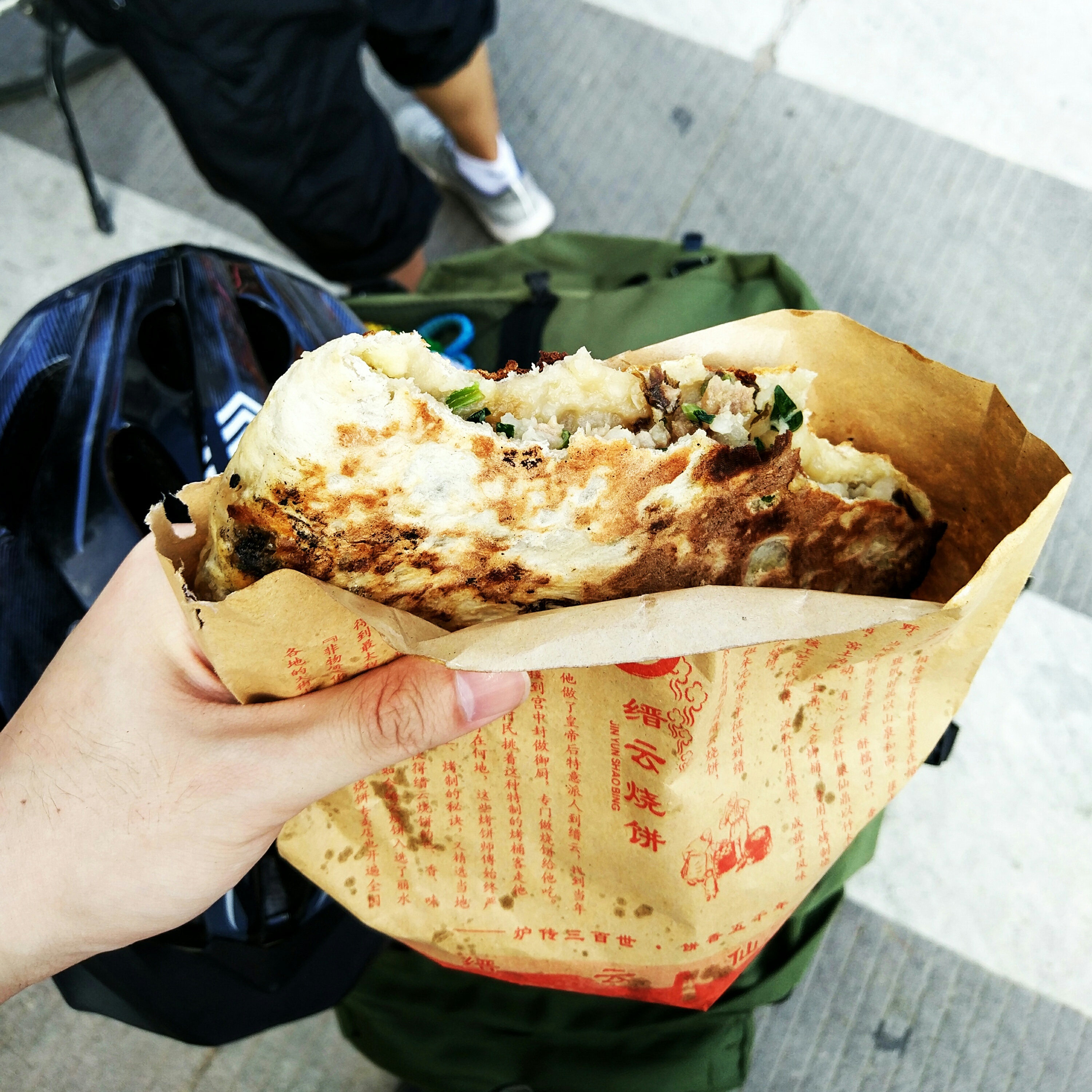 The national road in Zhejiang is really in nice condition. Pretty enjoyable ride!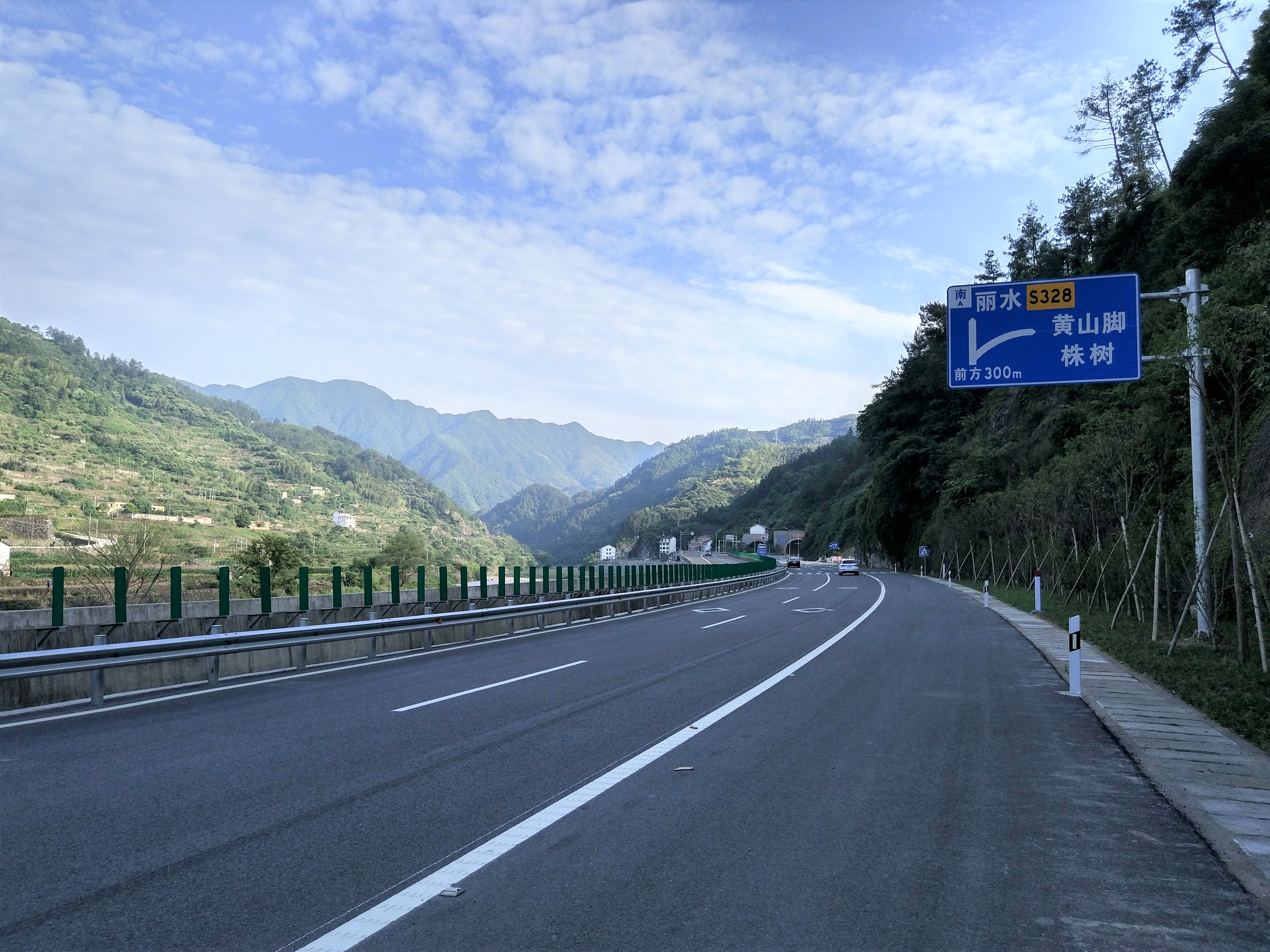 We arrived at Lishui in the evening. Lishui is a small city and a bit undeveloped. This makes some old things be better preserved. For example, a busy night market, where you could always make good bargains, but now very hard to find in big cities.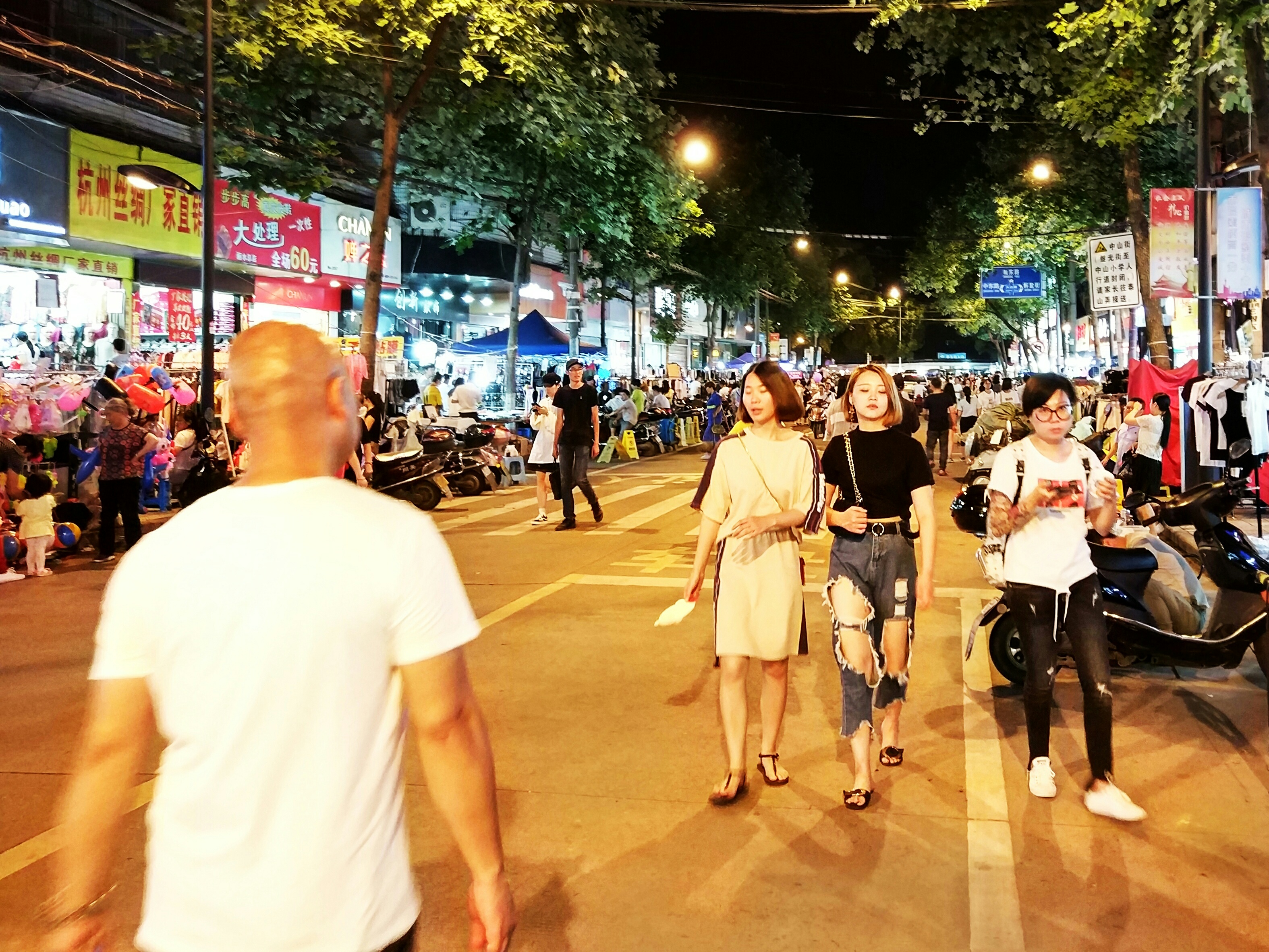 Day 6: Chased by a Rainstorm
Leaving Lishui City, immediately we rode into mountains. The weather was good in the morning, when we were riding on a riverside road.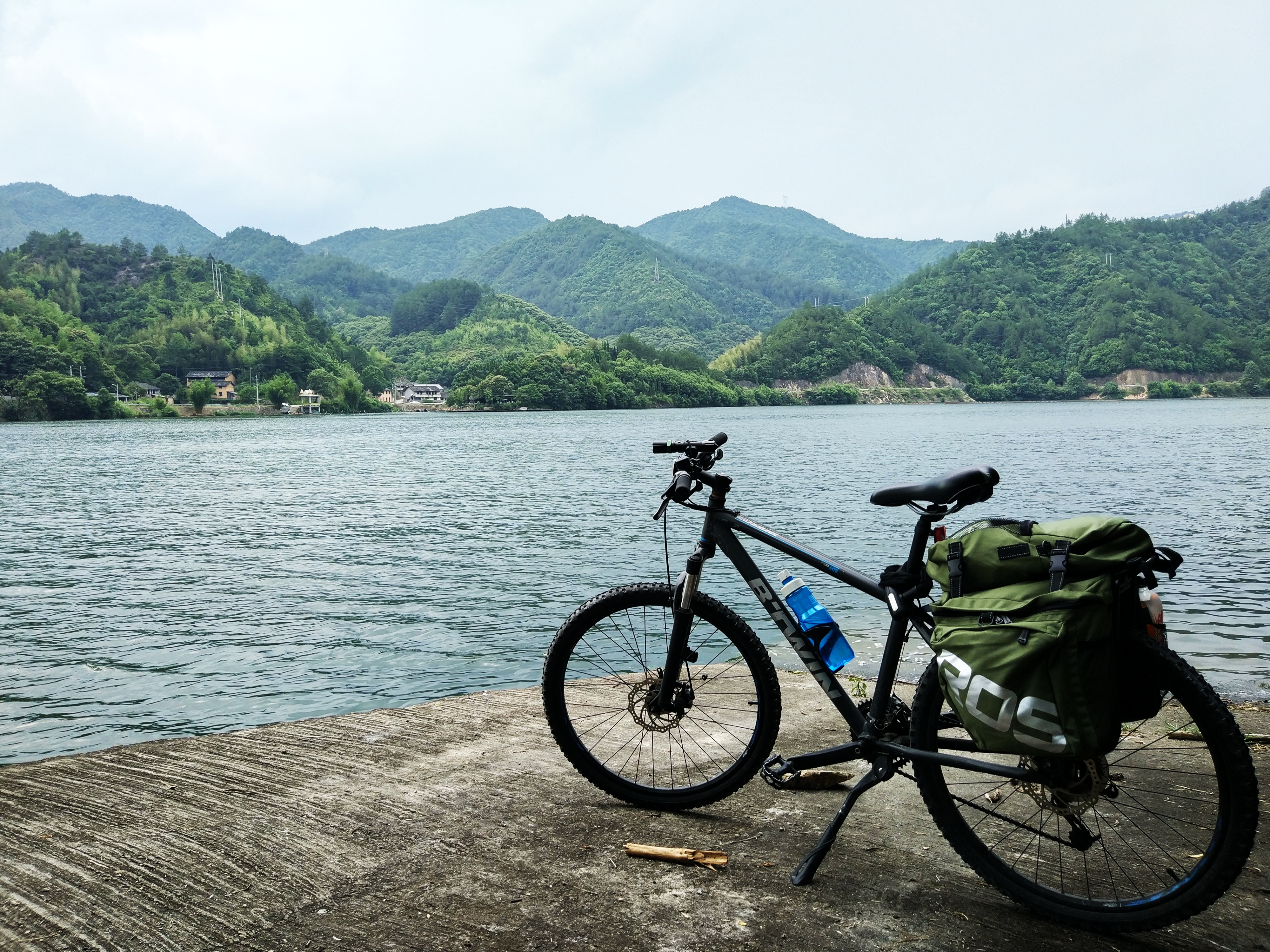 At around 3:00 PM, thunder rumbled from a distance, cool winds blowed from the back. When turning around, I saw dark clouds gathering, indicating that a thunderstorm was coming, and also indicating that we need some more speed.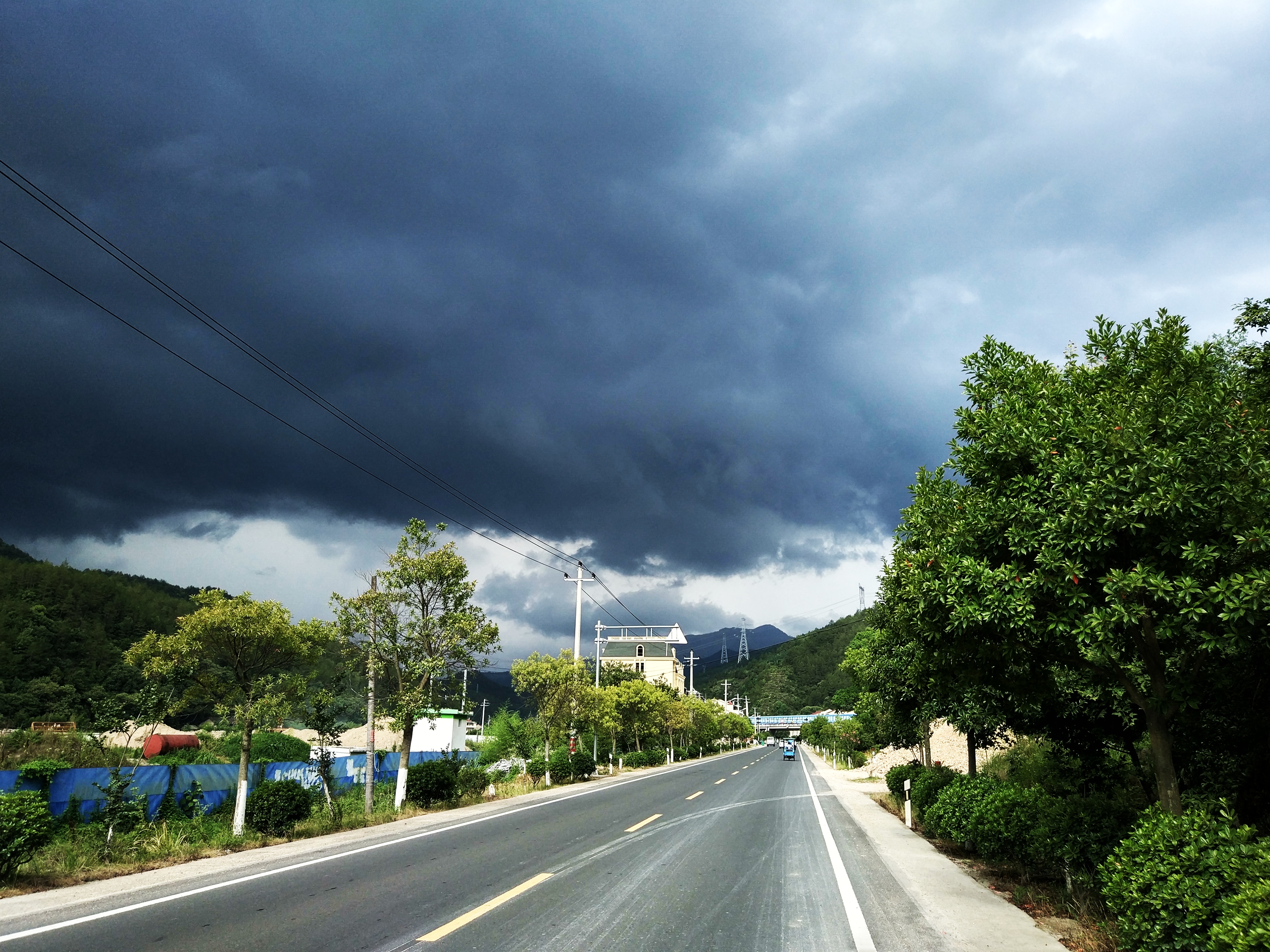 Apparently nobody can ride faster than winds and clouds. I took shelter in a roadside village when it started to rain, finding this Shigandang tablet at the entrance of the village.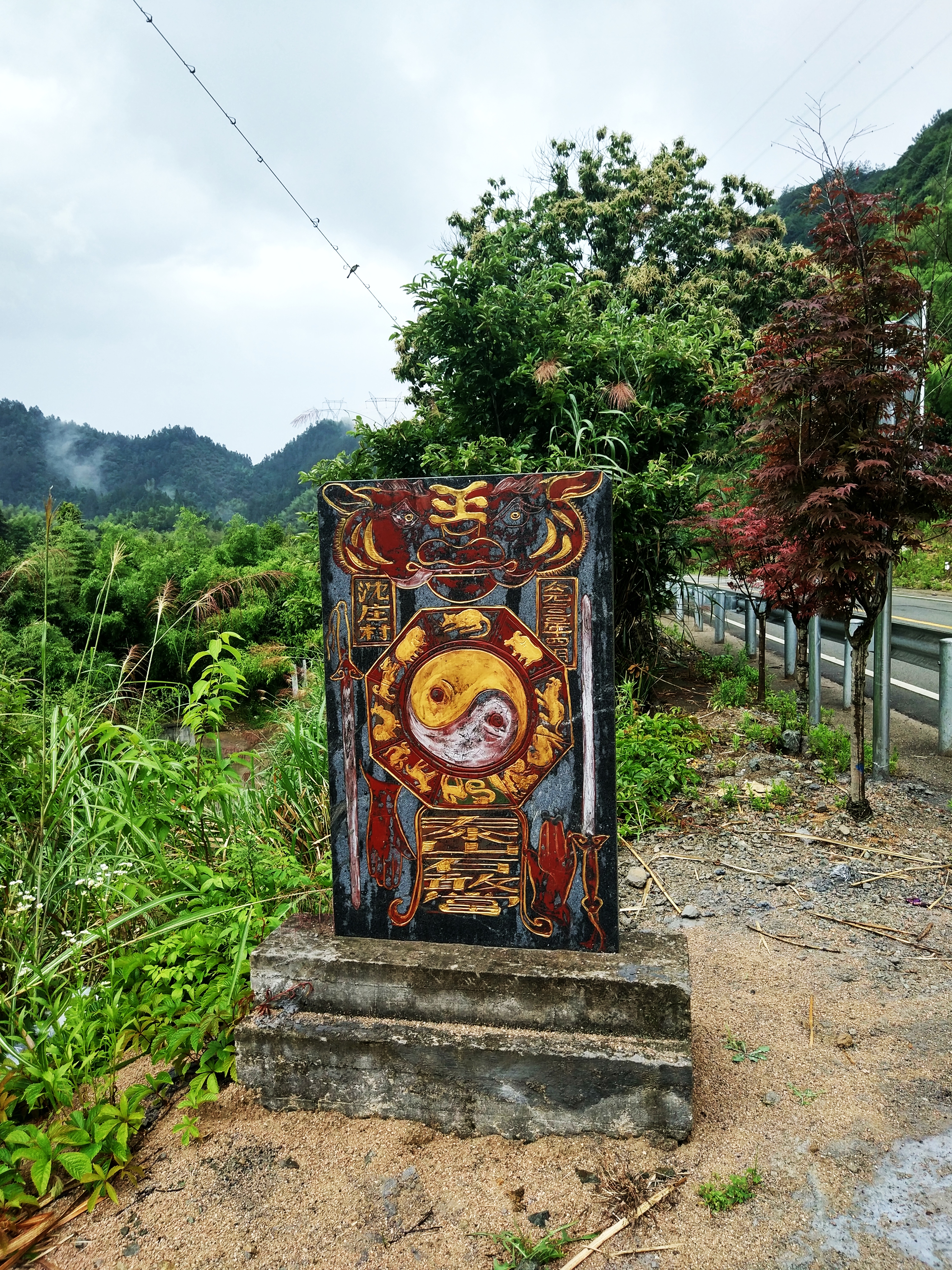 After the rain, it was pleasant to bike in the mist-shrouded mountains.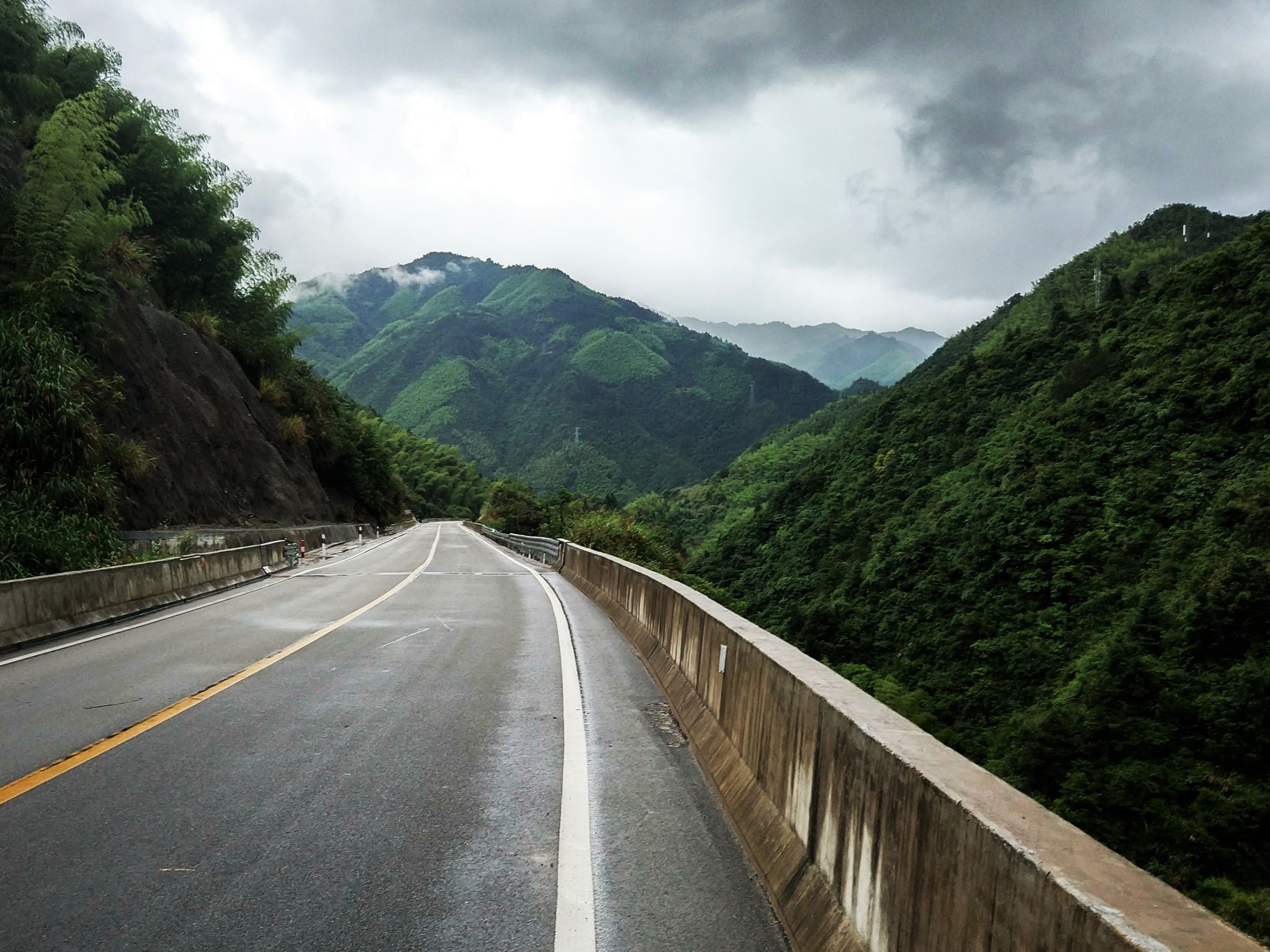 In the evening, we came to the Jingning County, which is an autonomous county for the She people. We tried some unique dishes, for example, the green Tofu, which is actually a kind of Tofu-like food made from Premna leaves.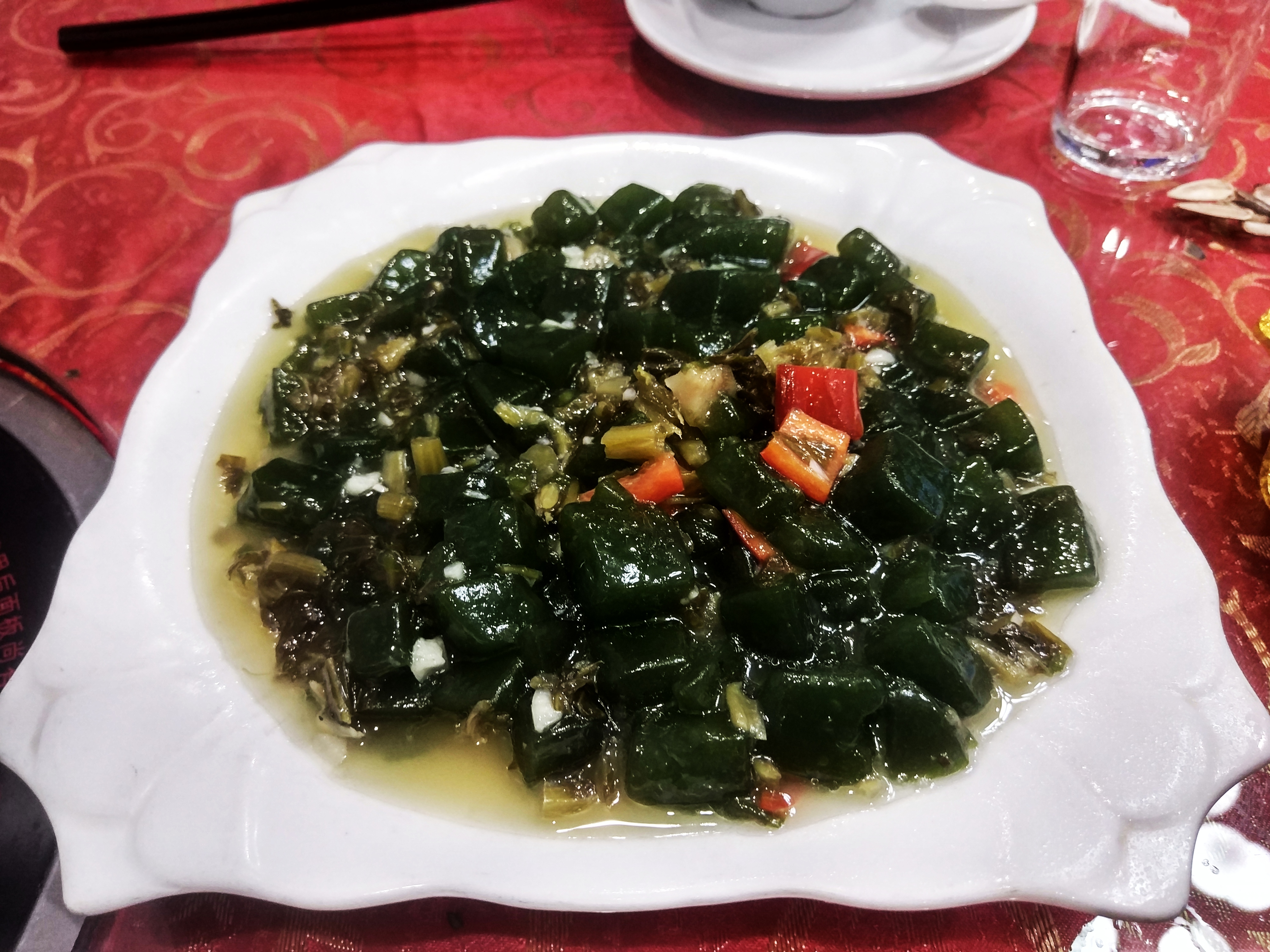 Besides, we found this interesting phenomenon: the smog rising on the light was actually caused by the raindrop falling on it.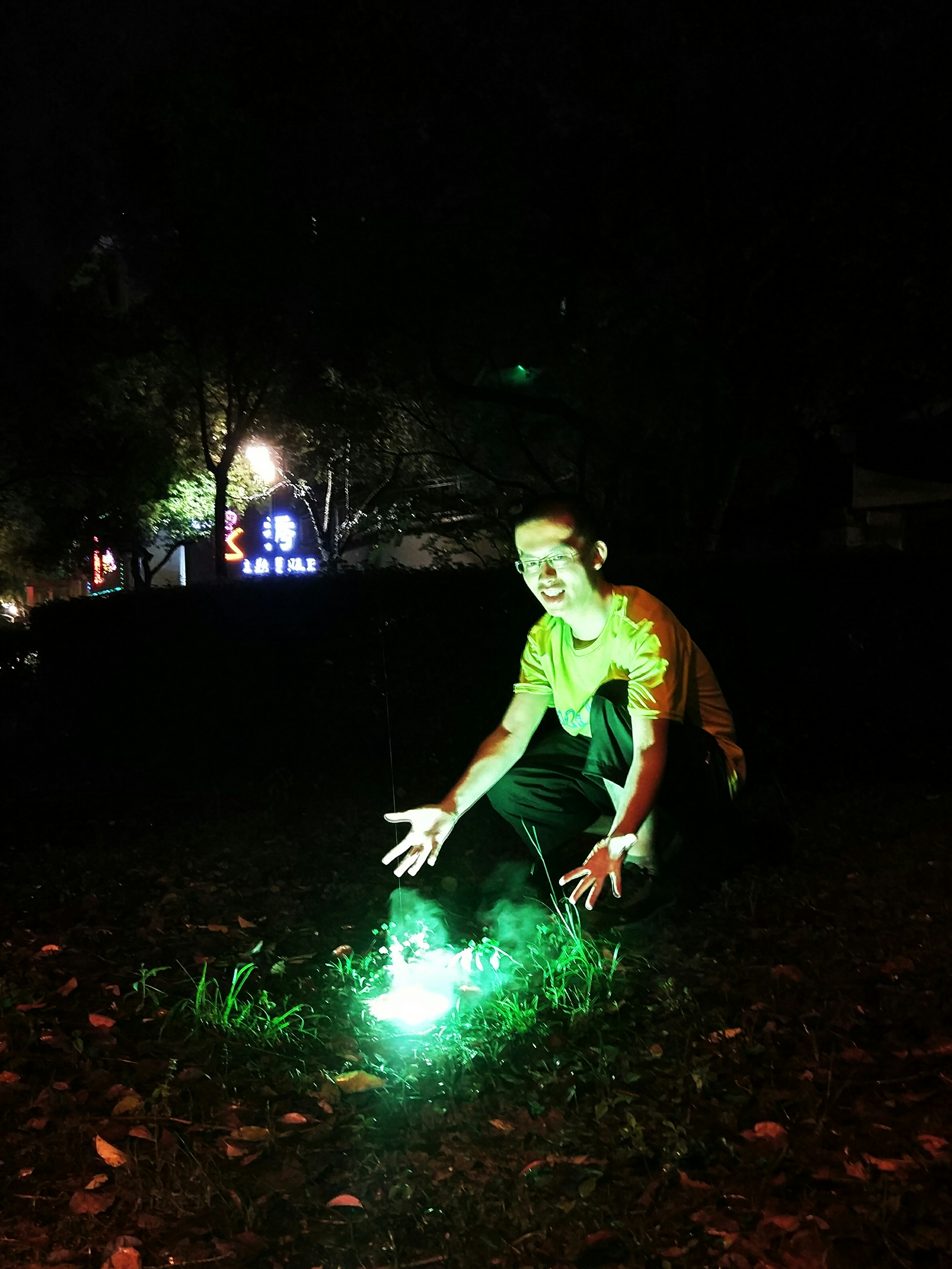 Day 7: Biking through the Mountains
Jingning lies in a valley surrounded by mountains. This indicates a long uphill ride in front of us.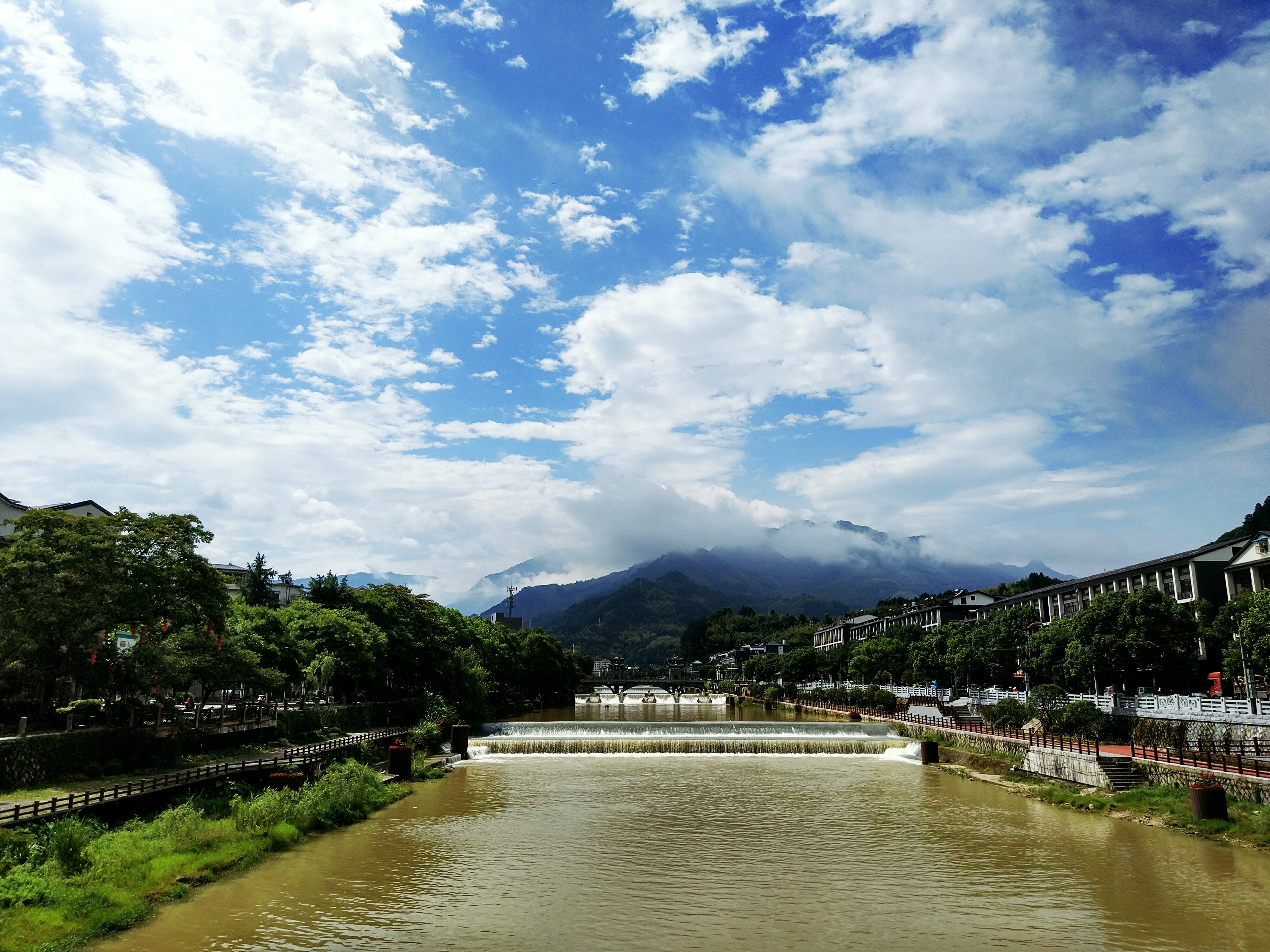 There are wildlives in mountains. The sign in the picture warns people against feeding the monkeys passing by.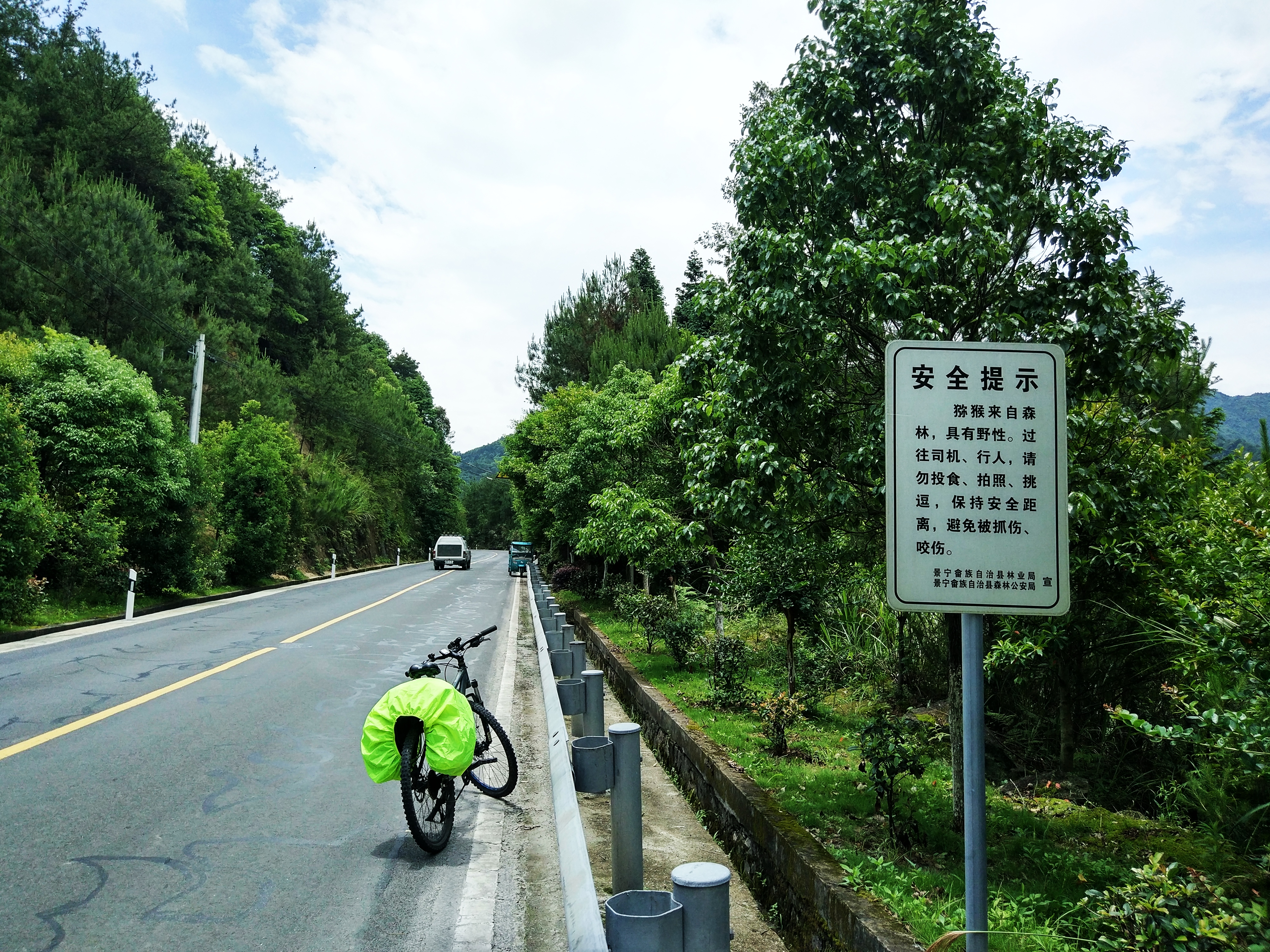 There are springs in the mountains as well. Although it is unsafe to drink spring water directly, we still tried a bit. The water tastes cold and sweet.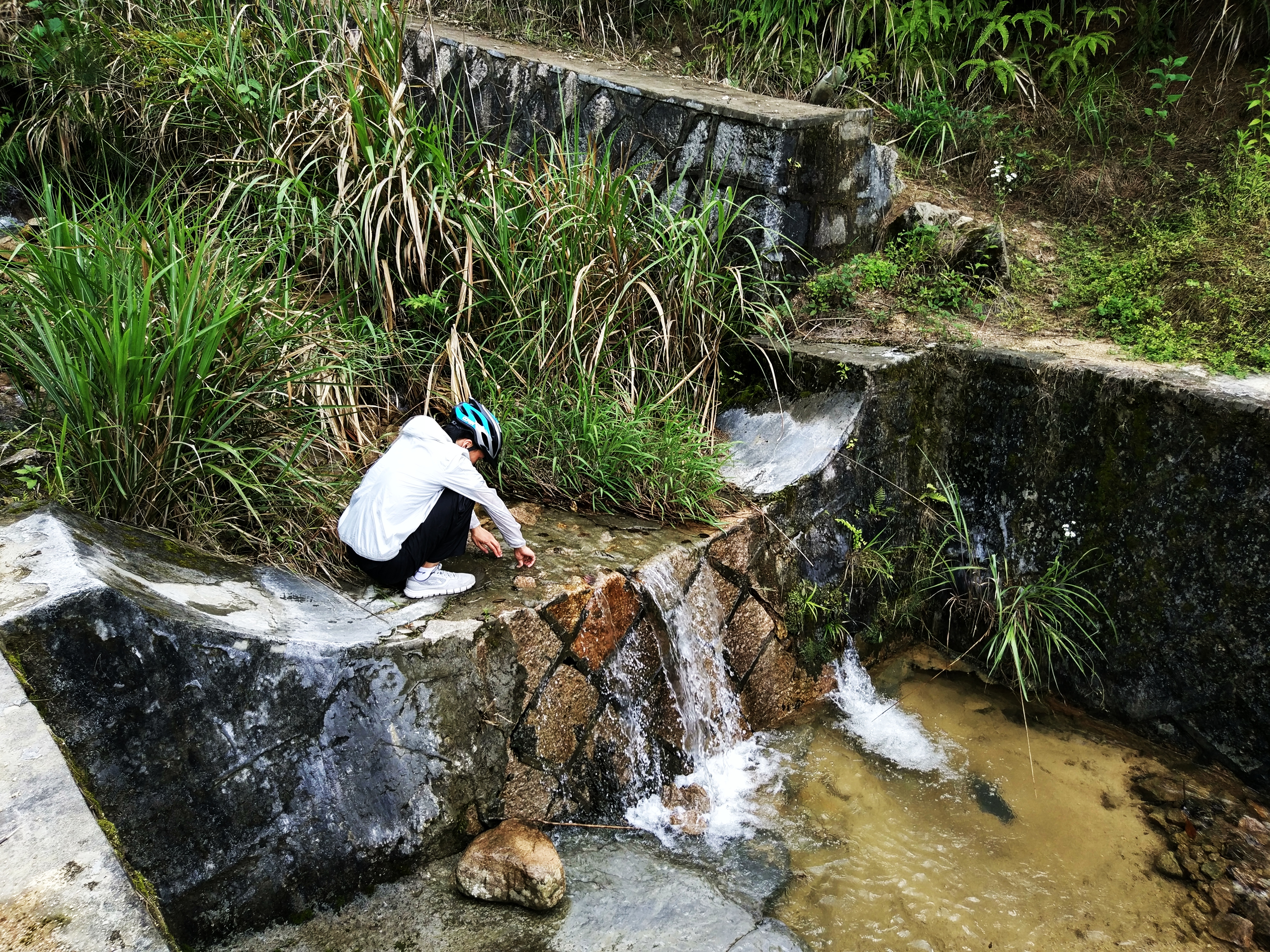 We reached the mountaintop in the afternoon, where there is a tunnel, and the altitude is over 1000m, the highest place we arrived during the trip. The sign by the tunnel entrance says that the continuous steep downhill ahead has caused 25 deaths.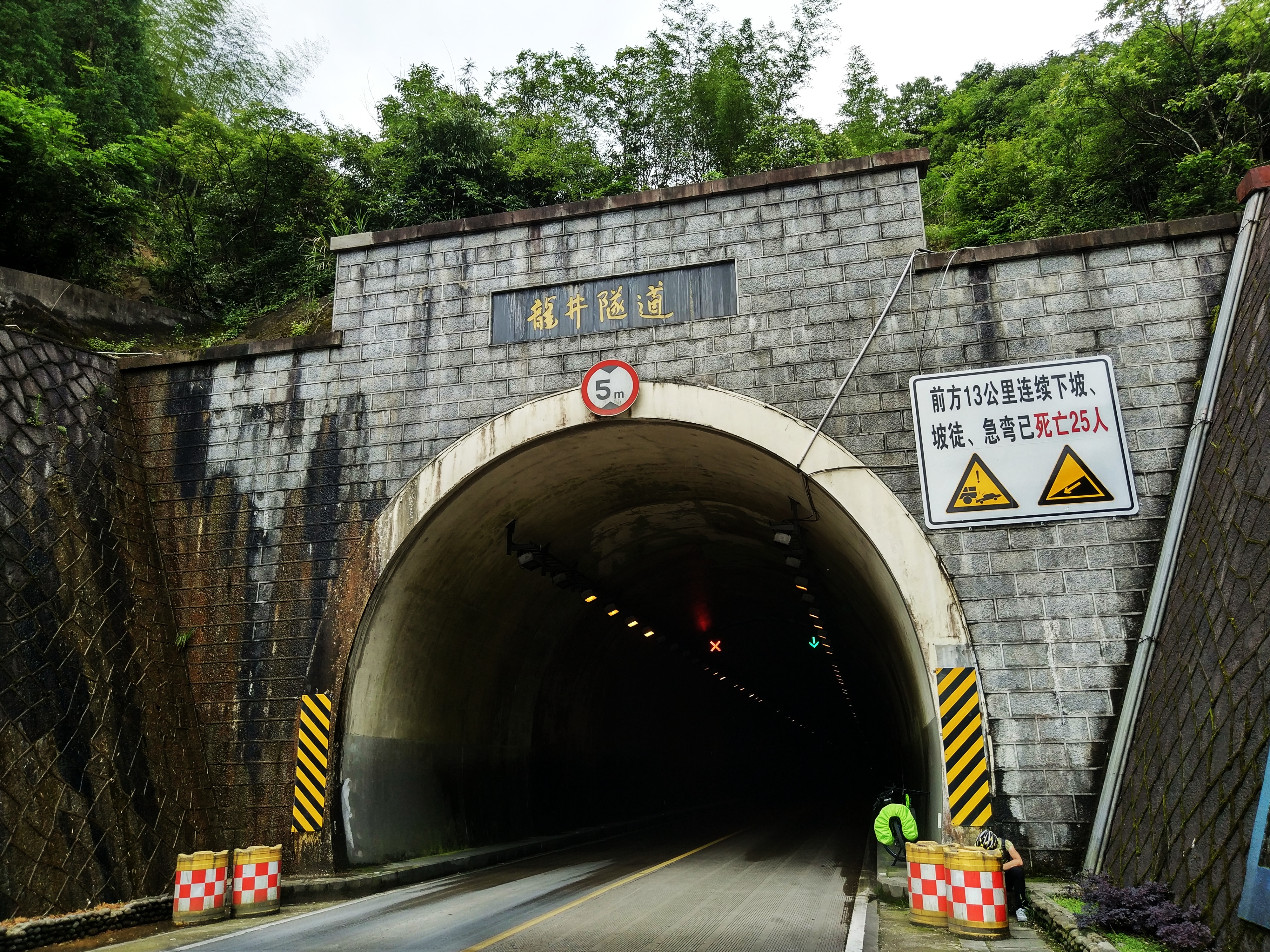 During the downhill ride, we experienced the best mountain views throughout the trip: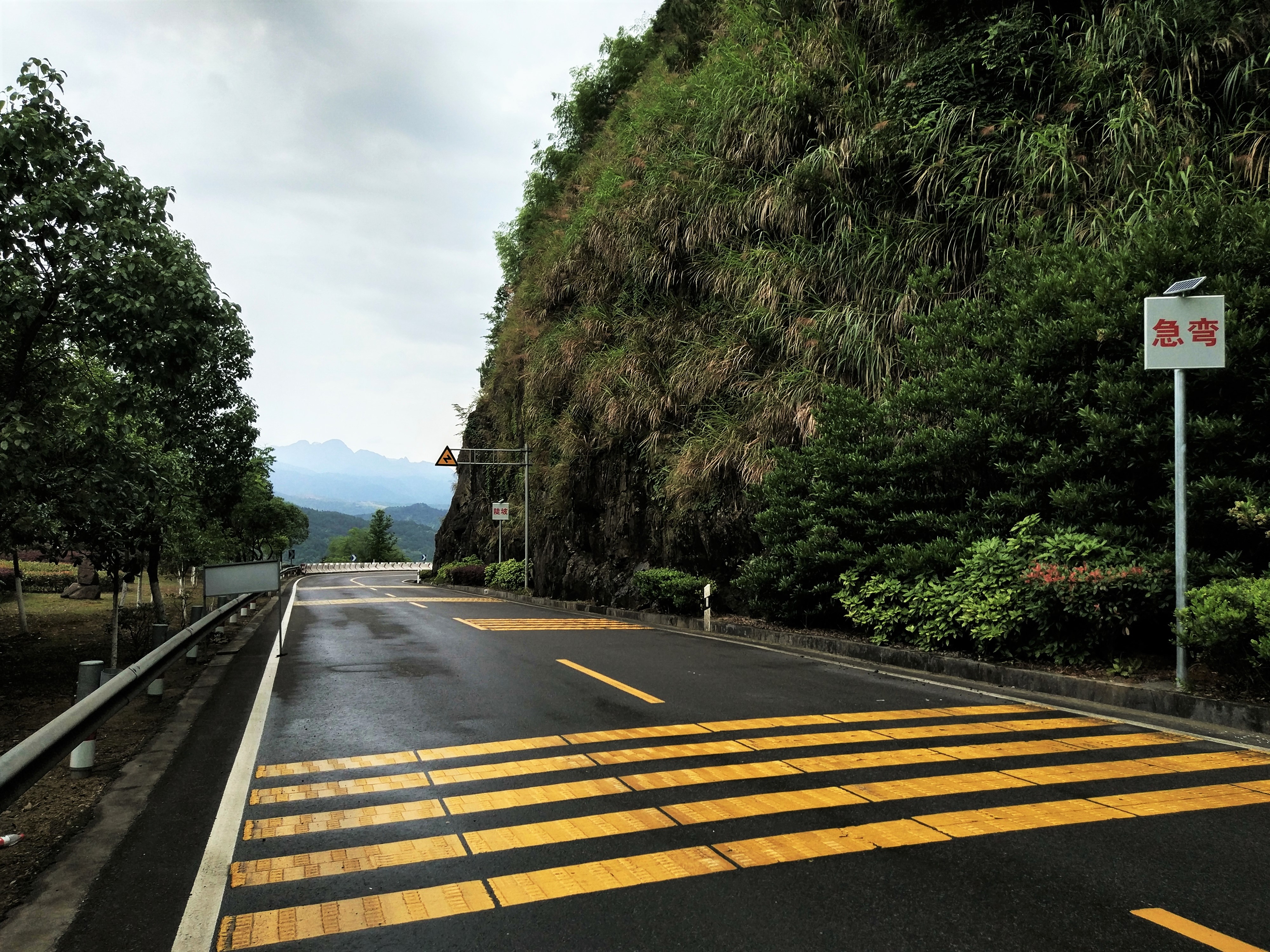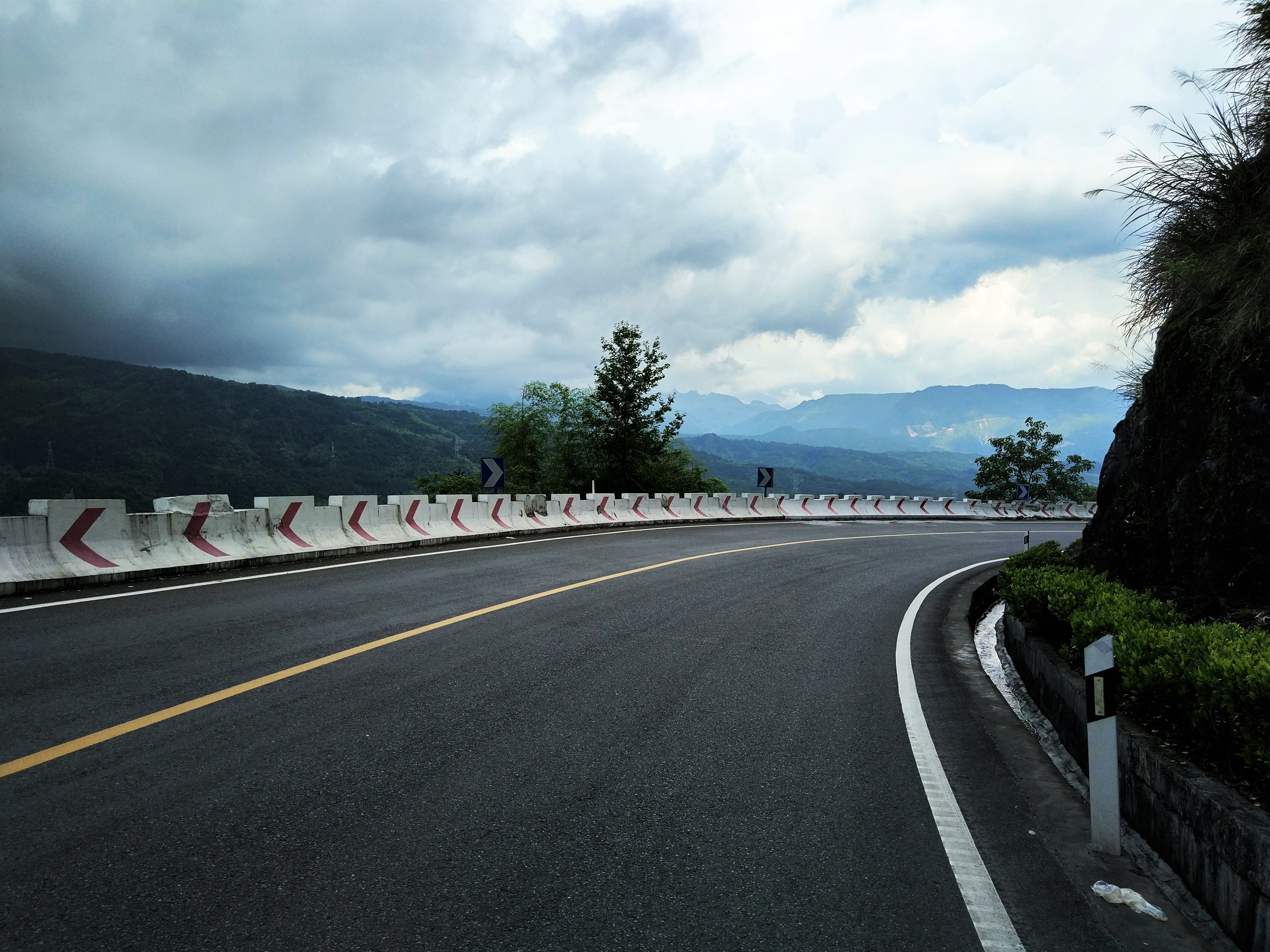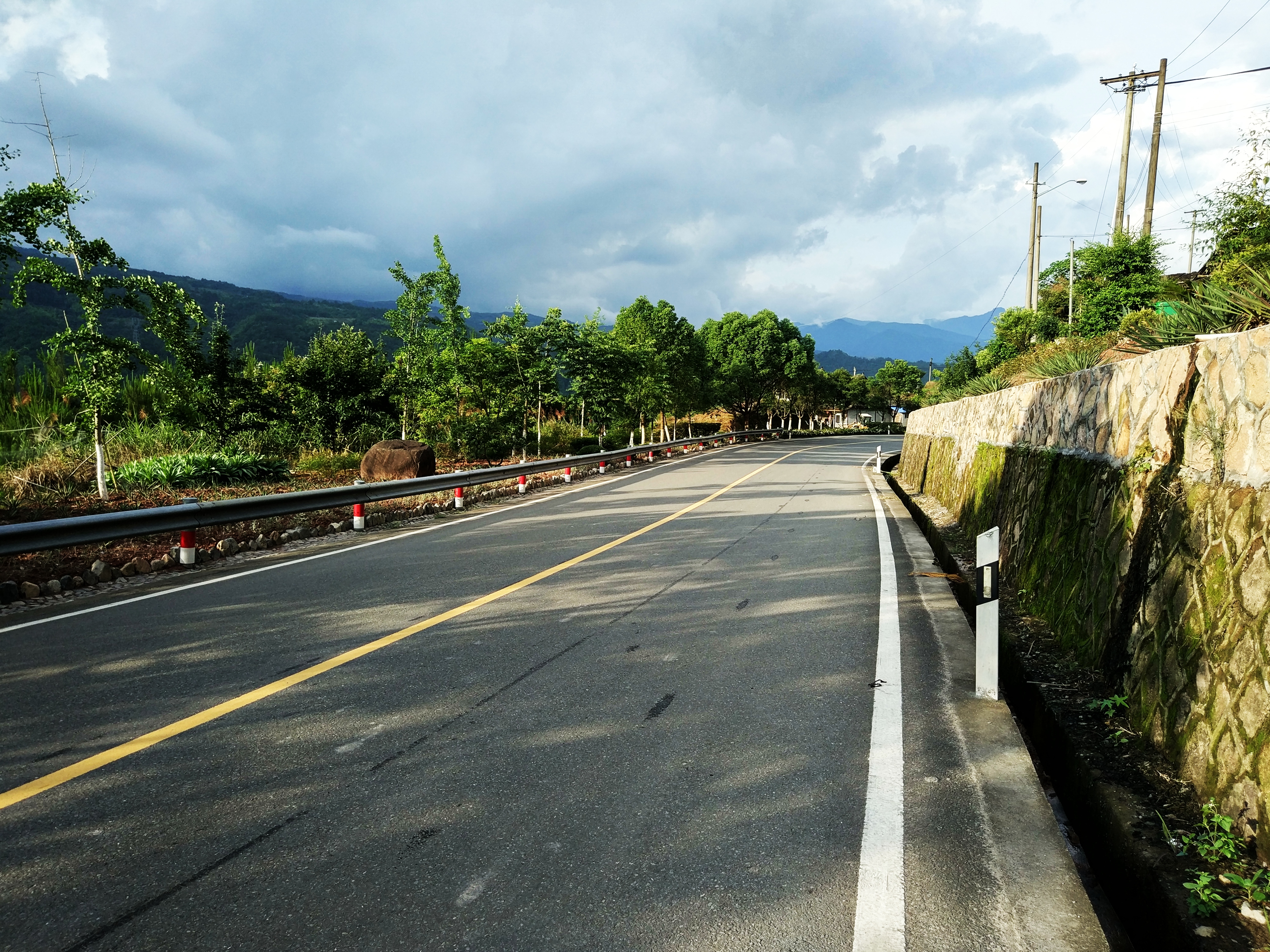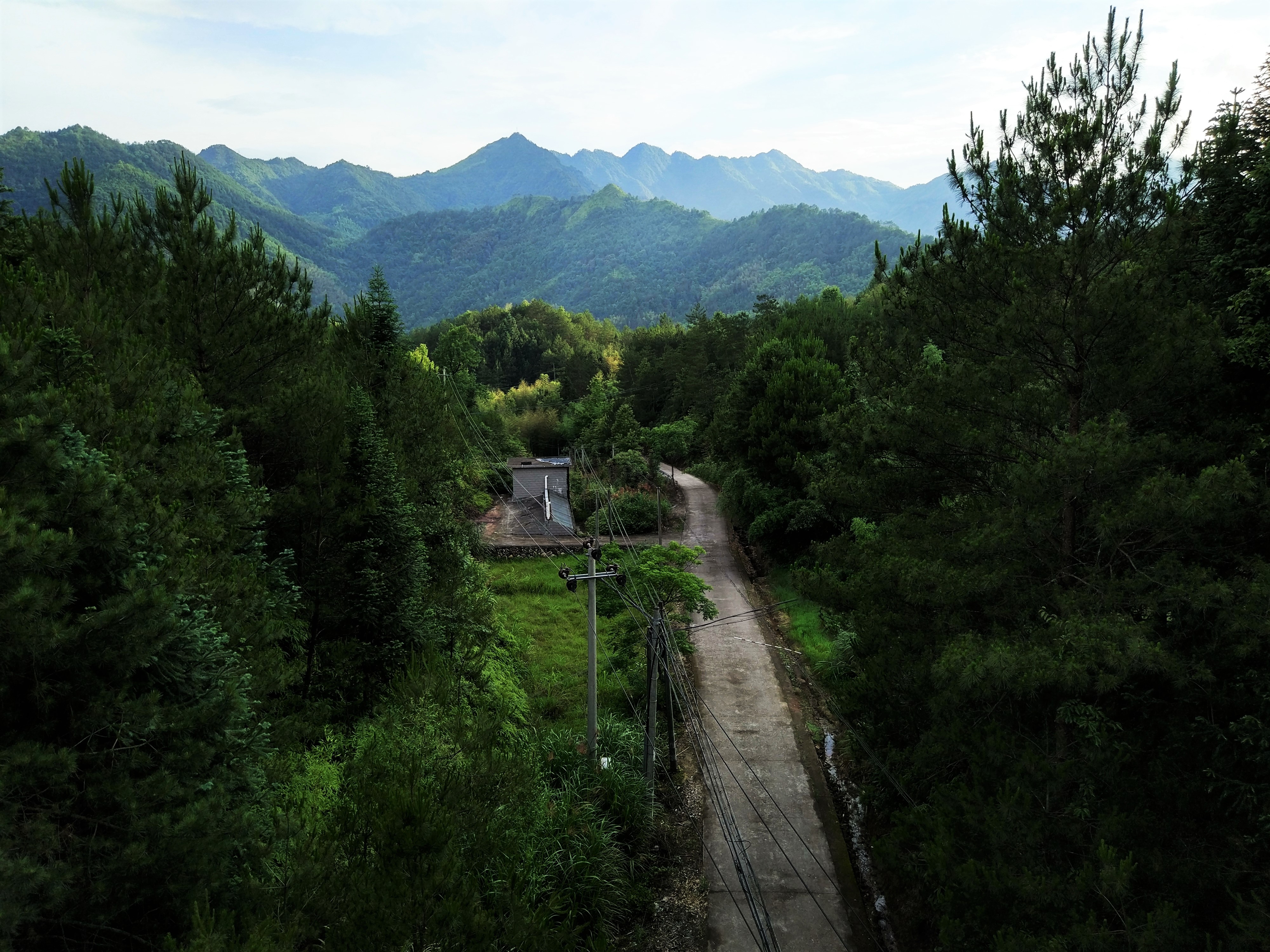 as well as lovely wildflowers in the sunset.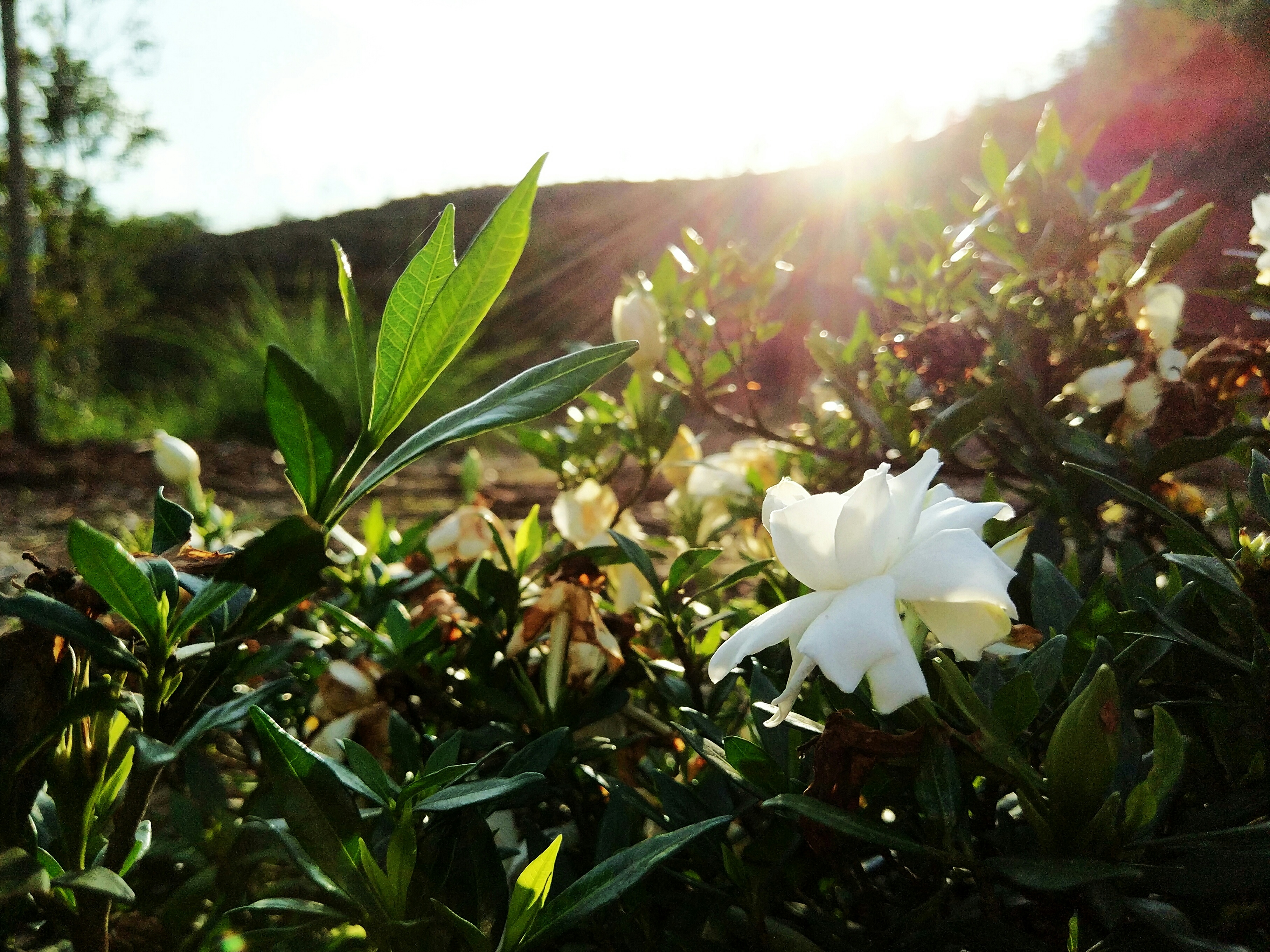 However, Zhitong's bike got punctured. It took us some time to fix the tube.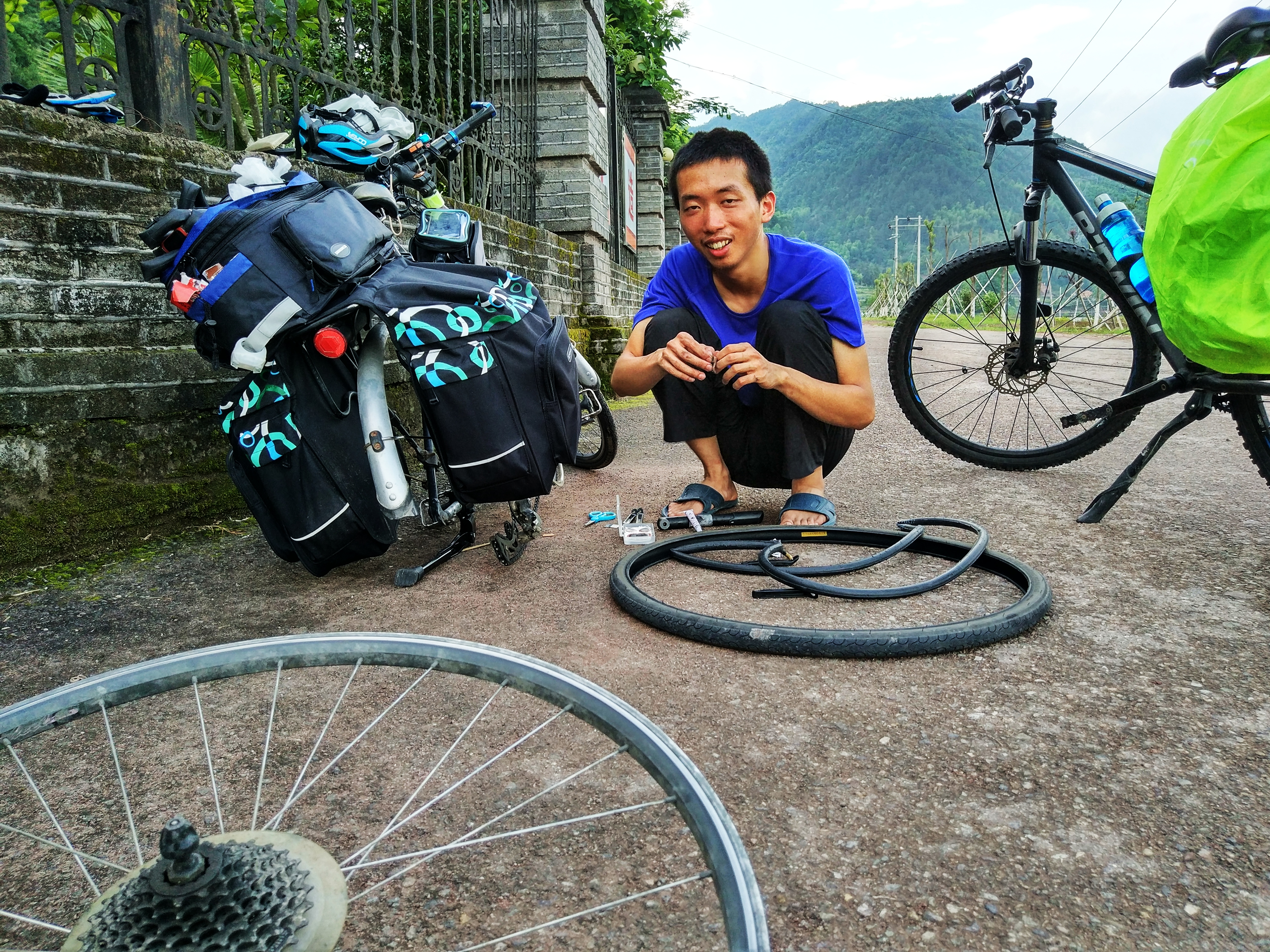 Due to the issue of Zhitong's bike, we couldn't ride further and had to take a rest at Siqian Town, a small town in Taishun County, lying in the foothills of the mountains. Fortunately, we met a man in the town, Zhangqiang, who used to travel around China by bike in 2010, raised funds while travelling, and donated the money for needy students in the mountains. We could even find a news report about him (in Chinese). He helped us repair the bike and treated us to dinner. We were very appreciated for his help!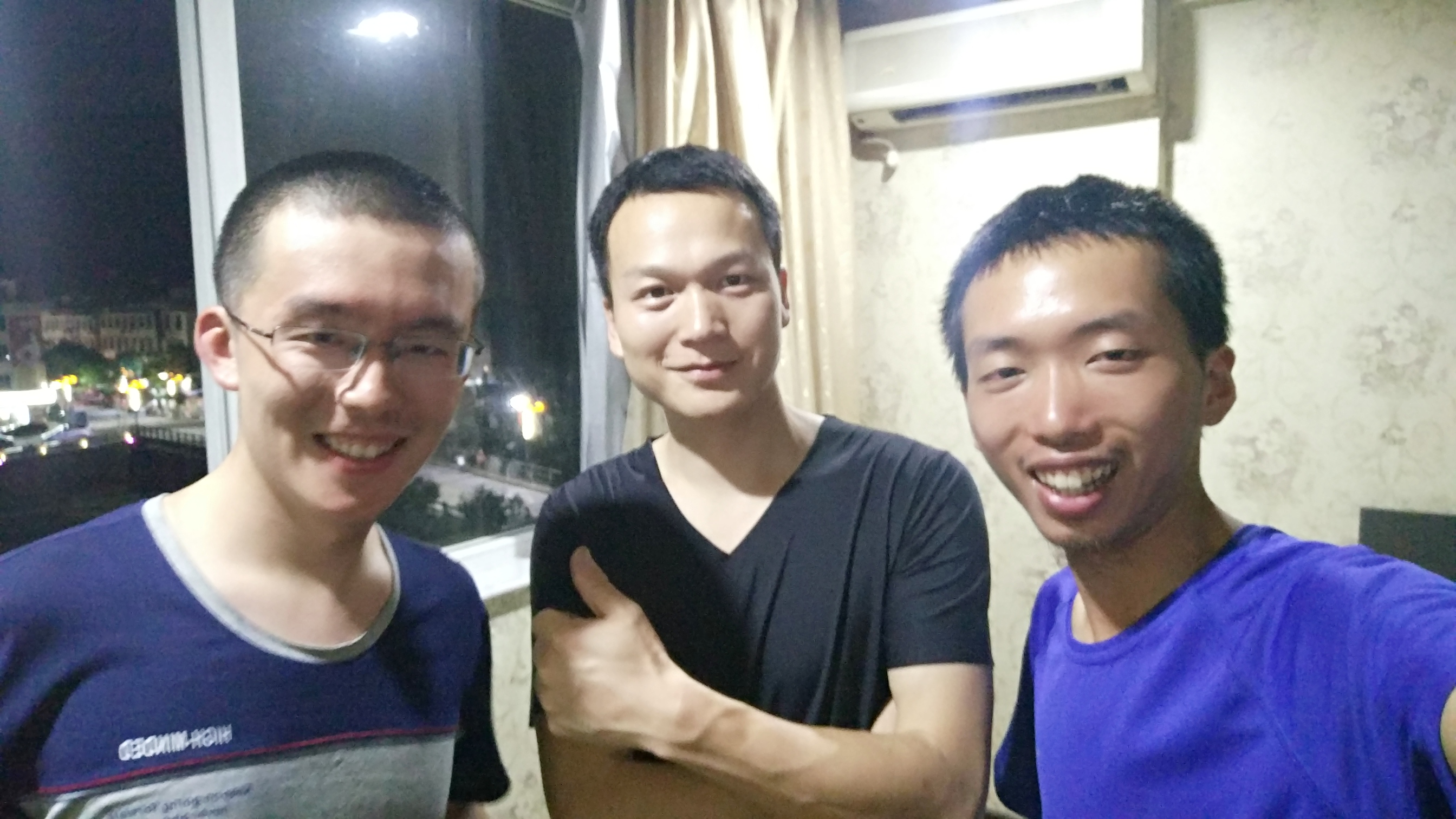 Day 8: Coming into Fujian Province
We stayed in the small town for one night and set off the next morning, it was a sunny day.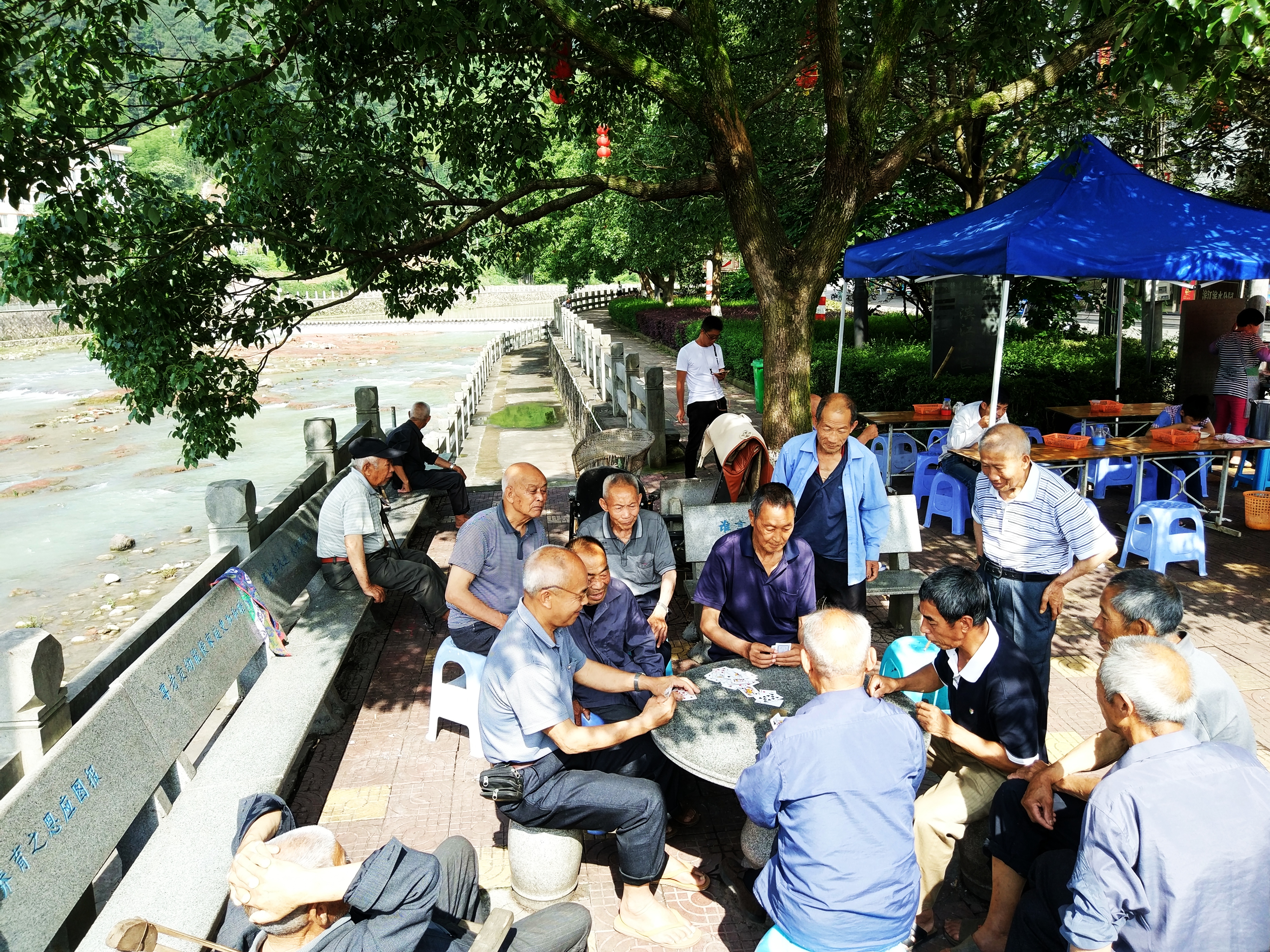 A Double waterfall by the road. Local people call the falls Hongyan Double Falls or the Couple Falls.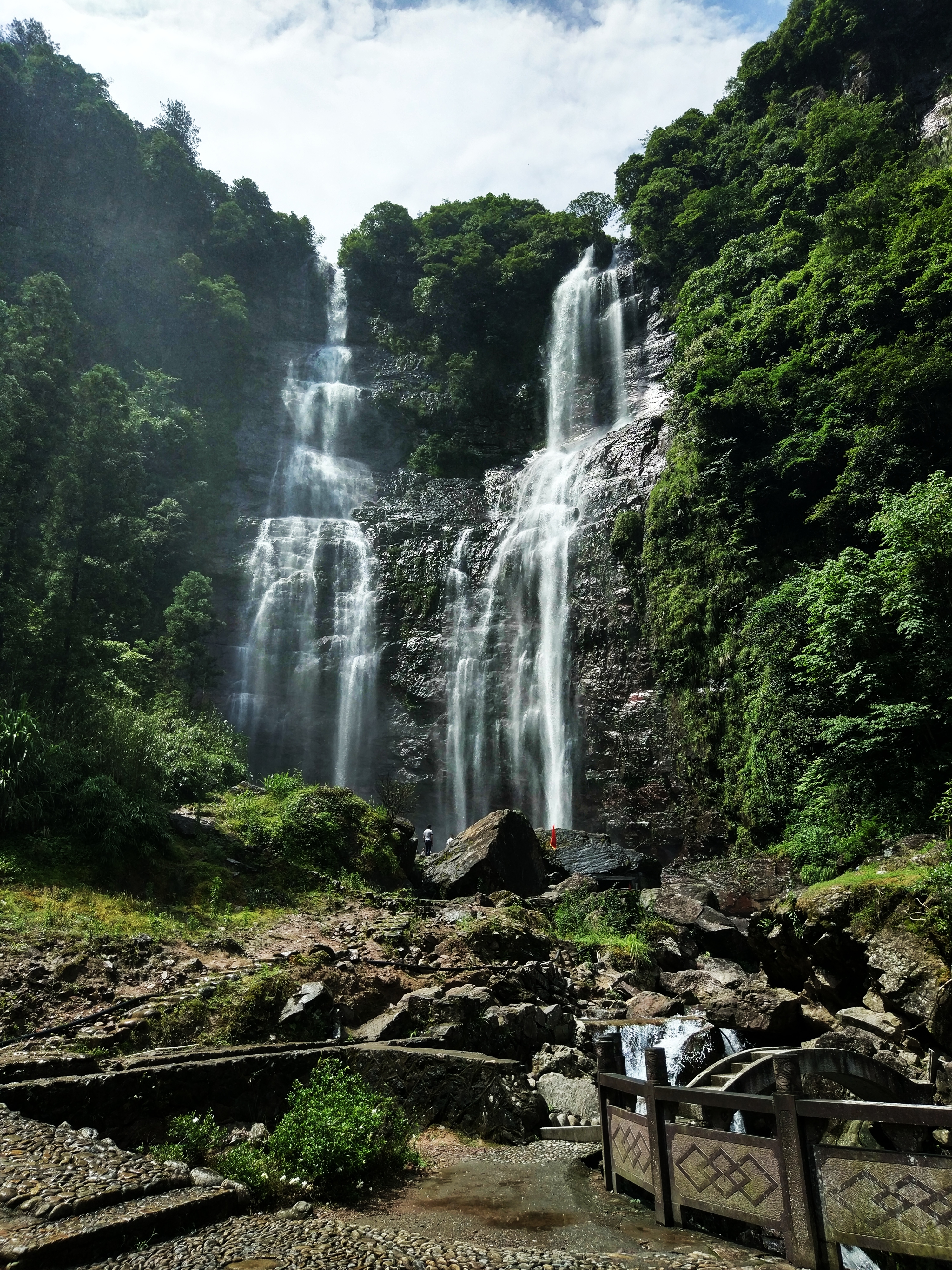 Zhitong's bike was still not in good condition, so we found a bike repair shop in Taishun, and had the bike fixed.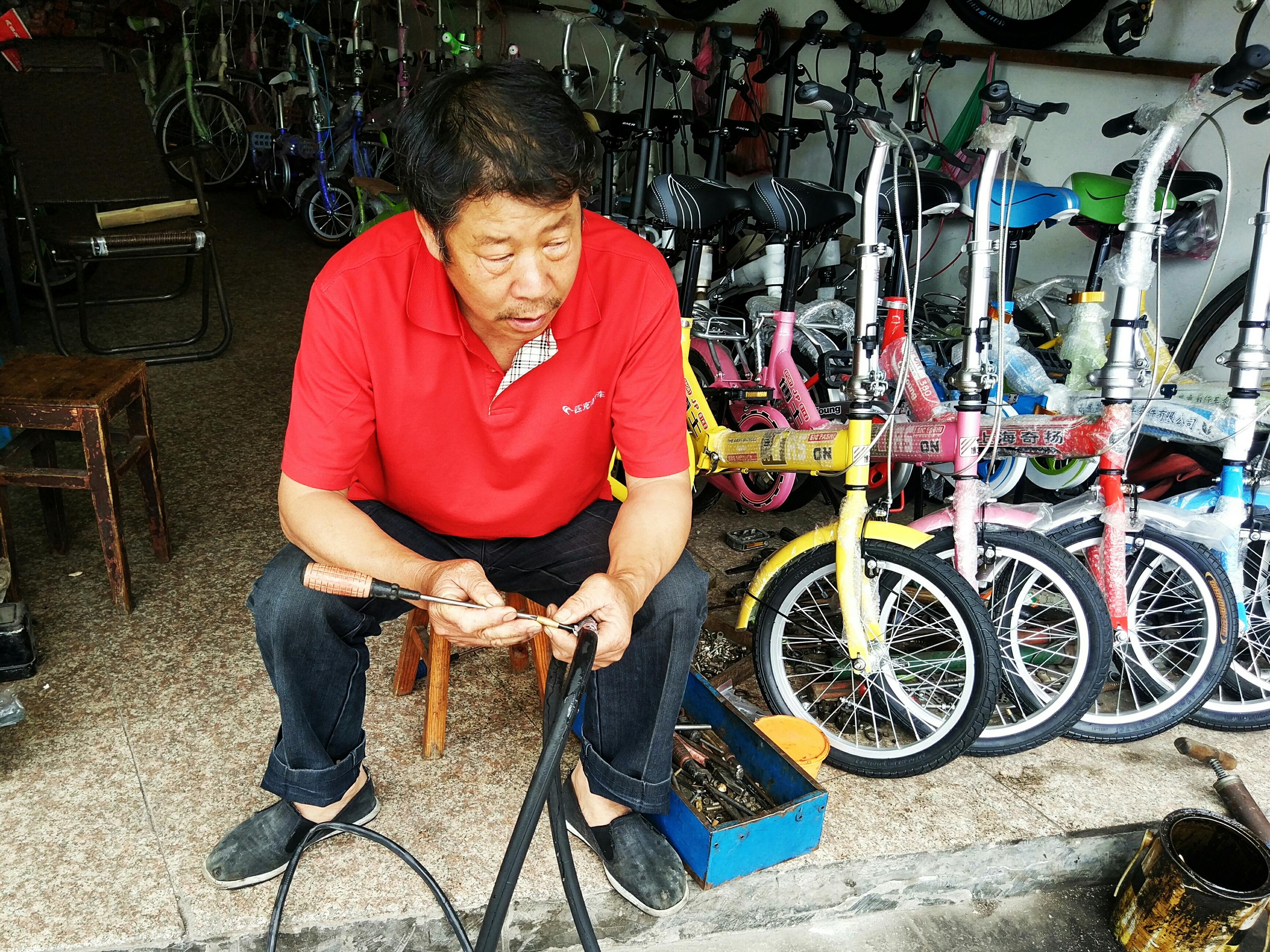 The boundary line between Zhejiang and Fujian lies only about 5km south to Taishun. We officially came into Fujian Province in the afternoon. I took photo with the cross-boundary bridge at the boundary line.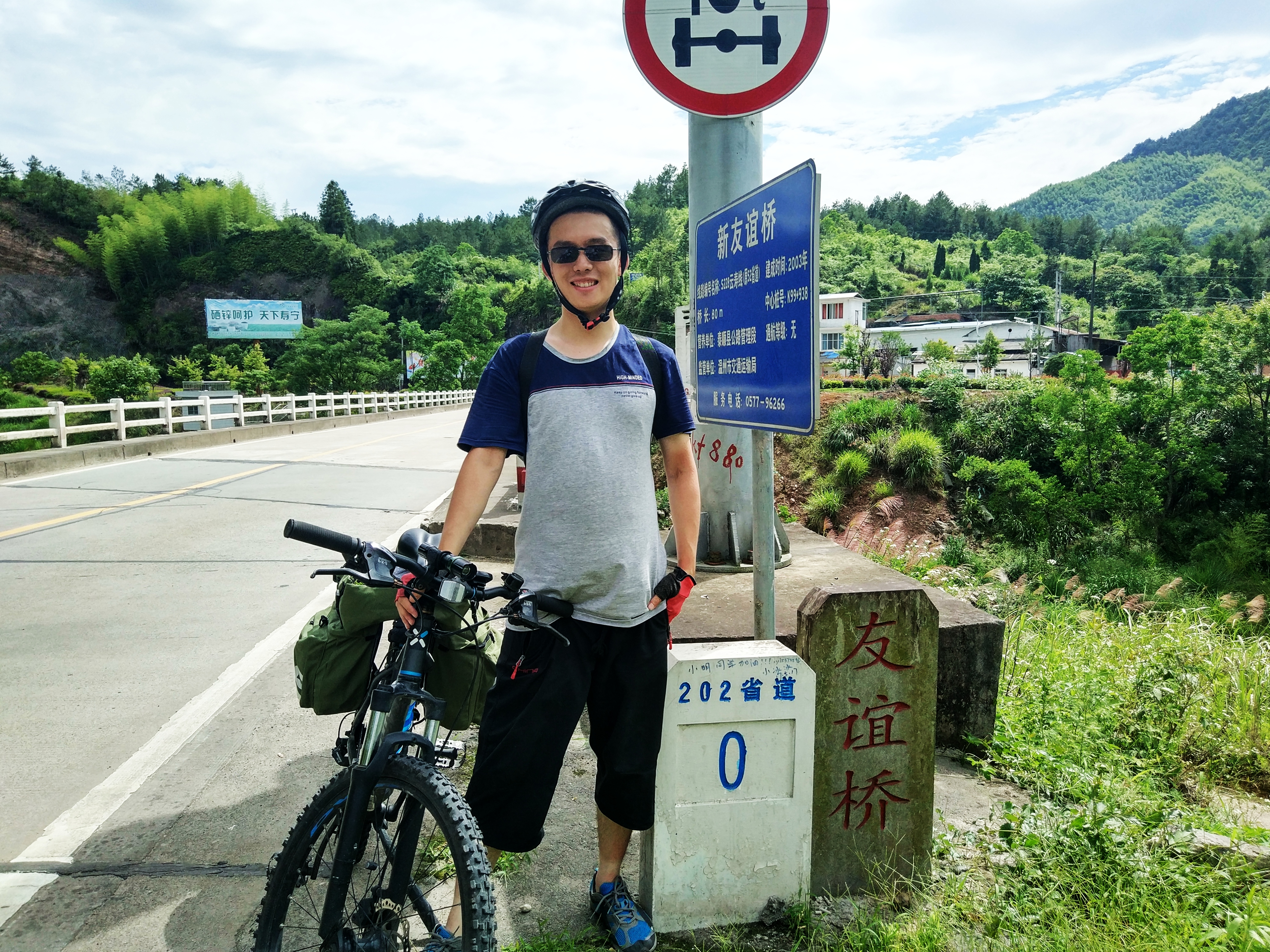 It seems like that some Chinese customs and traditions are better preserved in Fujian, for example, such ancestral shrine, where people perform ancestor worship.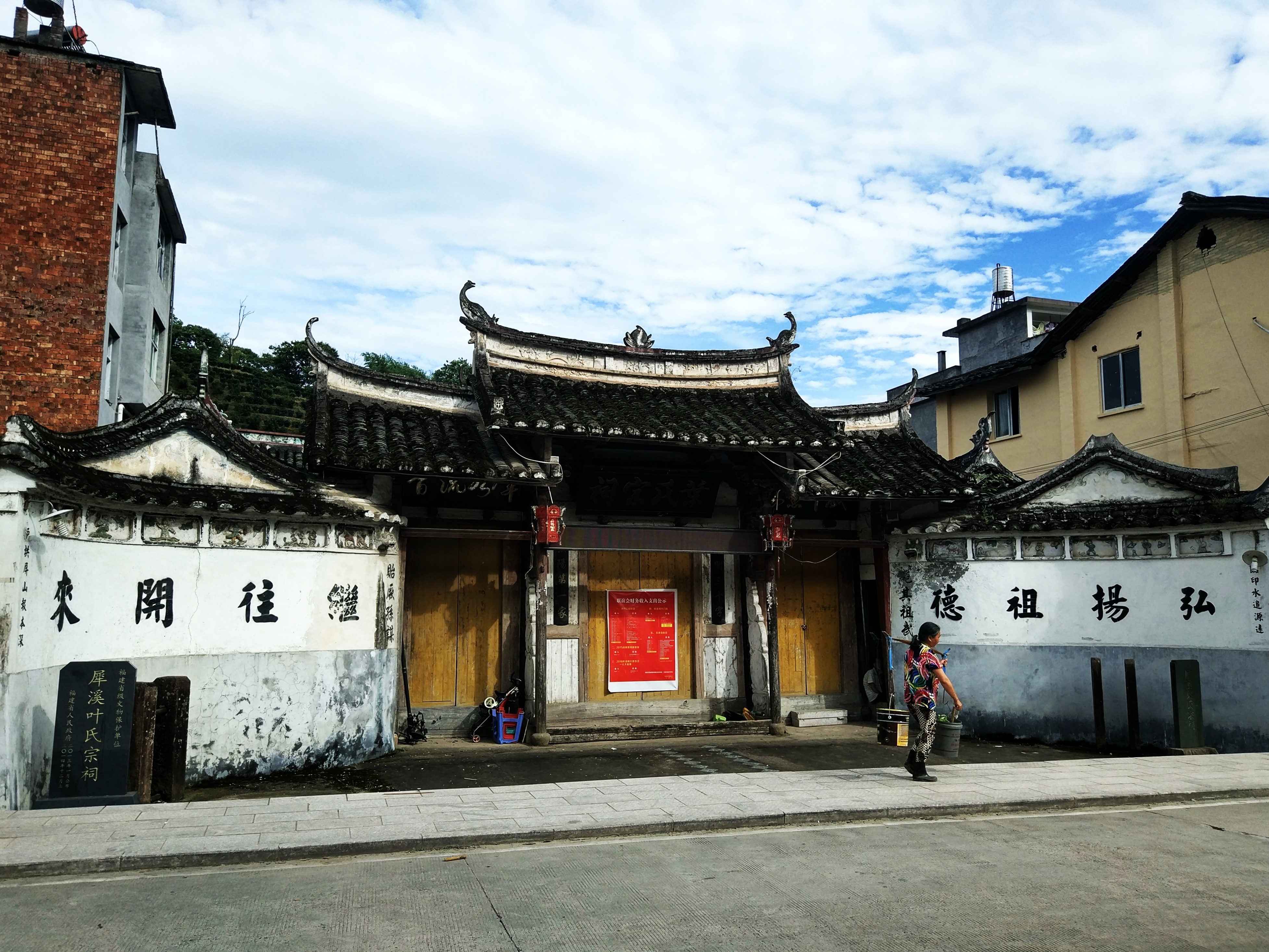 And there is also interesting old house.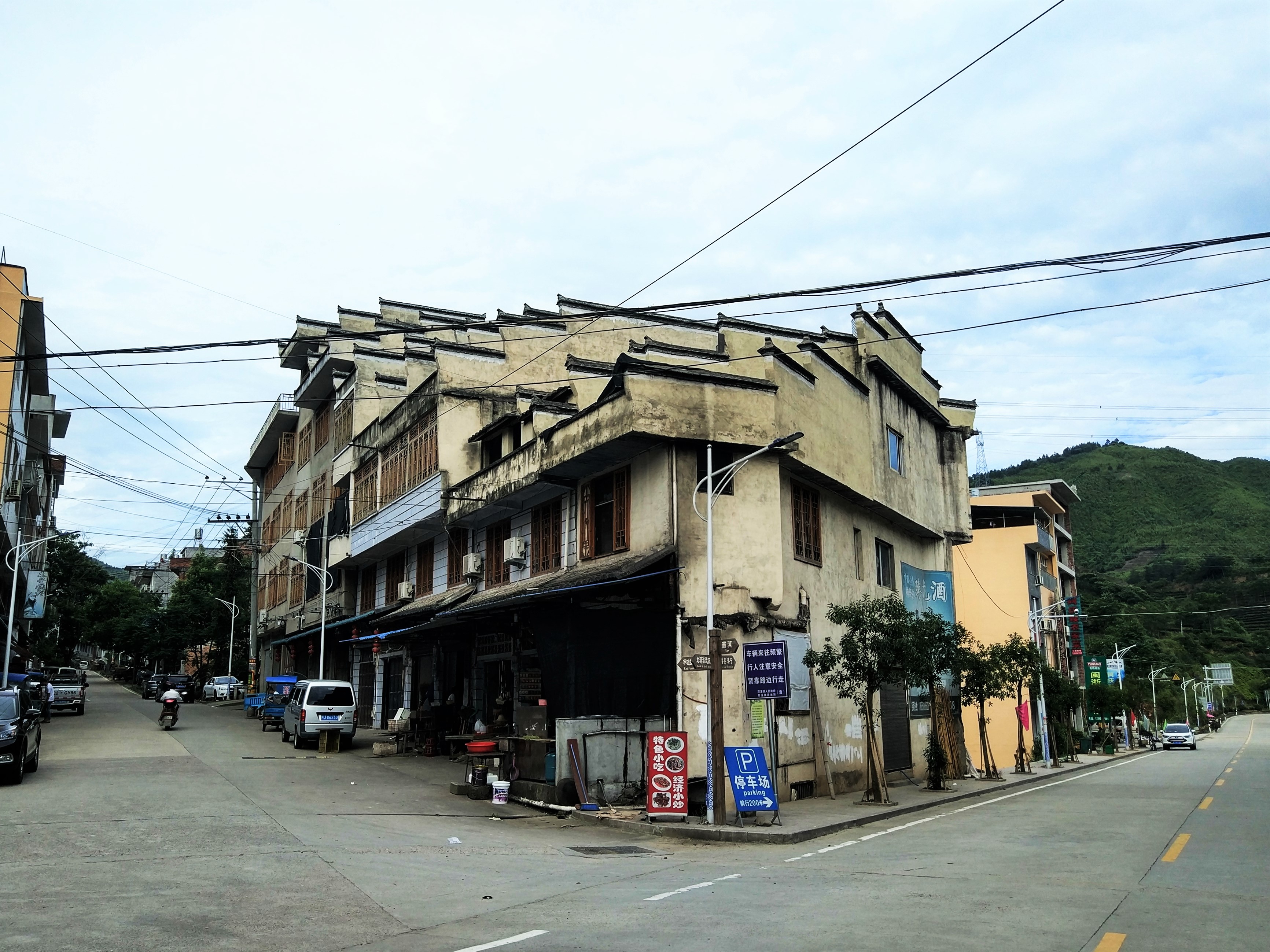 An old peasant.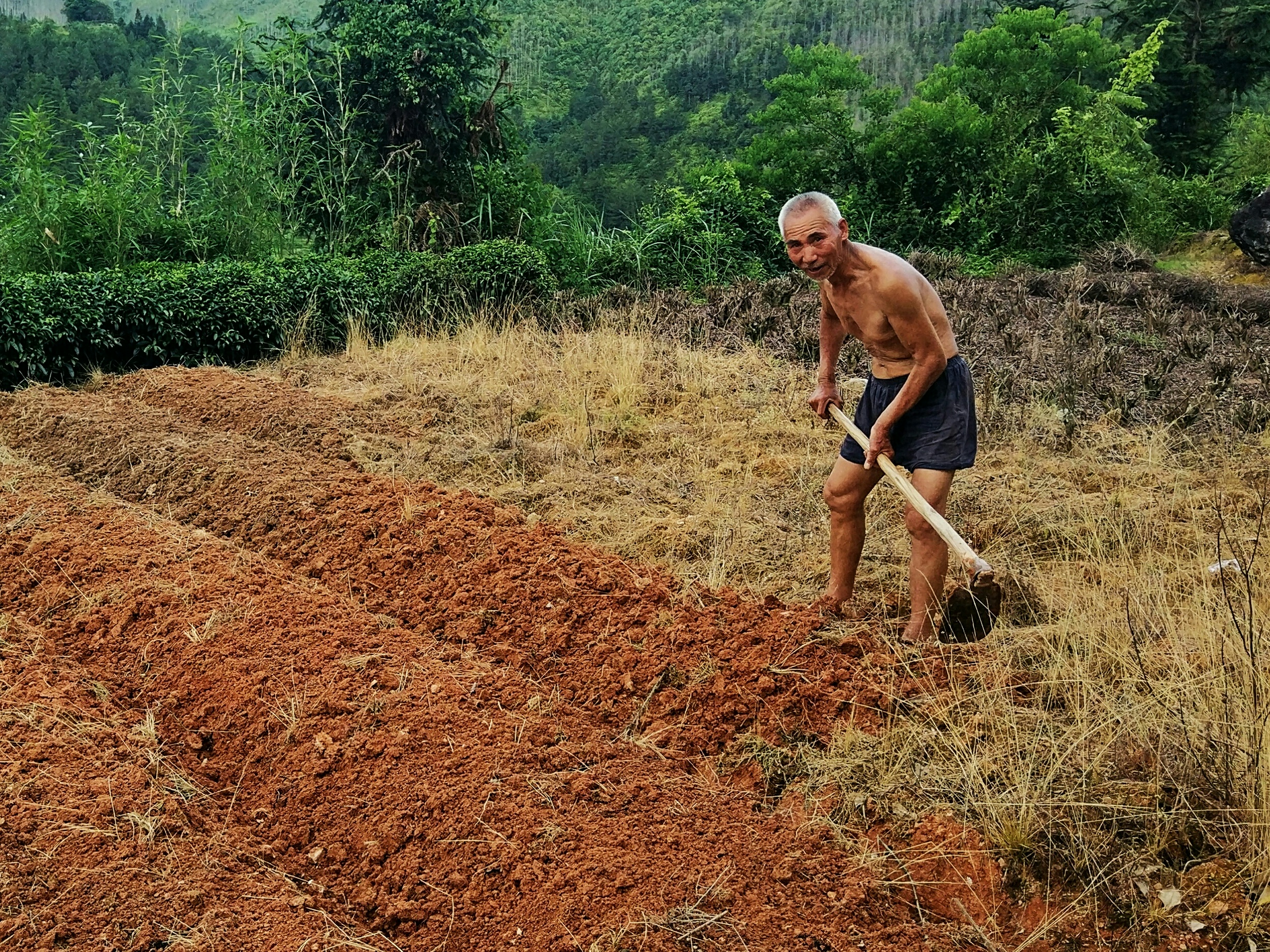 A town in the valley, which was very quiet and almost empty. We conjectured that young people had basically left such remote mountain towns for cities to either pursue their study or work.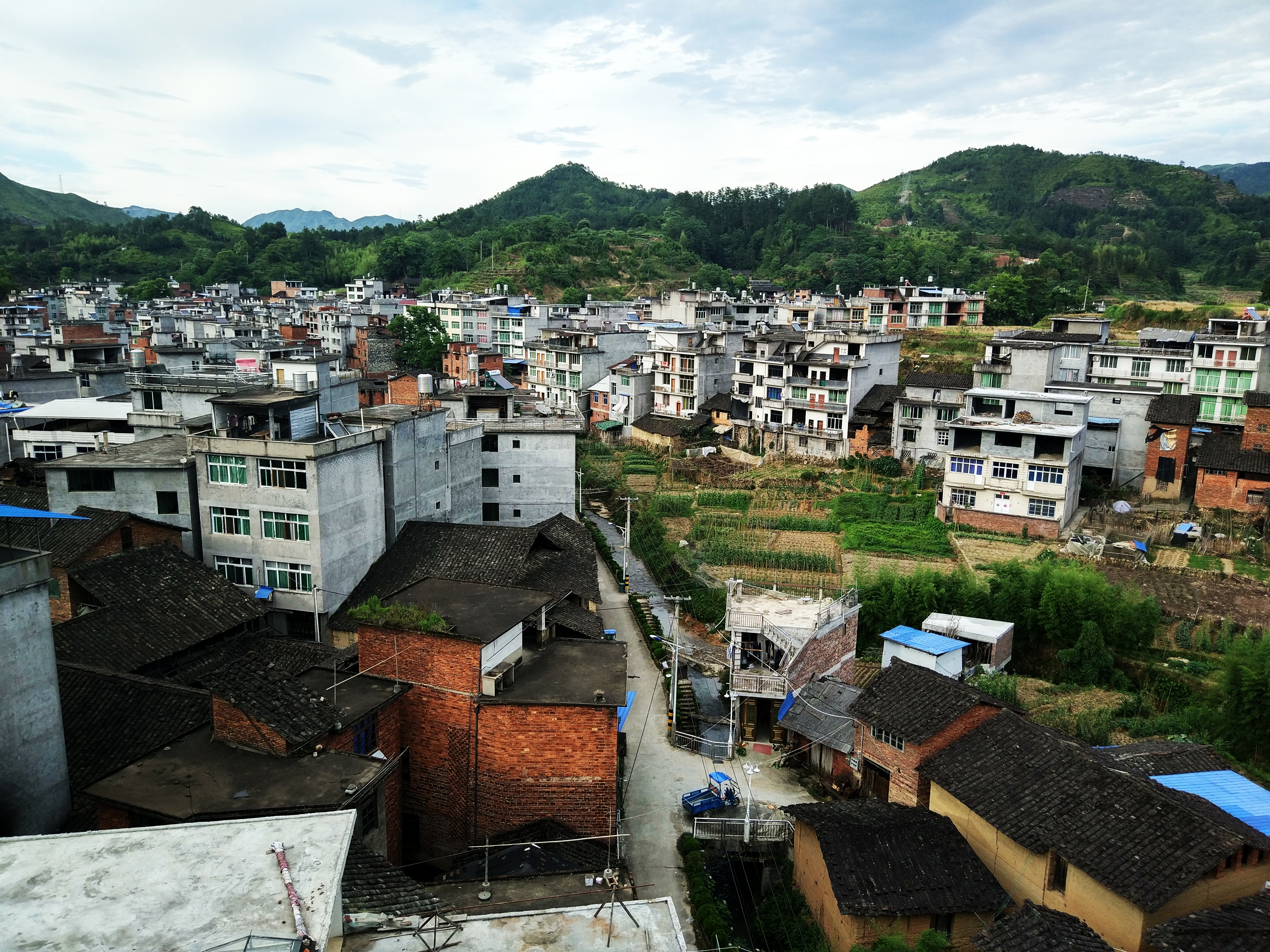 Looked back down the valley and the town that we had passed by.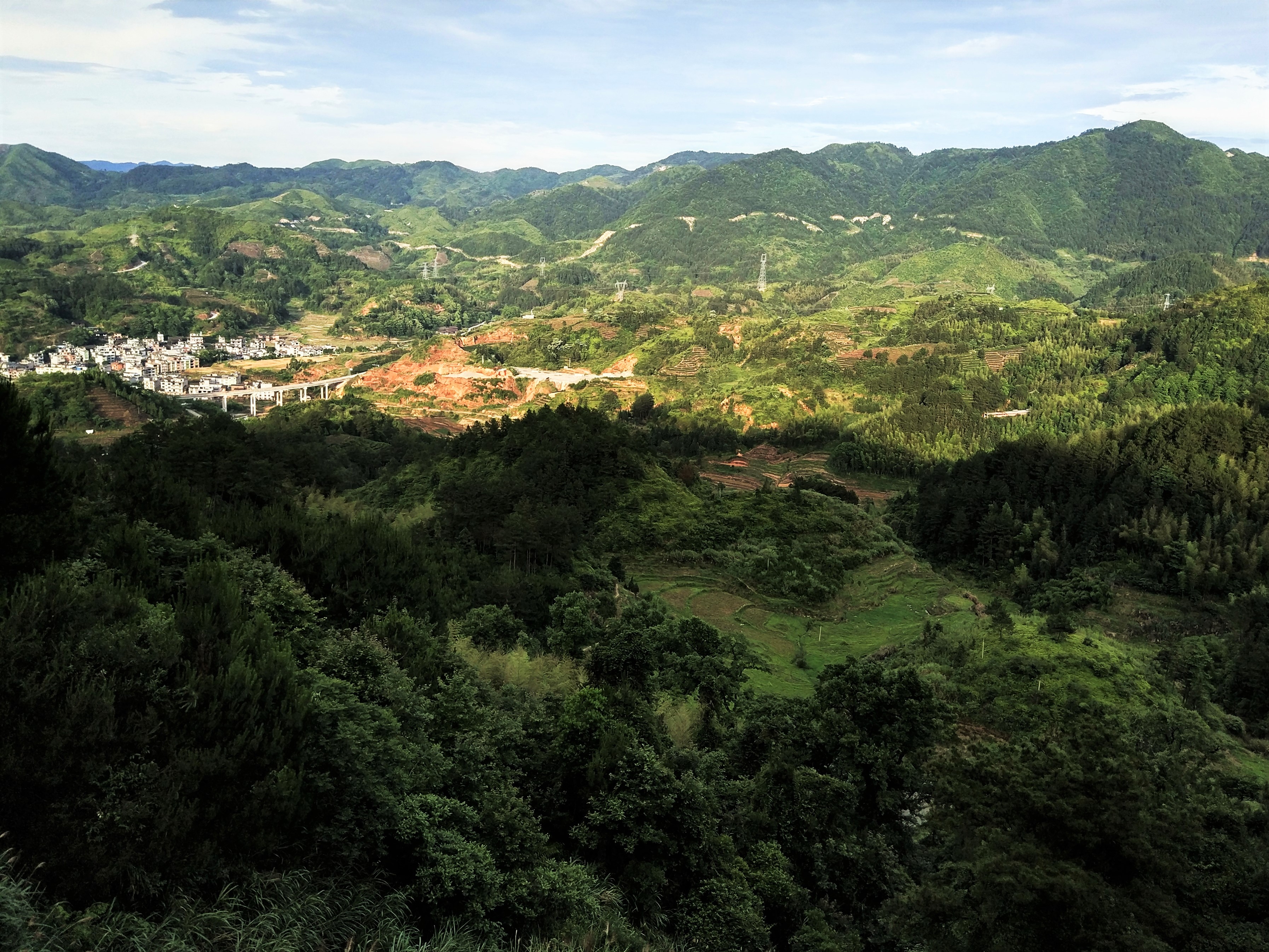 A small brick kiln. The red clay here in the mountains is very suitable for brick making.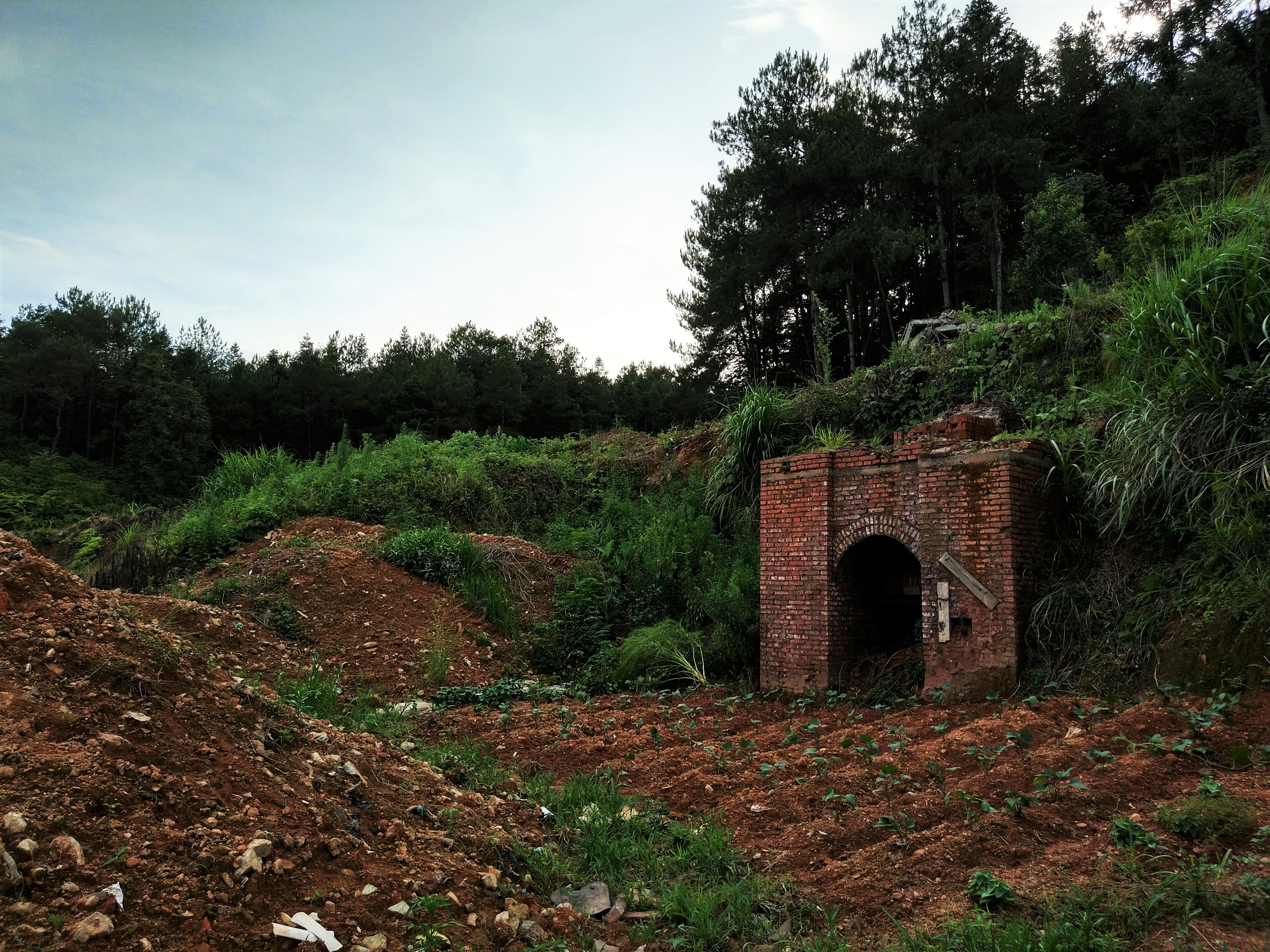 Day 9: A Super Hot Day
We stayed the previous night in a small town called Nanyang. In the morning, we started down the road by a mountain stream. It was downhill all the way. People built a small dam on the stream.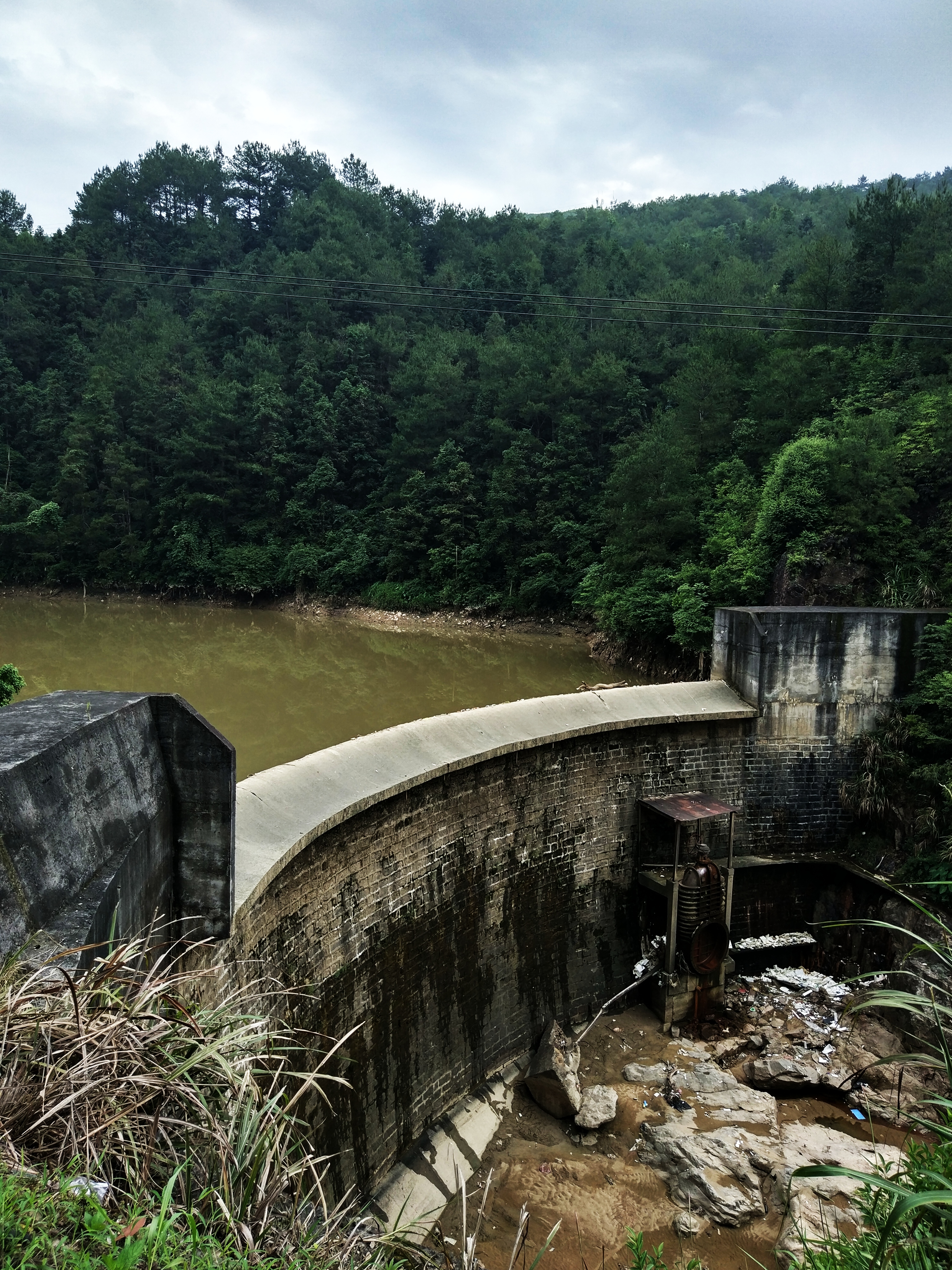 The dam does not let too much water through.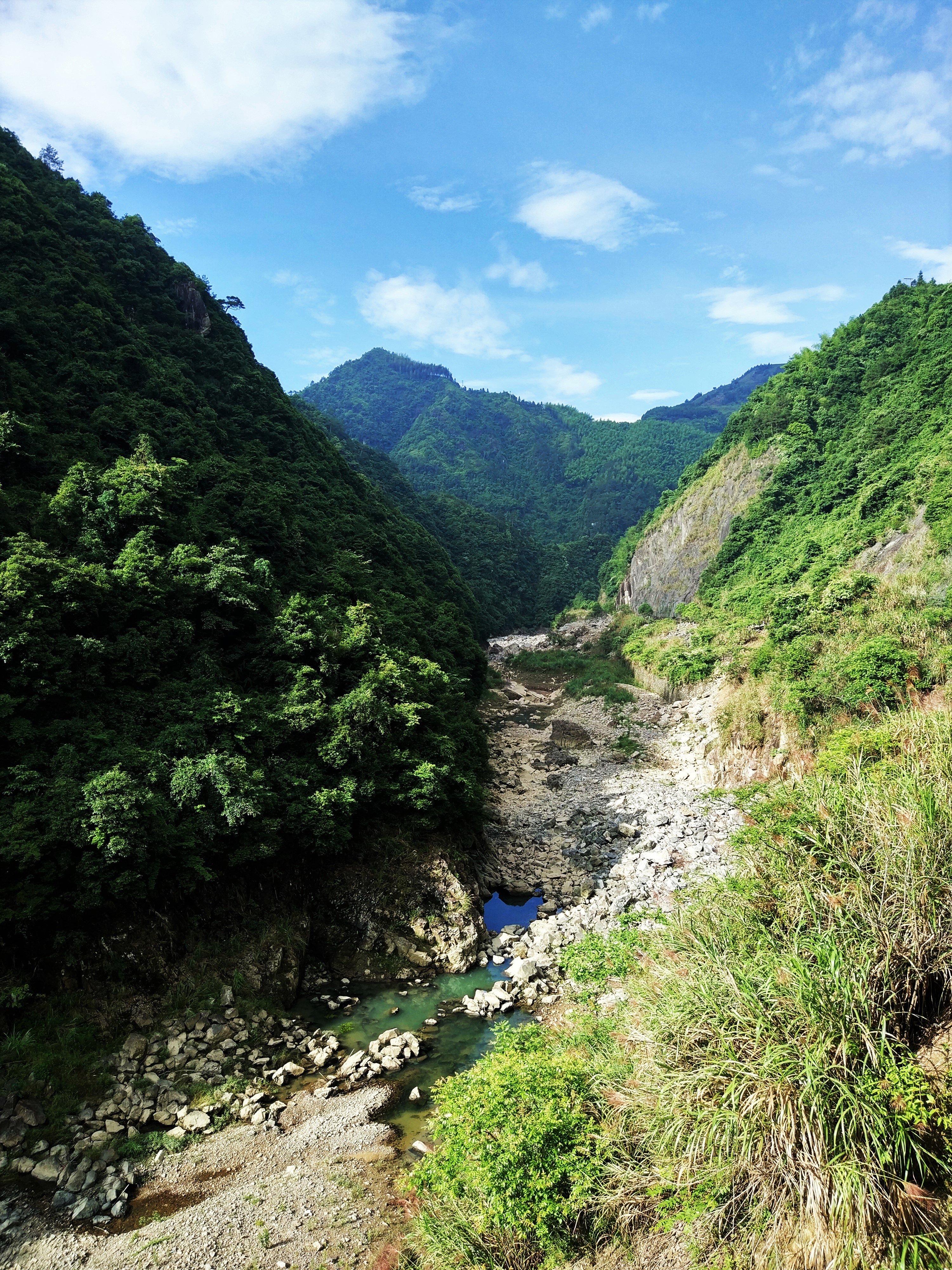 We came to a small mountain village called Wuqu. Written on the door was a piece of military conscription, in pretty good handwriting.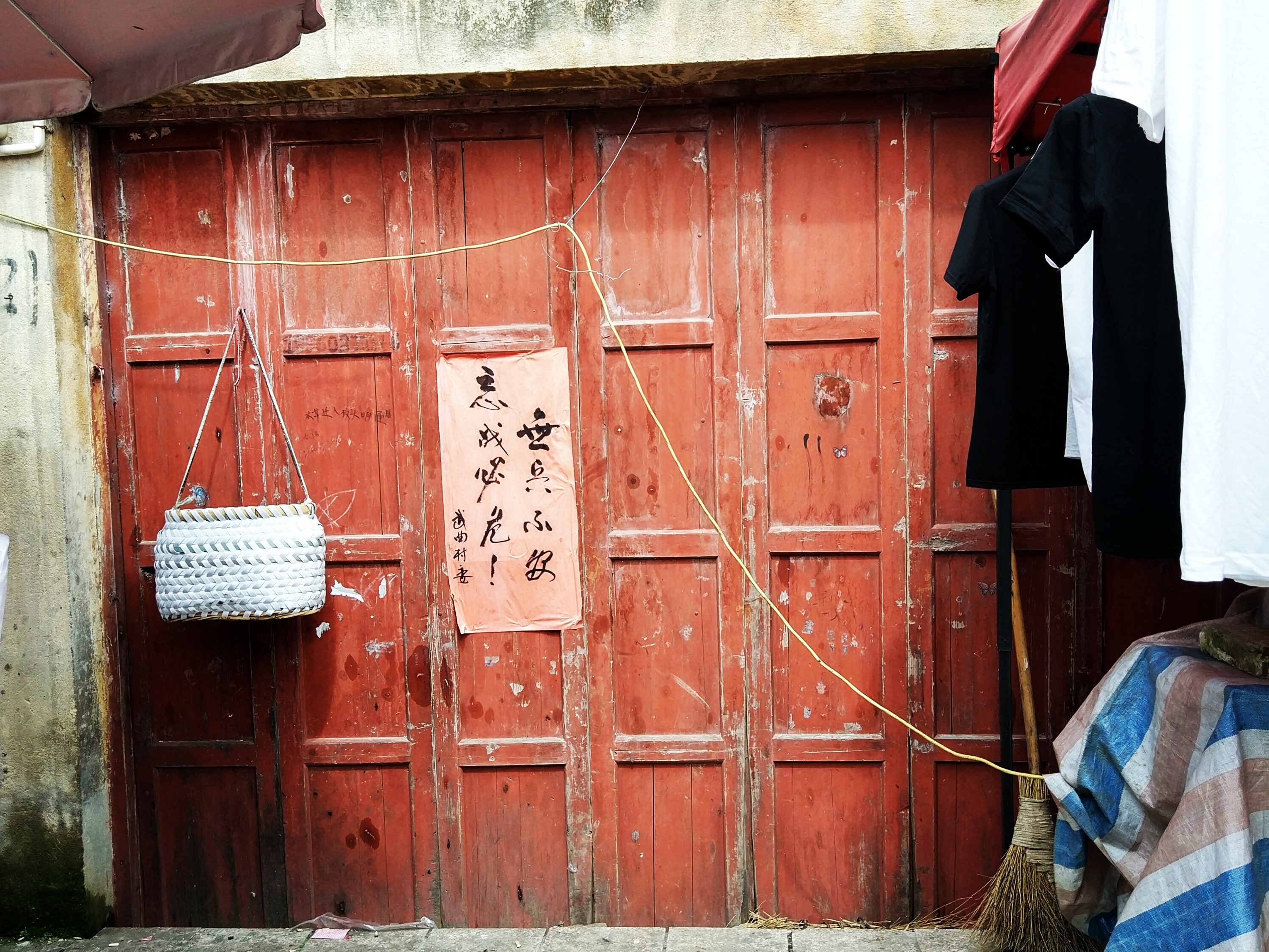 The sun was shining fiercely, so we took a short rest at the village, and tried some Bianrou, a kind of Fujianese style dumpling, over a roadside snack stall.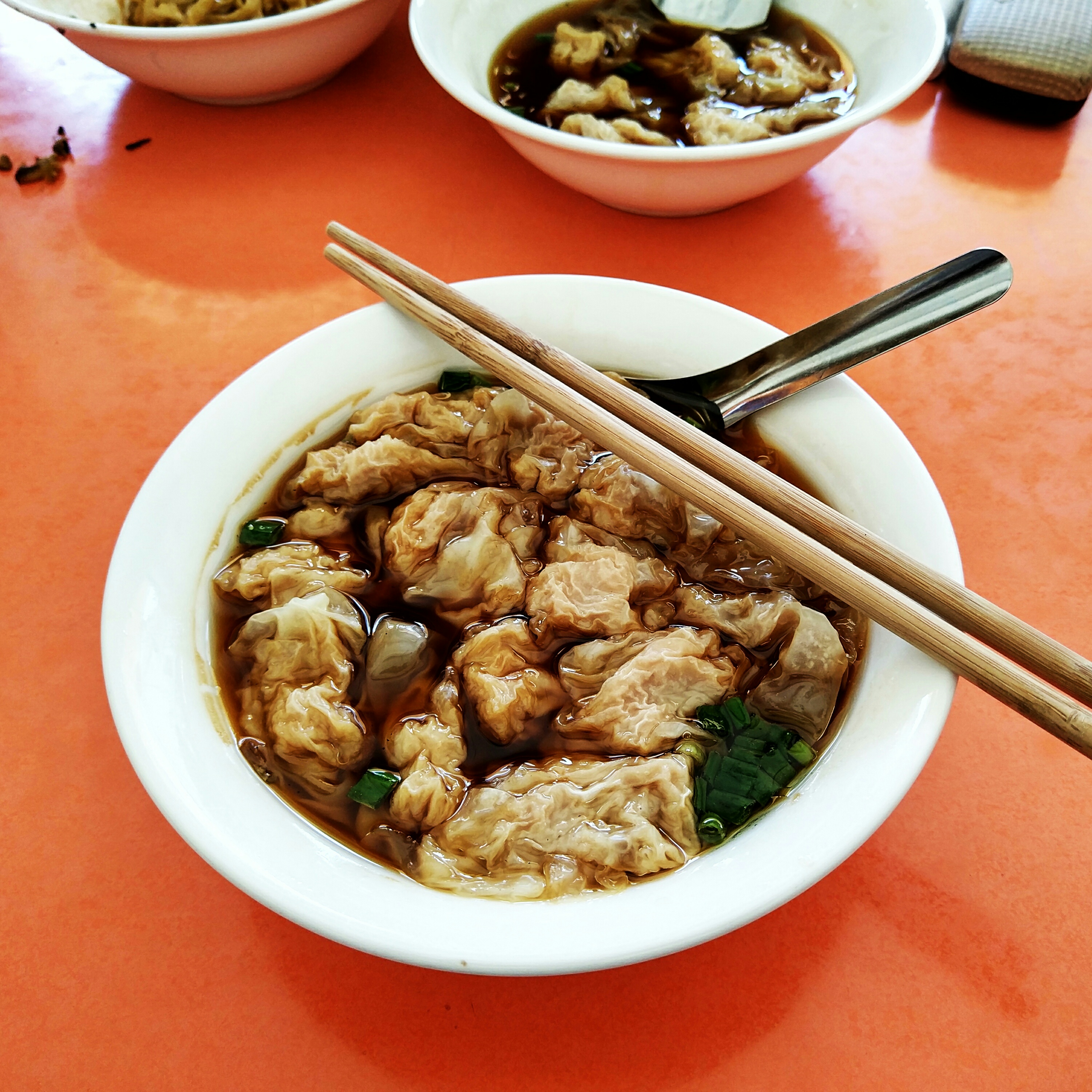 Due to the hot weather, we couldn't ride for very long distance this day, and finally arrived at Saiqi, a town of Fu'an City. People in Fujian have their own unique religious belief, the worship of Mazu. We saw this Mazu temple on our way.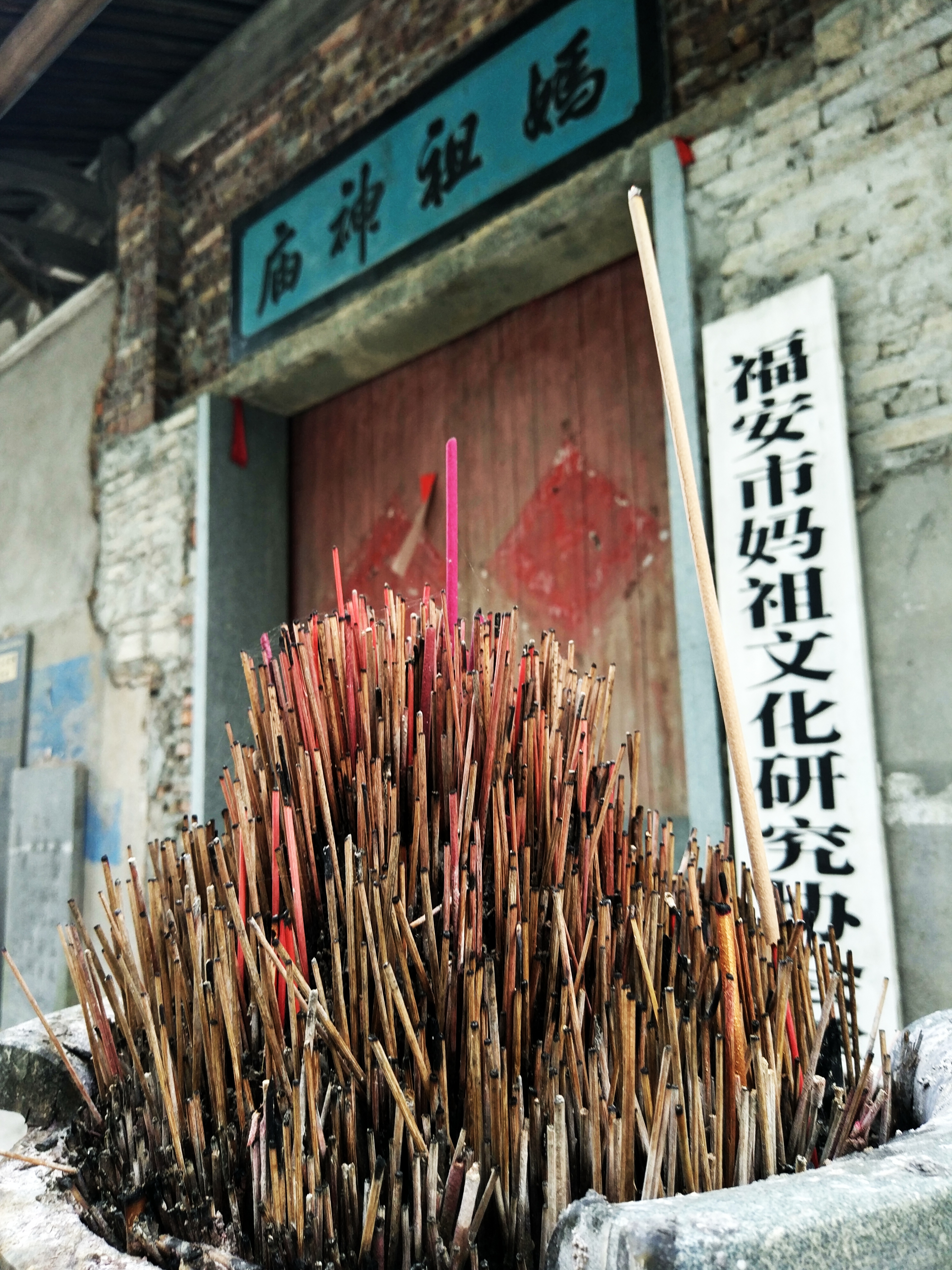 Day 10: Ningde, First Seaside City of Our Trip
It was a cloudy day, we still had to ride in the mountains before we reached Ningde City, the northernmost seaside city of Fujian. There is a converting station in the mountains.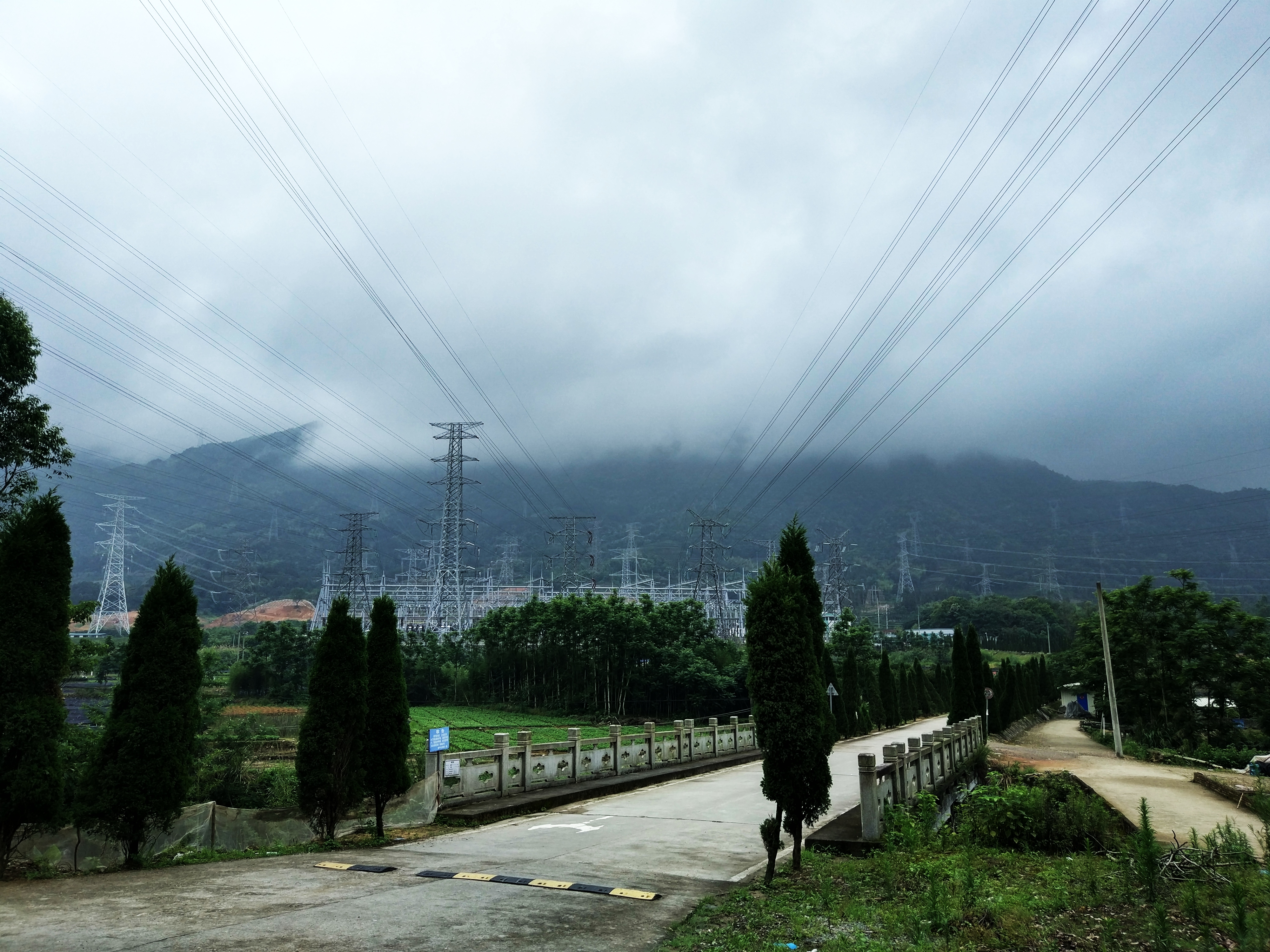 The advertisement on the wall says that this guy sells guns. Considering the extremely strict gun control policy, such advertisements are probably deceptive, which means you won't get nothing after paying him money.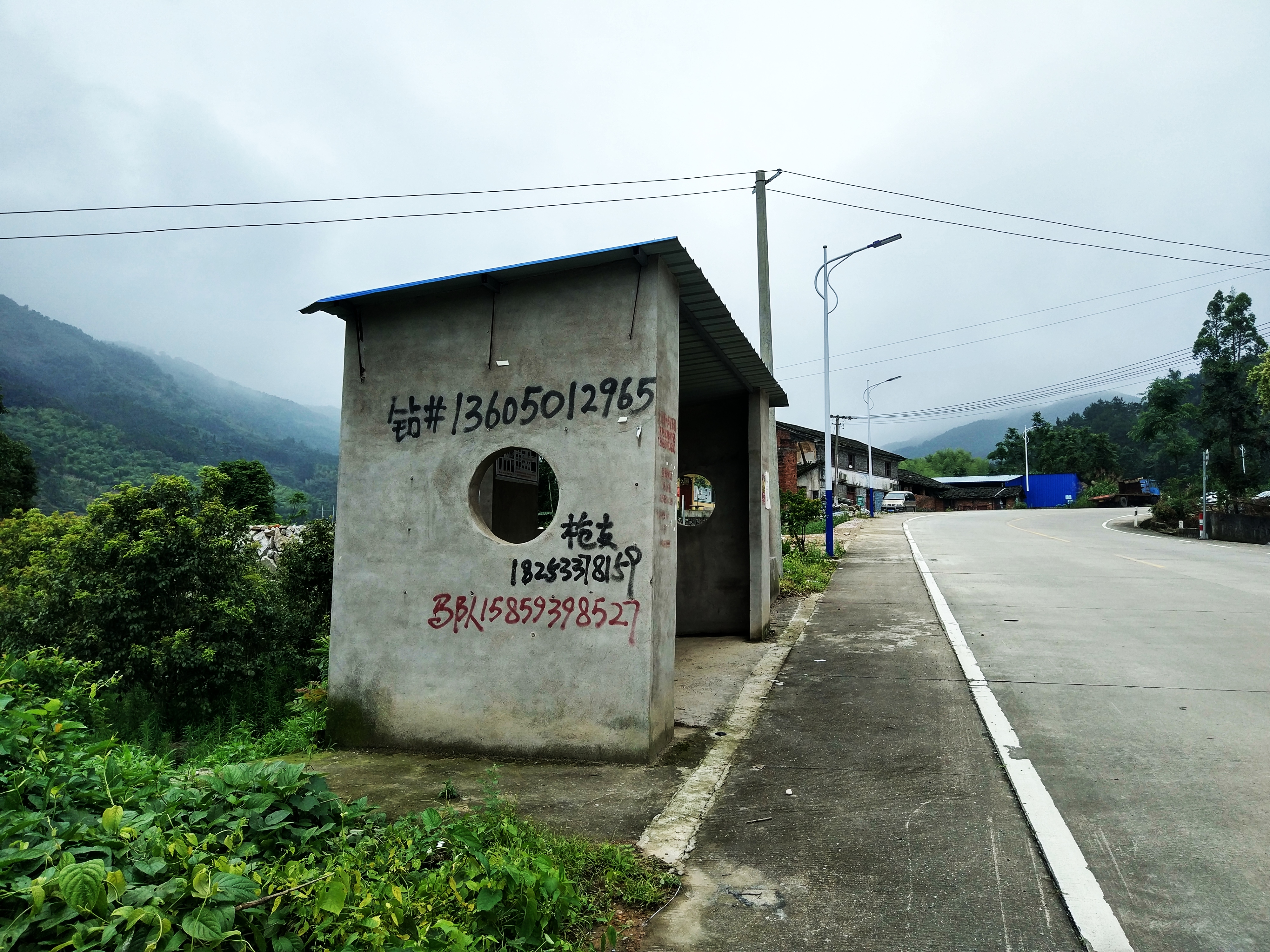 A small waterfall flowing between mountains.
Crossing the bridge, we came into Ningde. On the bridge it writes a verse of Chairman Mao: 虎距龙盘今胜昔,天翻地覆慨而慷, translated as: The City, a tiger crouching, a dragon curling, outshines its ancient glories; In heroic triumph heaven and earth have been overturned.
Day 11: Seeing the Sea, Finally
We planned to get to Fuzhou this day. According to the map, the sea was only a few kilometers away from us. However, there were still quite a few mountains on our way.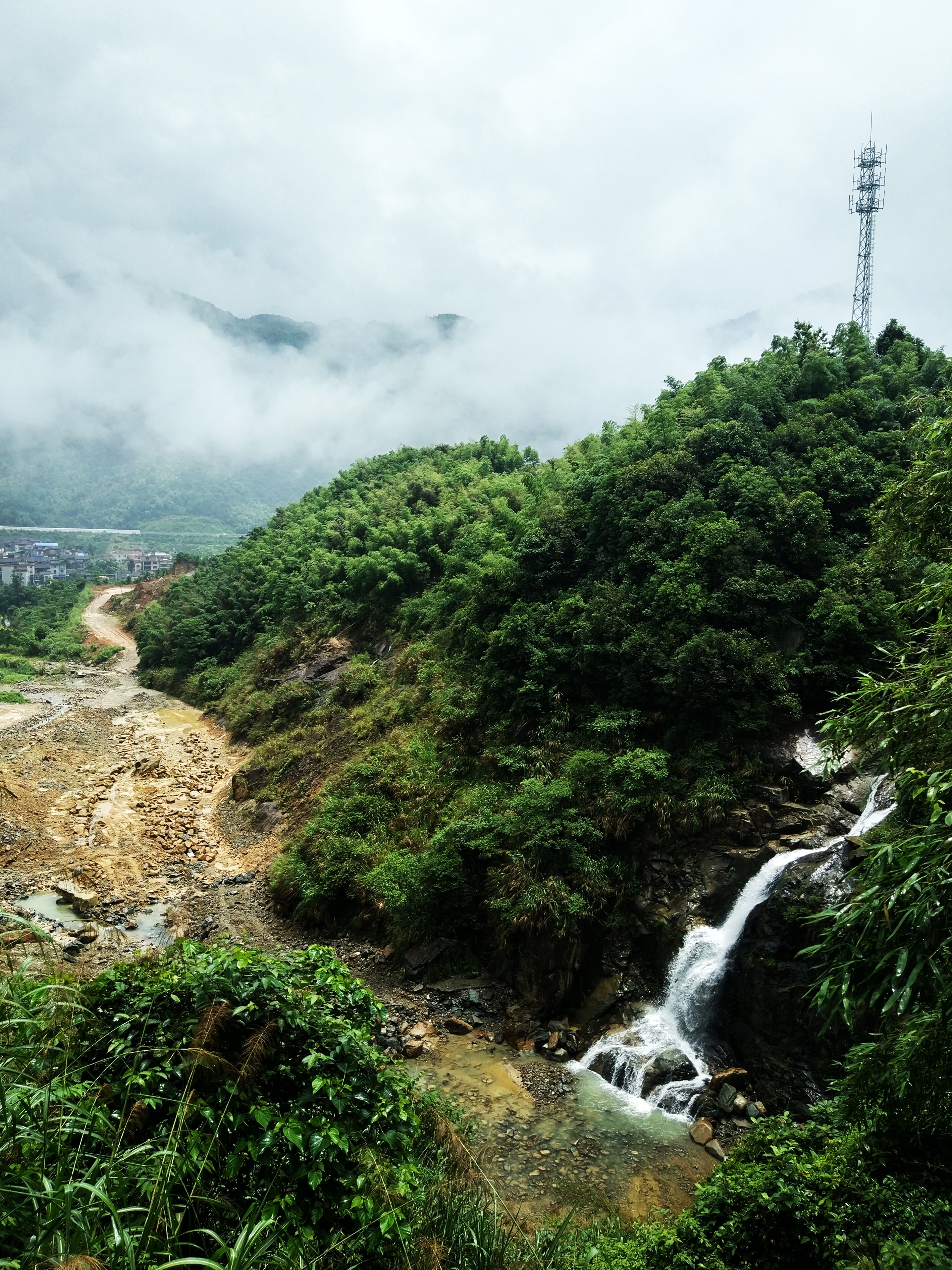 From the mountain road, we could see a factory by the sea.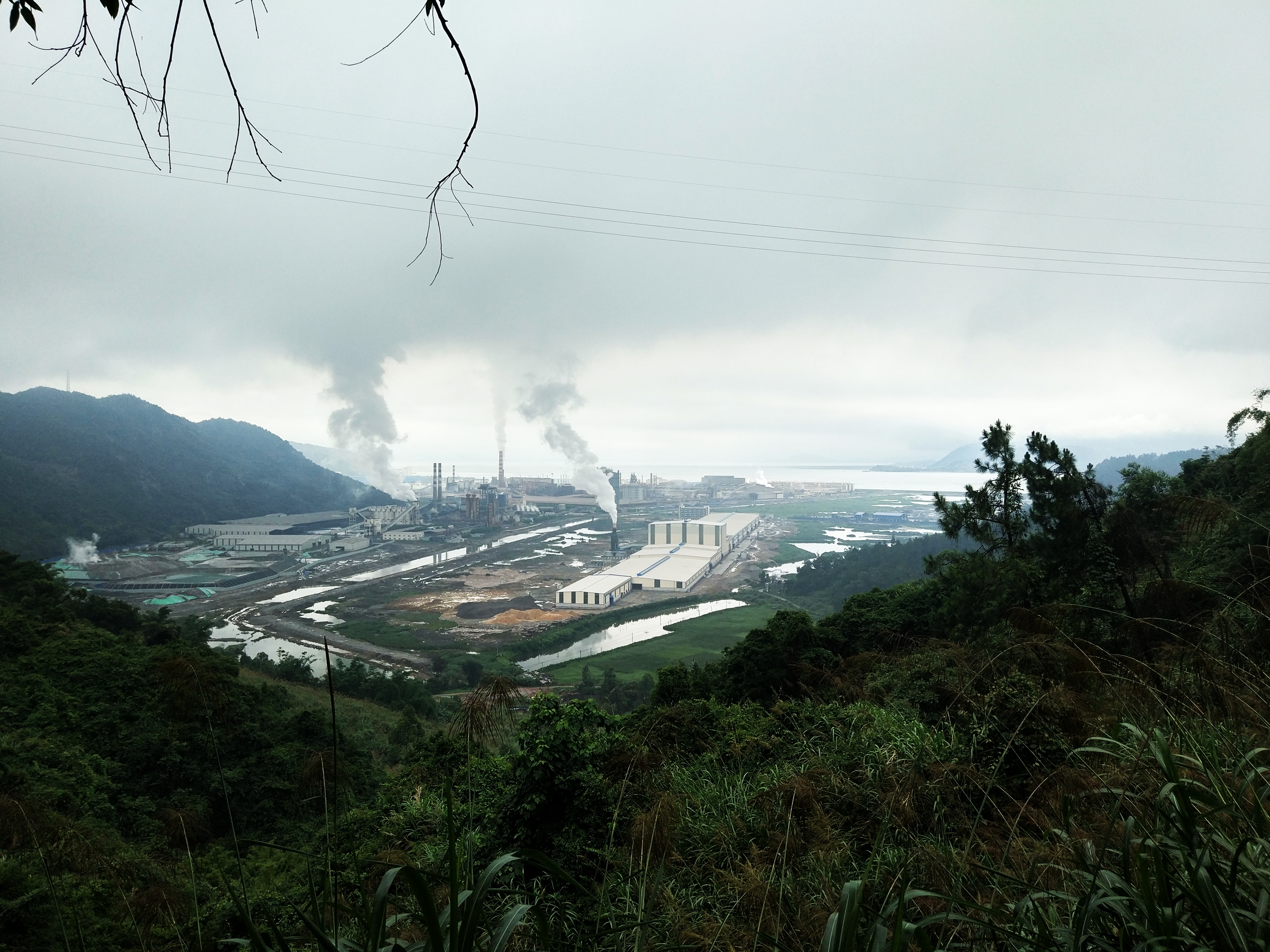 And finally, we reached a coastal road, although the bay by the road was not beautiful.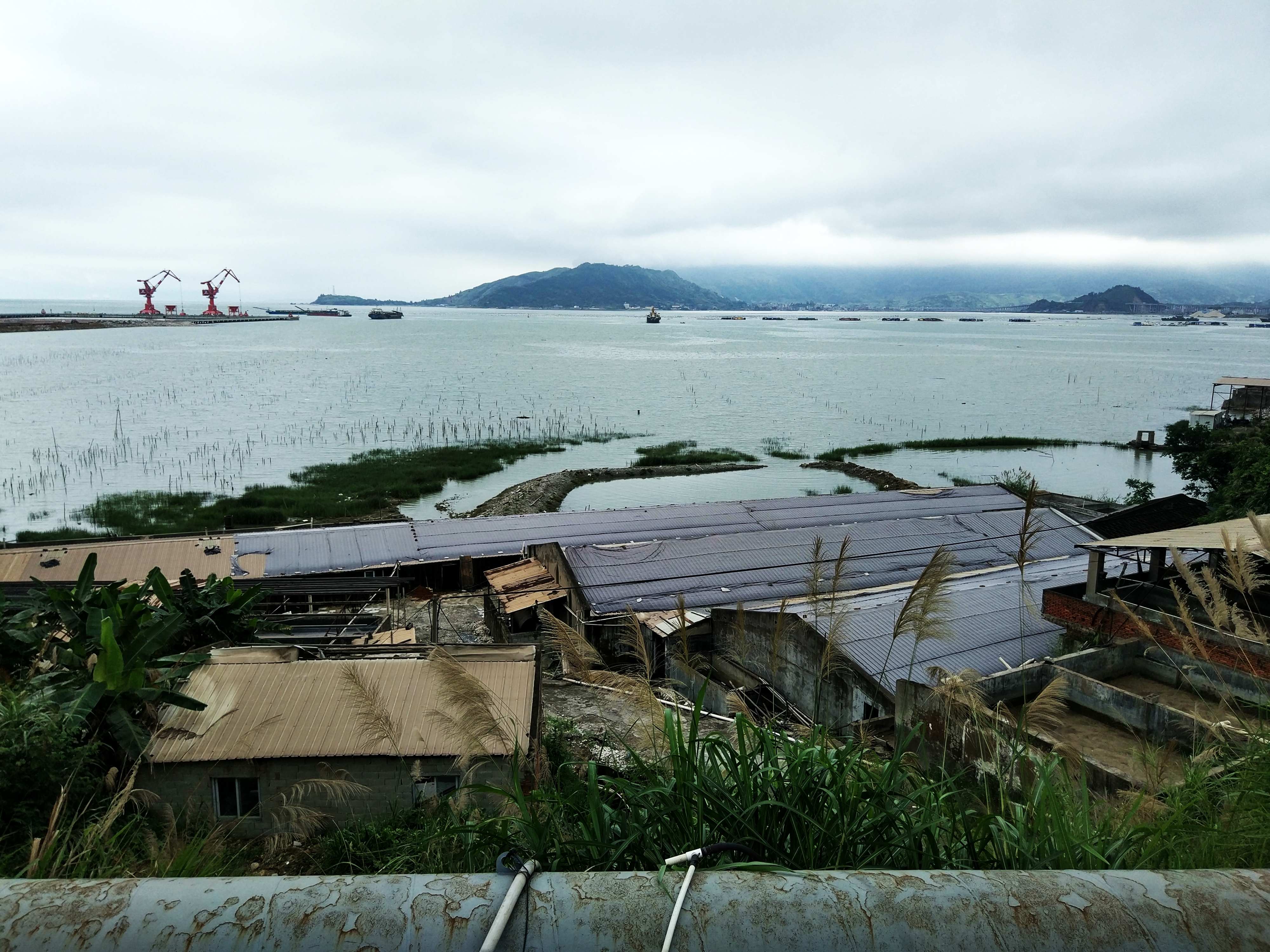 Day 12: Visiting Fuzhou City
Fuzhou, capital of Fujian Province, famous for the hundreds of big Banyan trees growing in the city, has a poetic nick name Rongcheng, meaning the city of Banyan.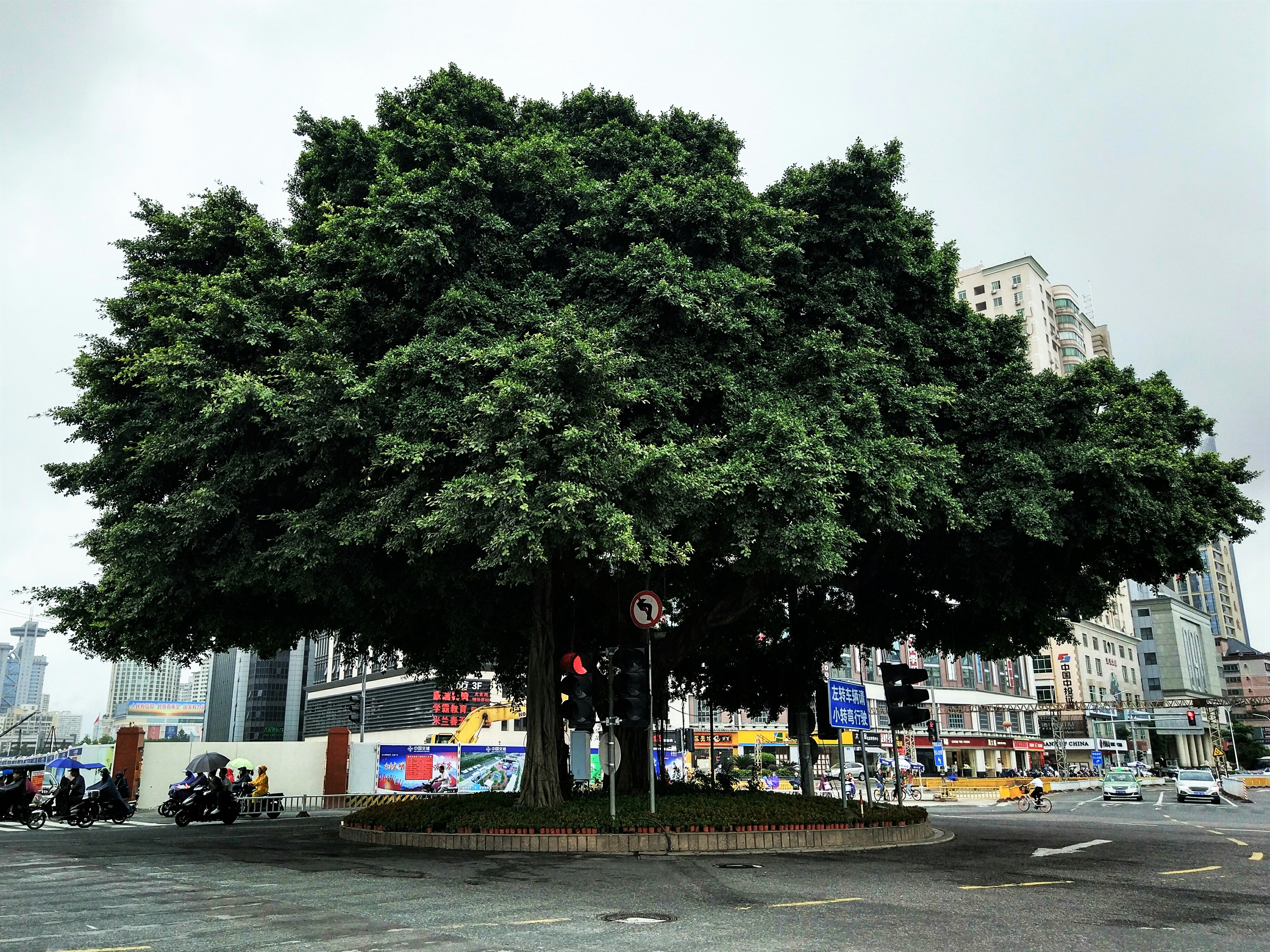 I was a bit surprised when I saw such a large mosque in Fuzhou, as I had thought everybody here is Mazuist. Actually, this Fuzhou Mosque was built almost 800 years ago, in Yuan dynasty, and is one of the most ancient mosques in China.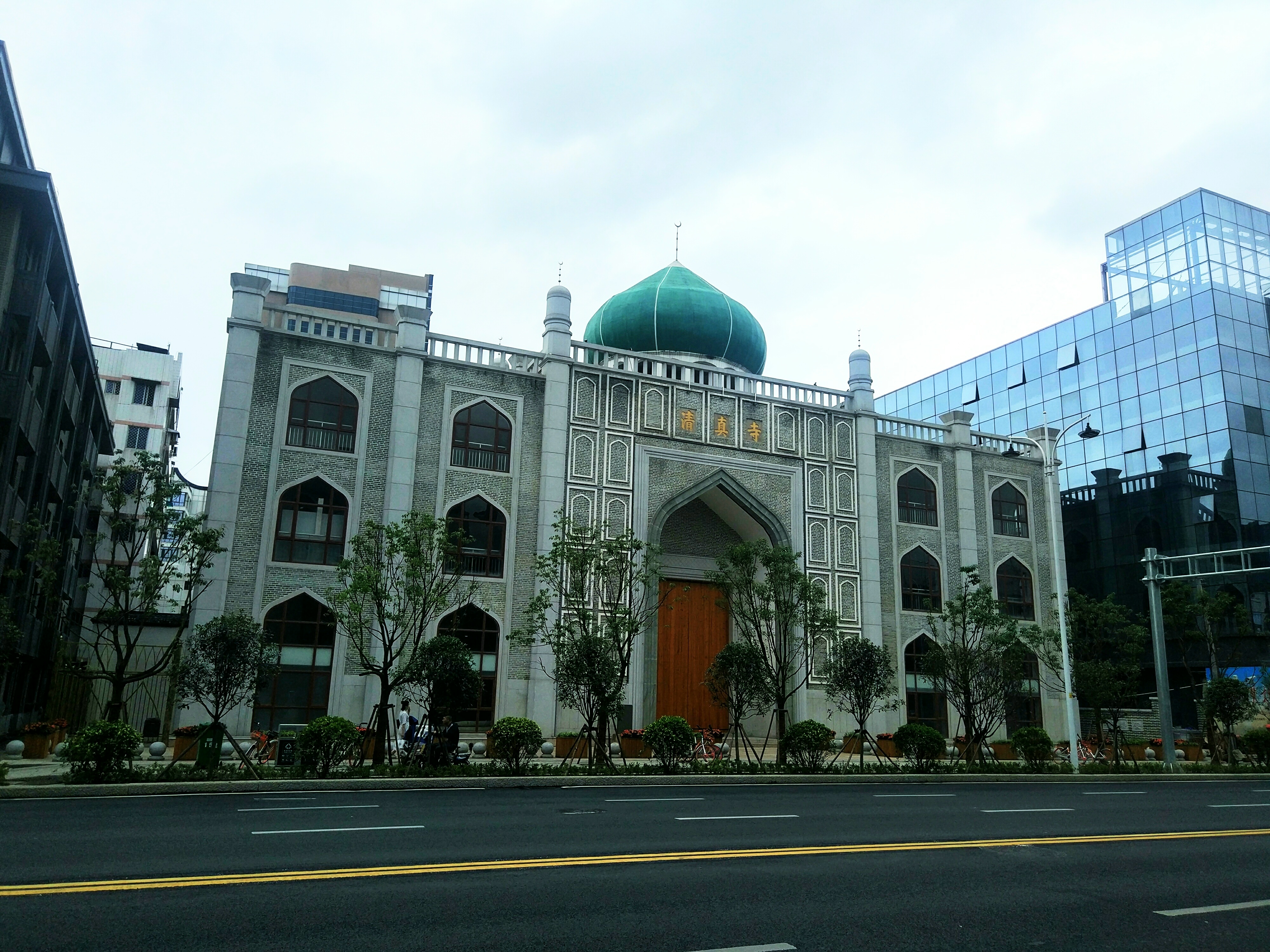 In the evening, I went to the old alleys of Fuzhou, to experience some traditional atmosphere of the city.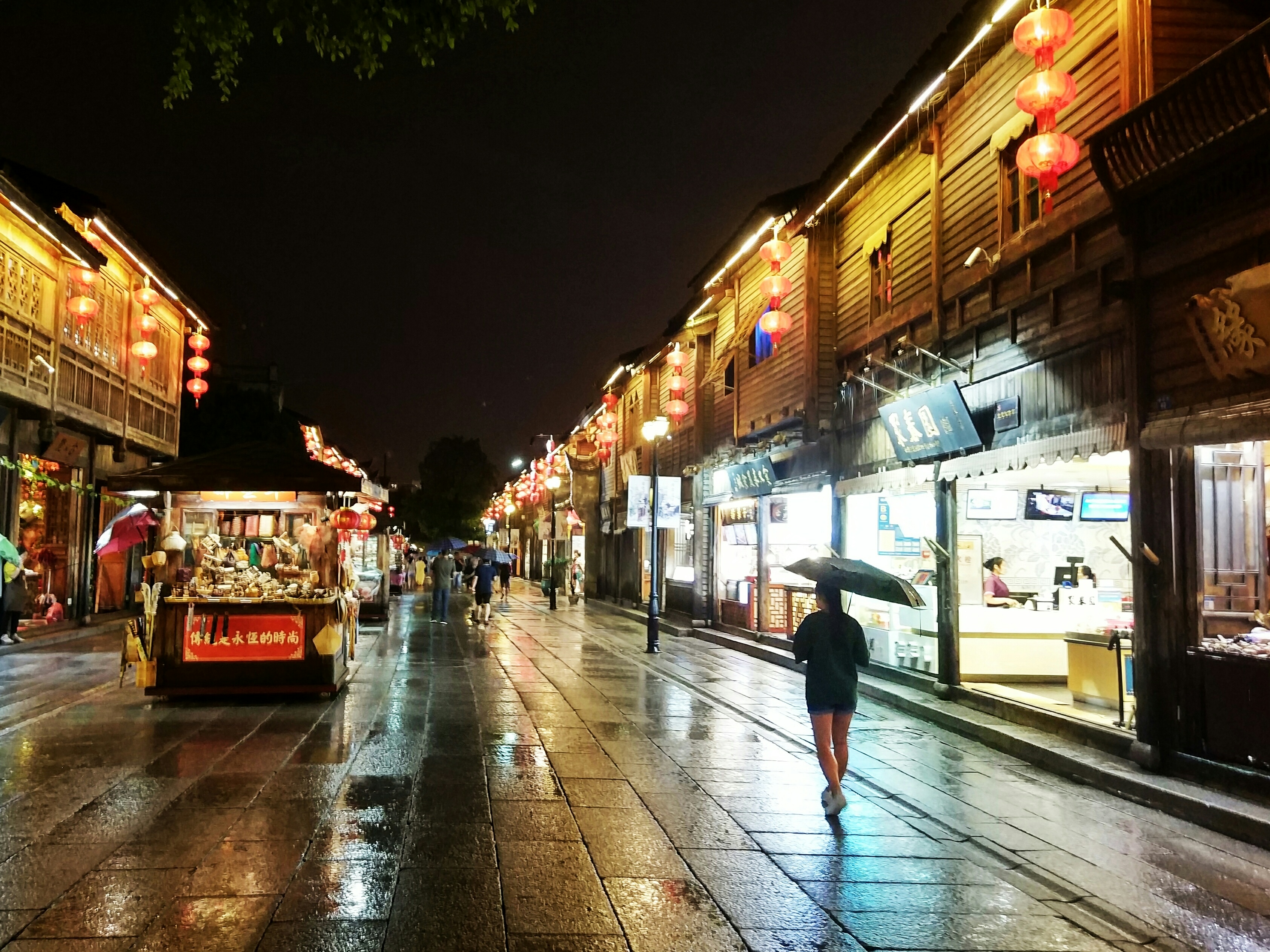 Day 13: Setting Off Alone
Still having an exam to finish, Zhitong had to go back to Shanghai from Fuzhou. I carried on with my trip alone. Xiamen was only 234km ahead of me.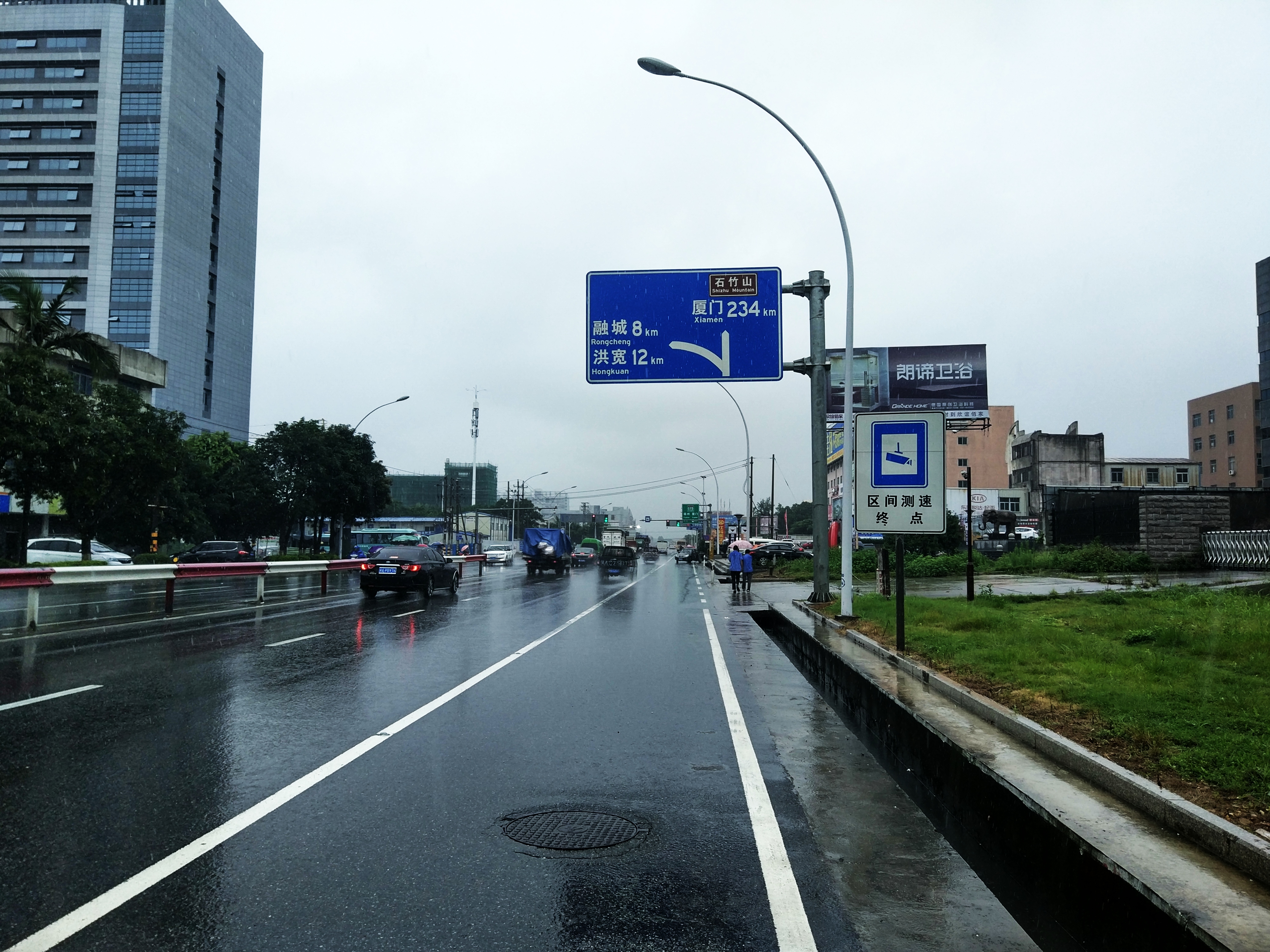 I reached Putian City by afternoon. It was raining the whole day.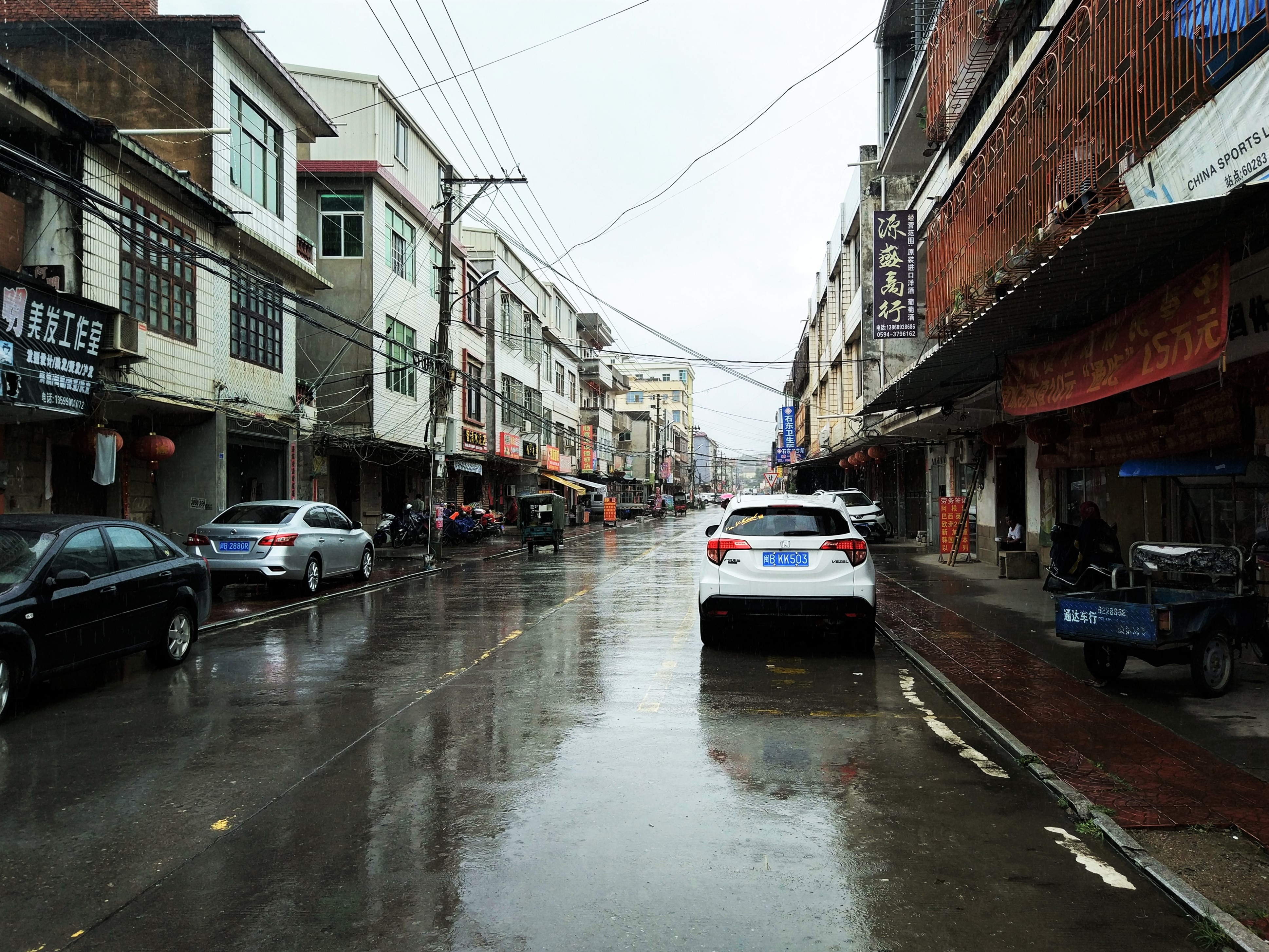 Day 14: Endless Rain
The road was under construction outside Putian, where the road condition was made even worse by the rain.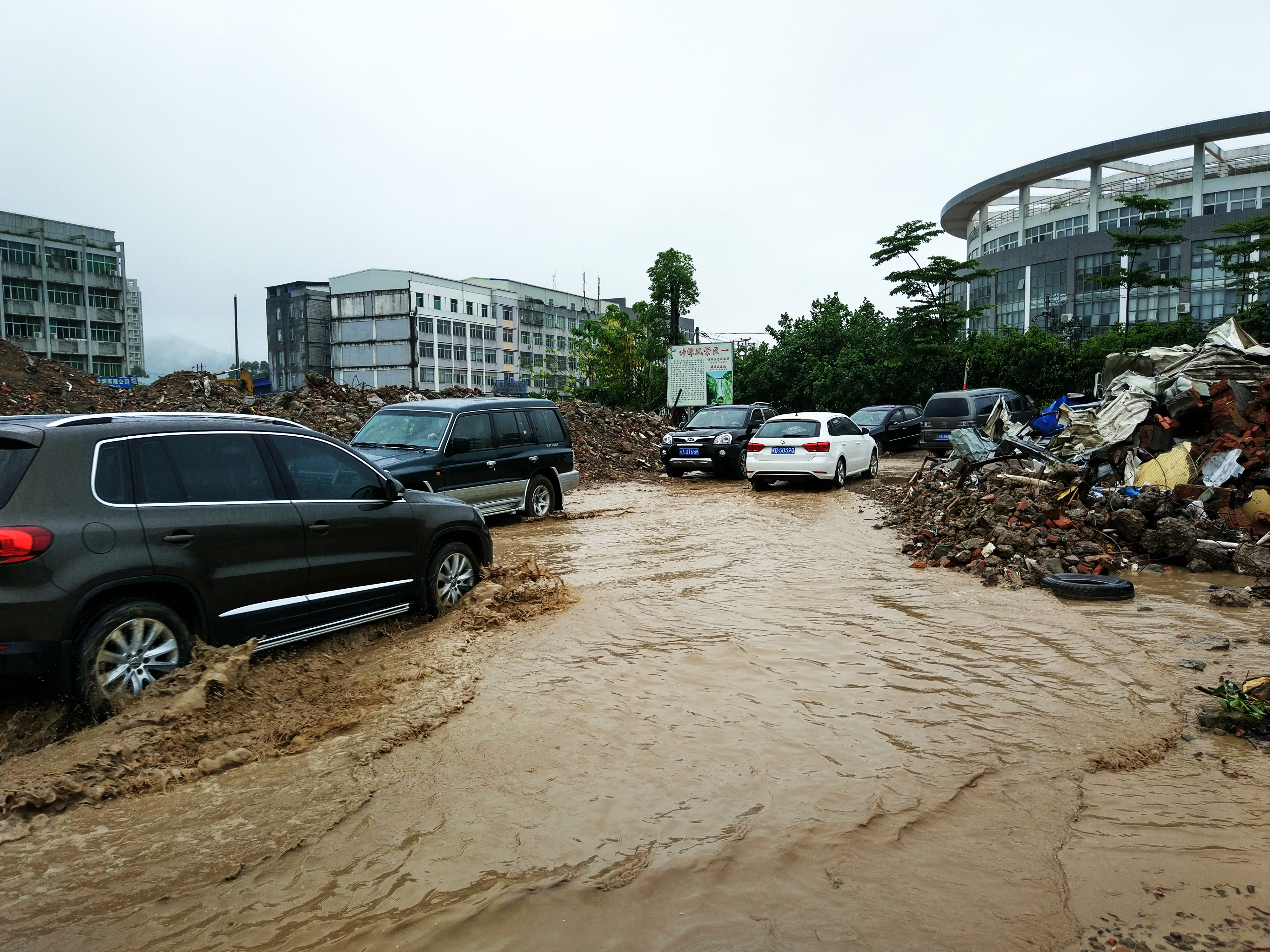 Very interestingly, I came across with a Mongolian village. I had thought Mongolians only live in North Asia.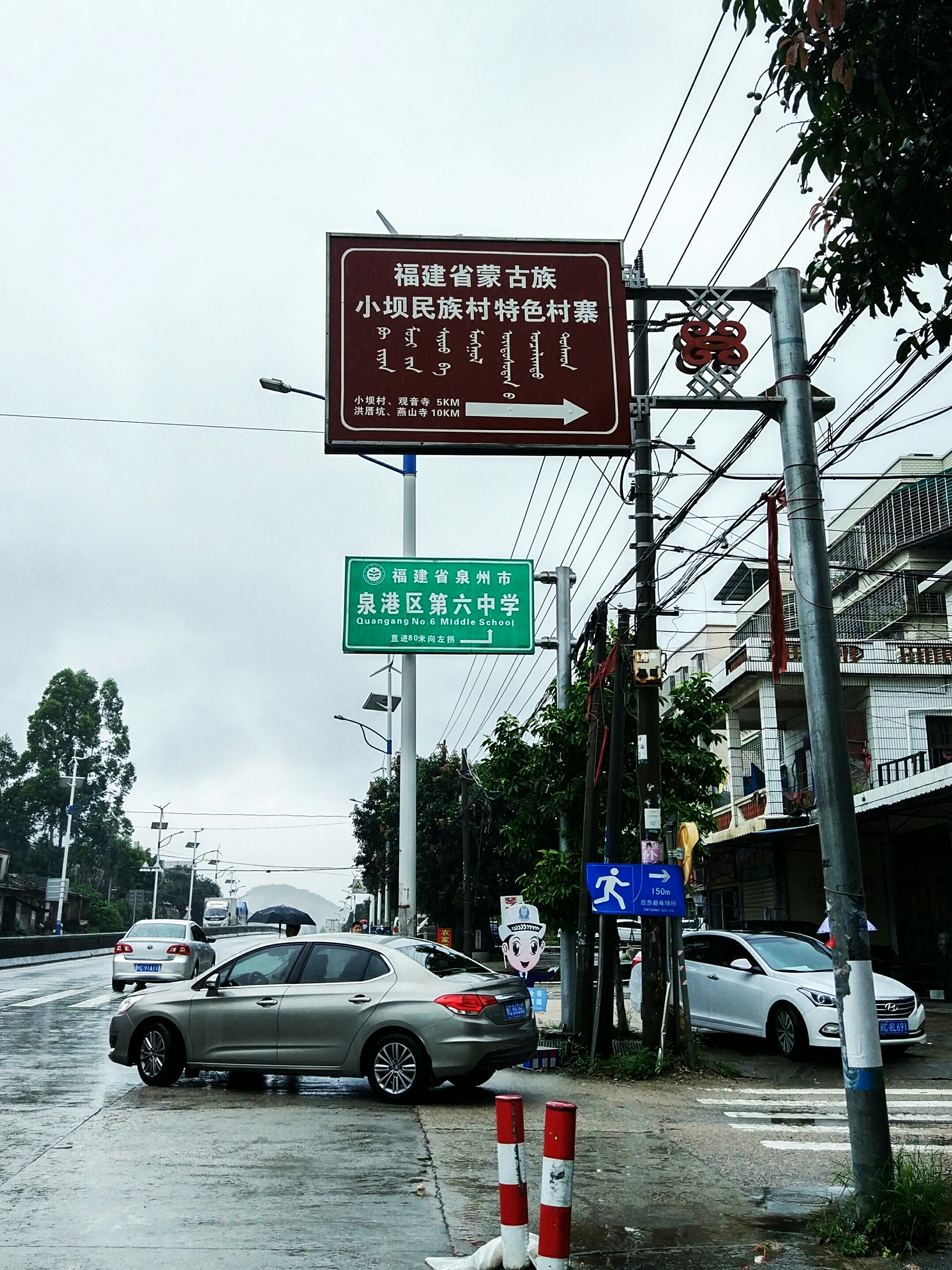 I arrived at Quanzhou at the end of the day, a city used to be major port for foreign traders and hometown of overseas Chinese, and stayed there for the night. The buildings over there are in a style mixing east with west.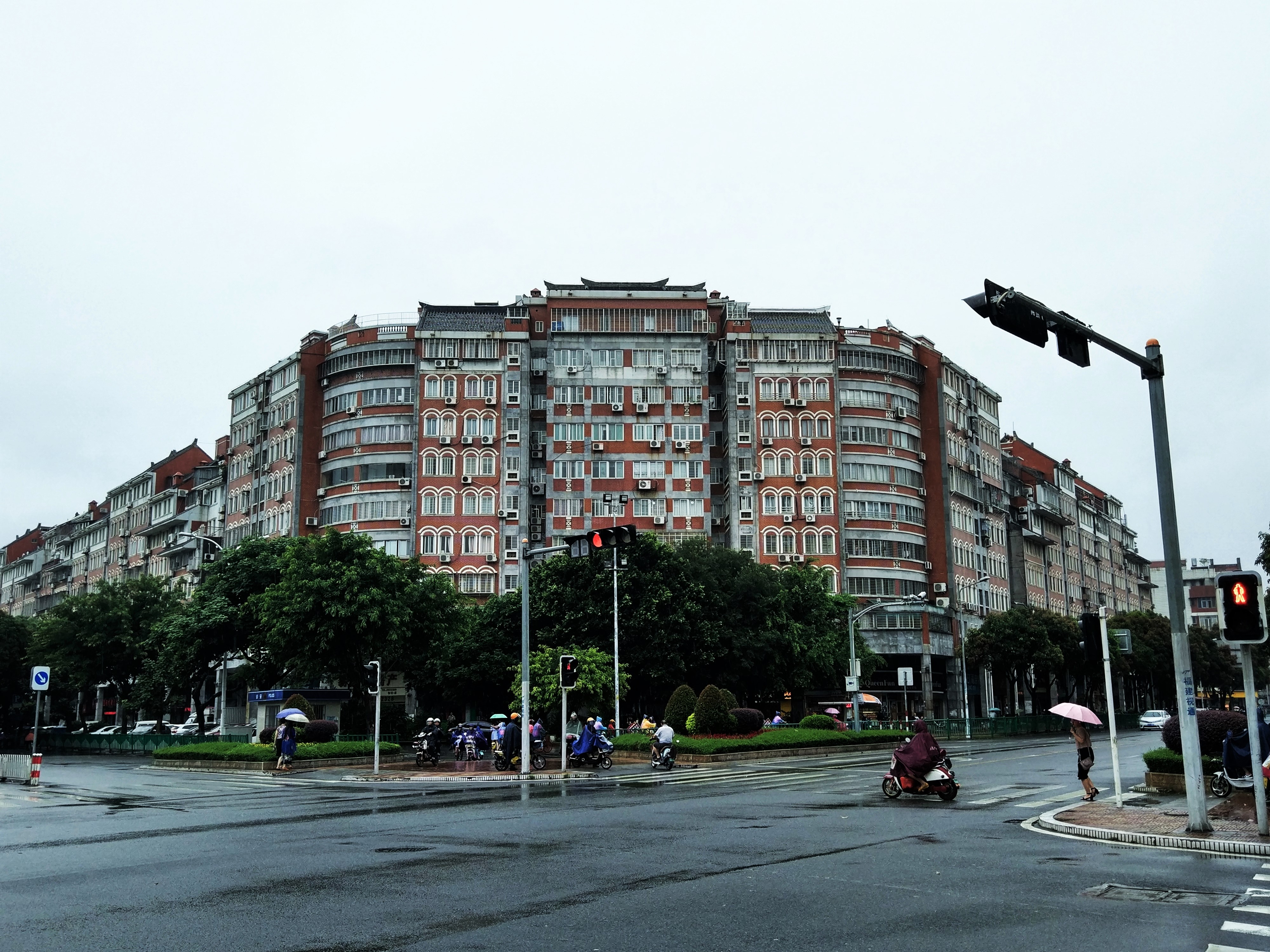 Day 15: Arriving at Xiamen
Xiamen is only about 90km from Quanzhou, so this was the last day of my bike tour. There was a big traffic jam on the way to Xiamen.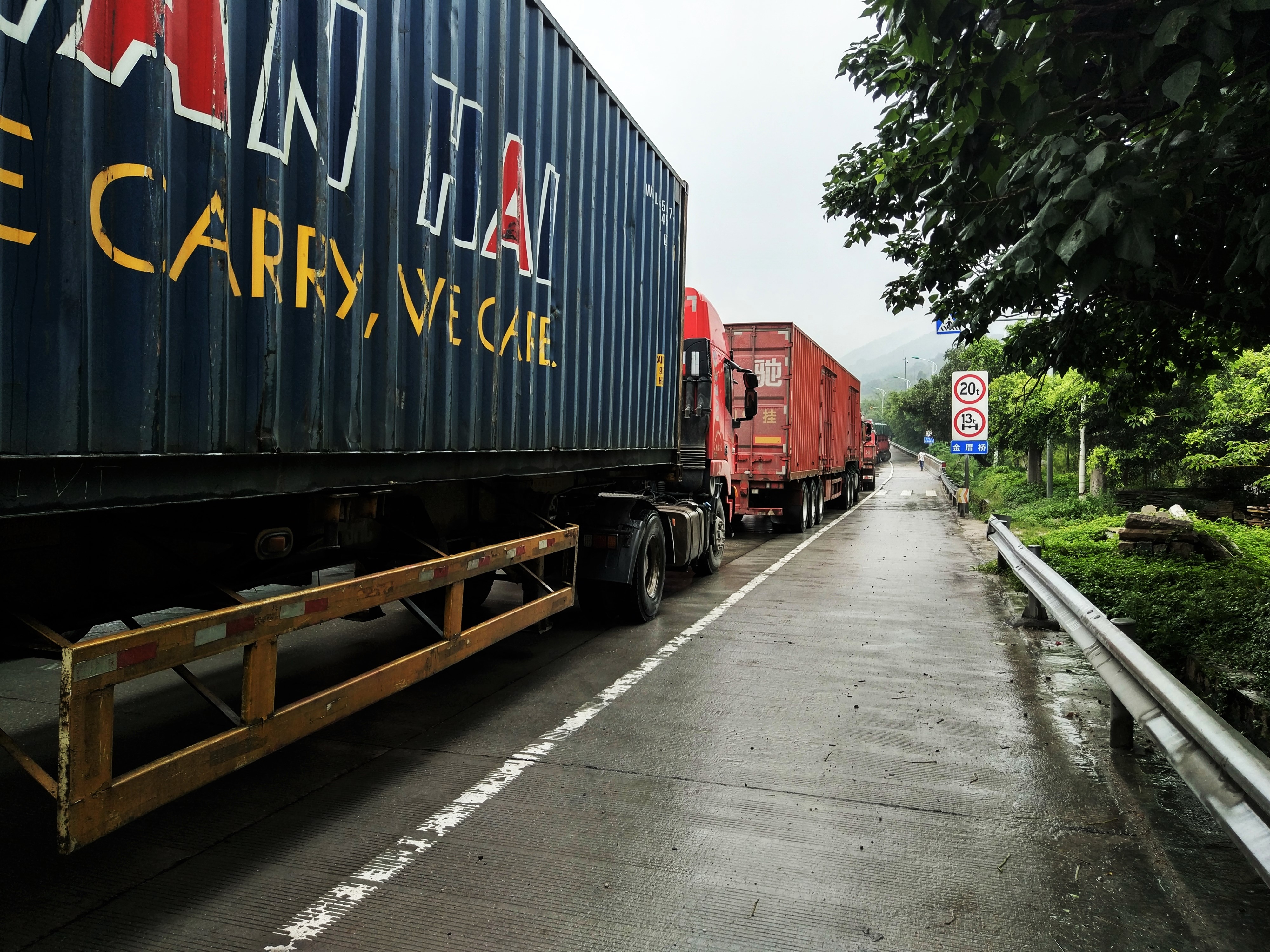 The boundary marker of Xiamen City, carrying a lot of names and comments from previous travelers.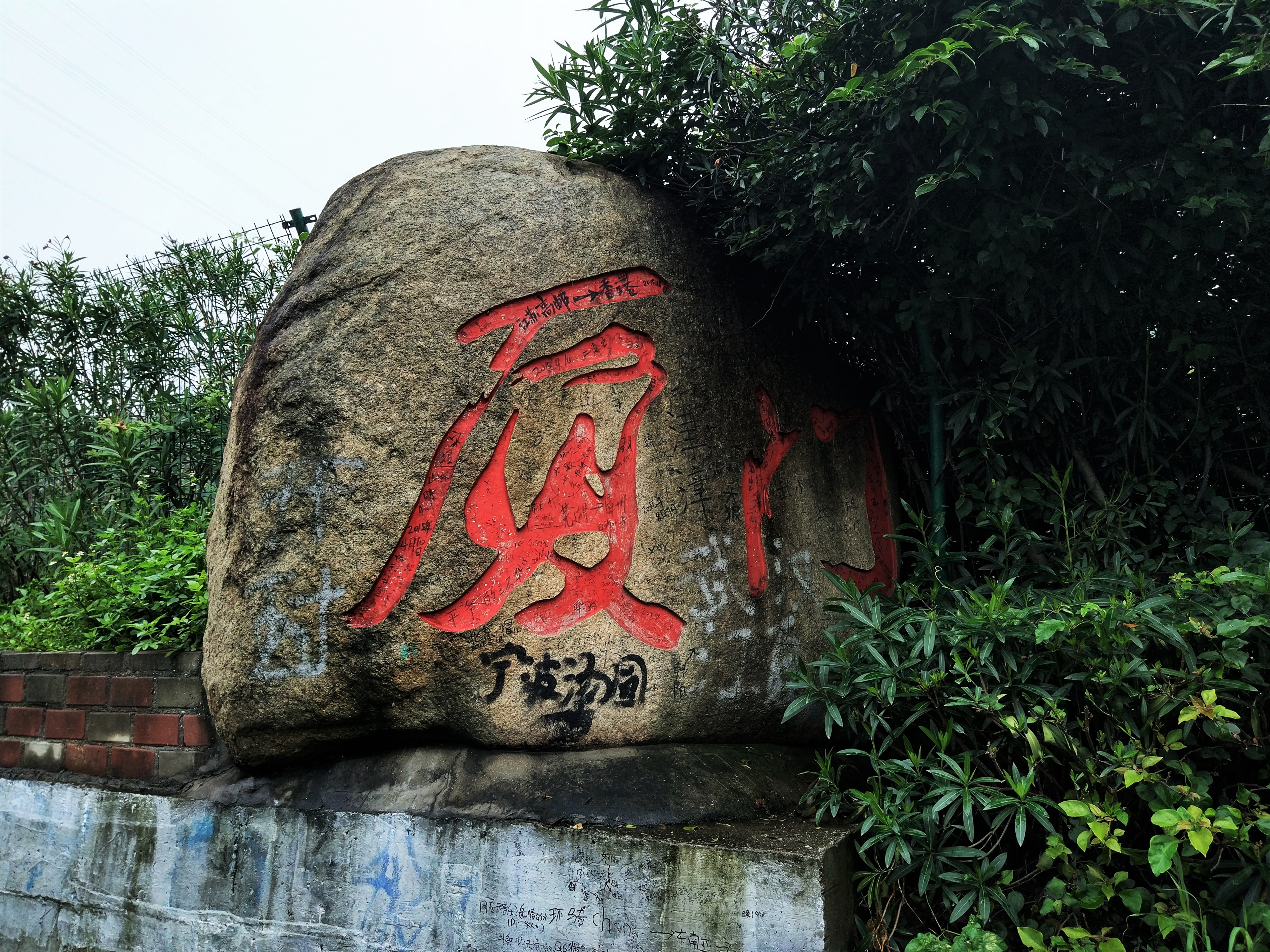 Due to the rain, the cross-sea bridge to Xiamen Island was temporarily closed to pedestrians and cyclists. So I had to take a 5-minute shuttle bus ride to get into the city.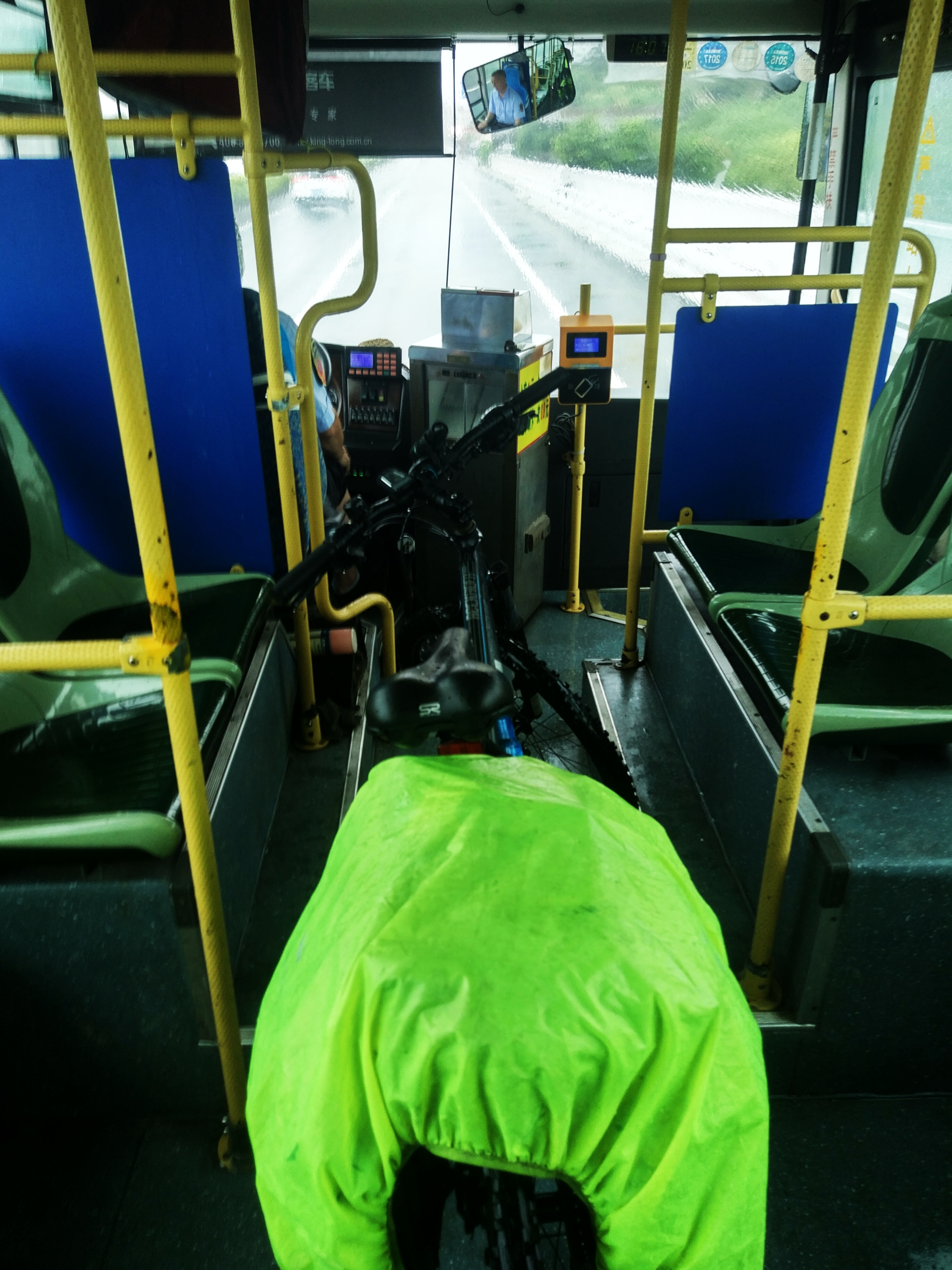 I met up with this interesting guy on arrival at Xiamen, when we were both sheltering from rain under an overpass. He talked with me about some local customs and traditional worships here. Actually, apart from Mazu, Xiamenese people worship Nezha as well. He took me to a temple of Nezha later and showed me around the temple.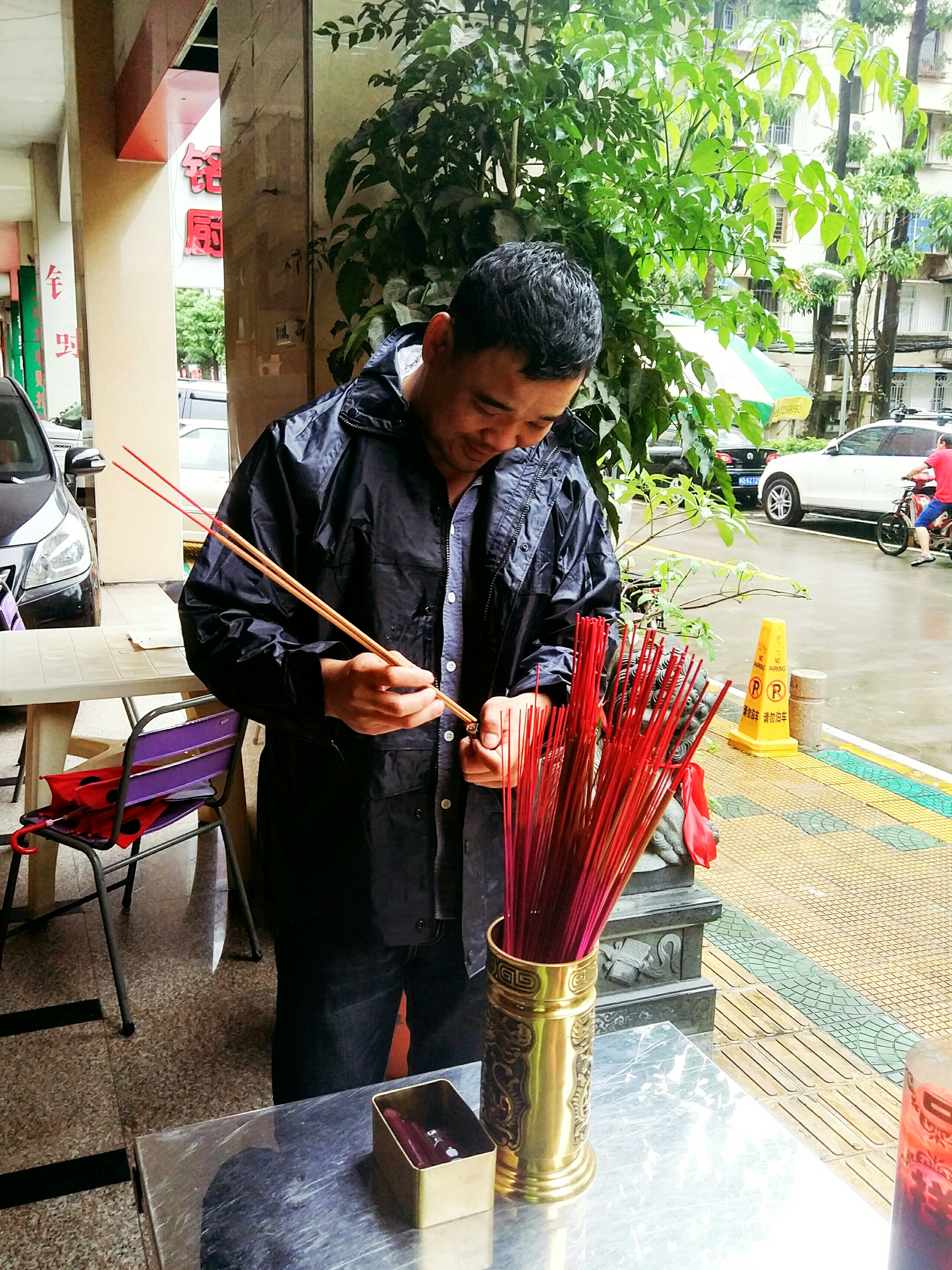 The Nezha temple.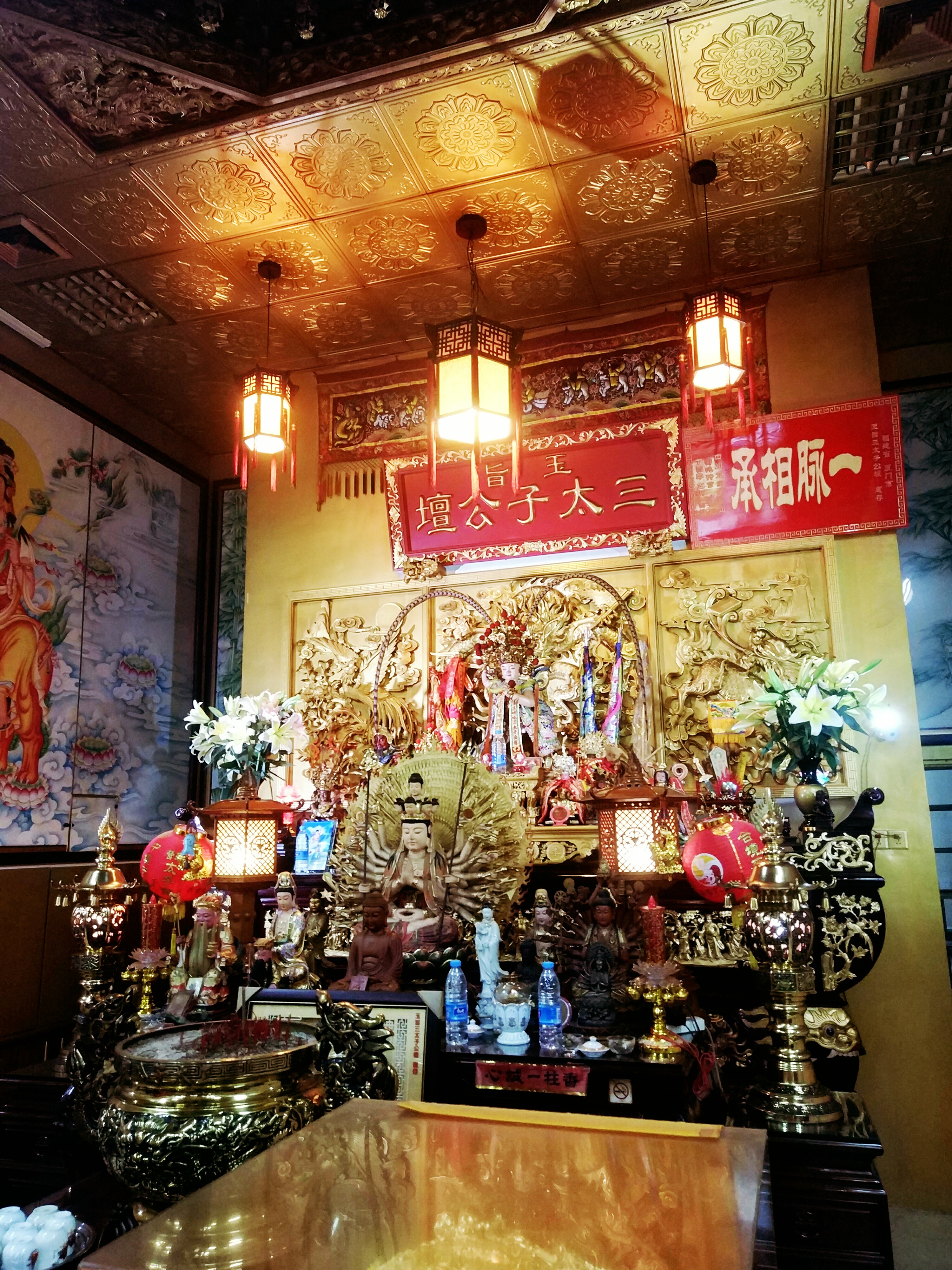 Day 16 - 18: Visiting Xiamen City
I found a youth hostel on Gulangyu, a small and artsy island off the coast of Xiamen, renowned for its varied architecture and multicultural history.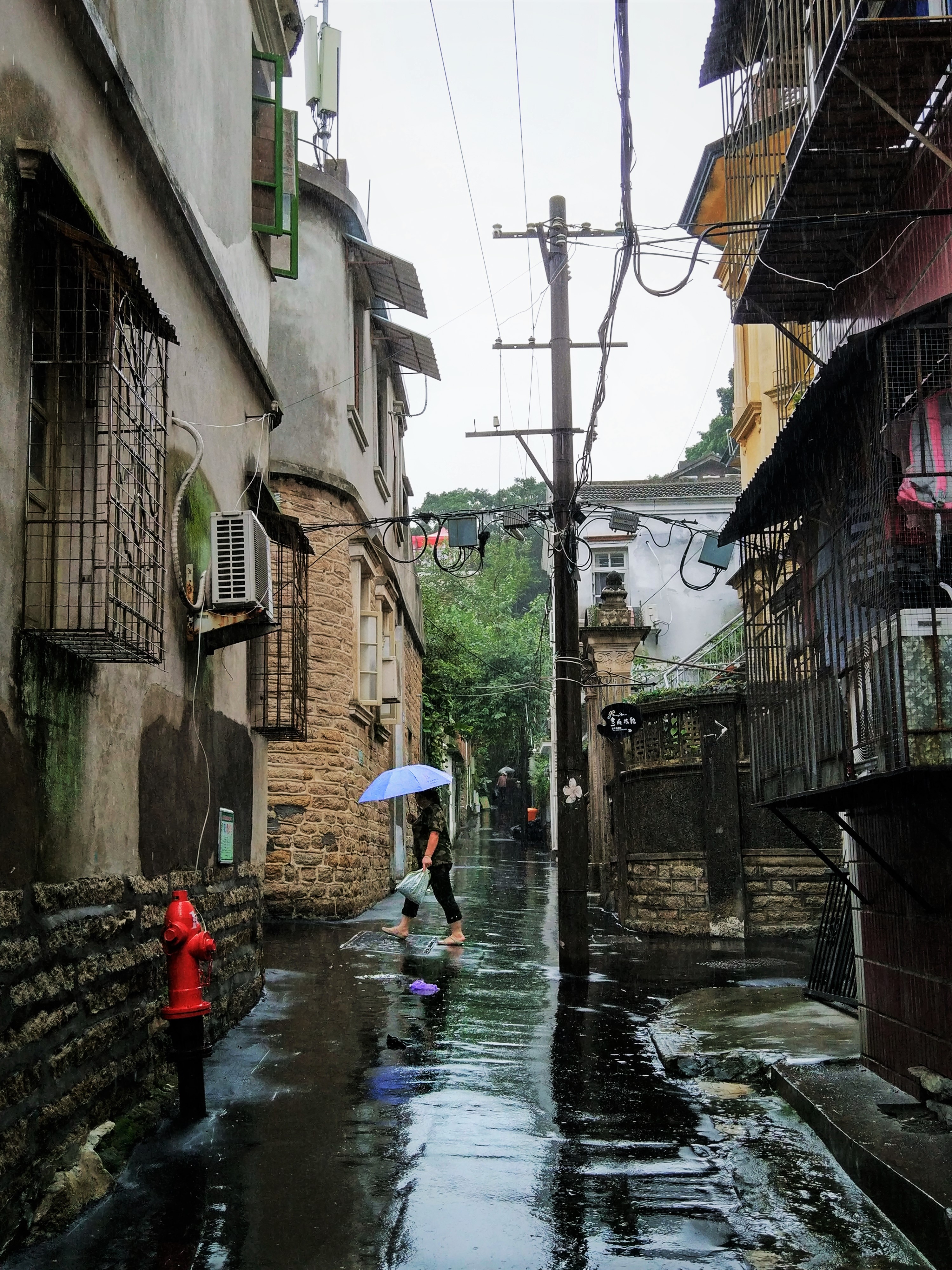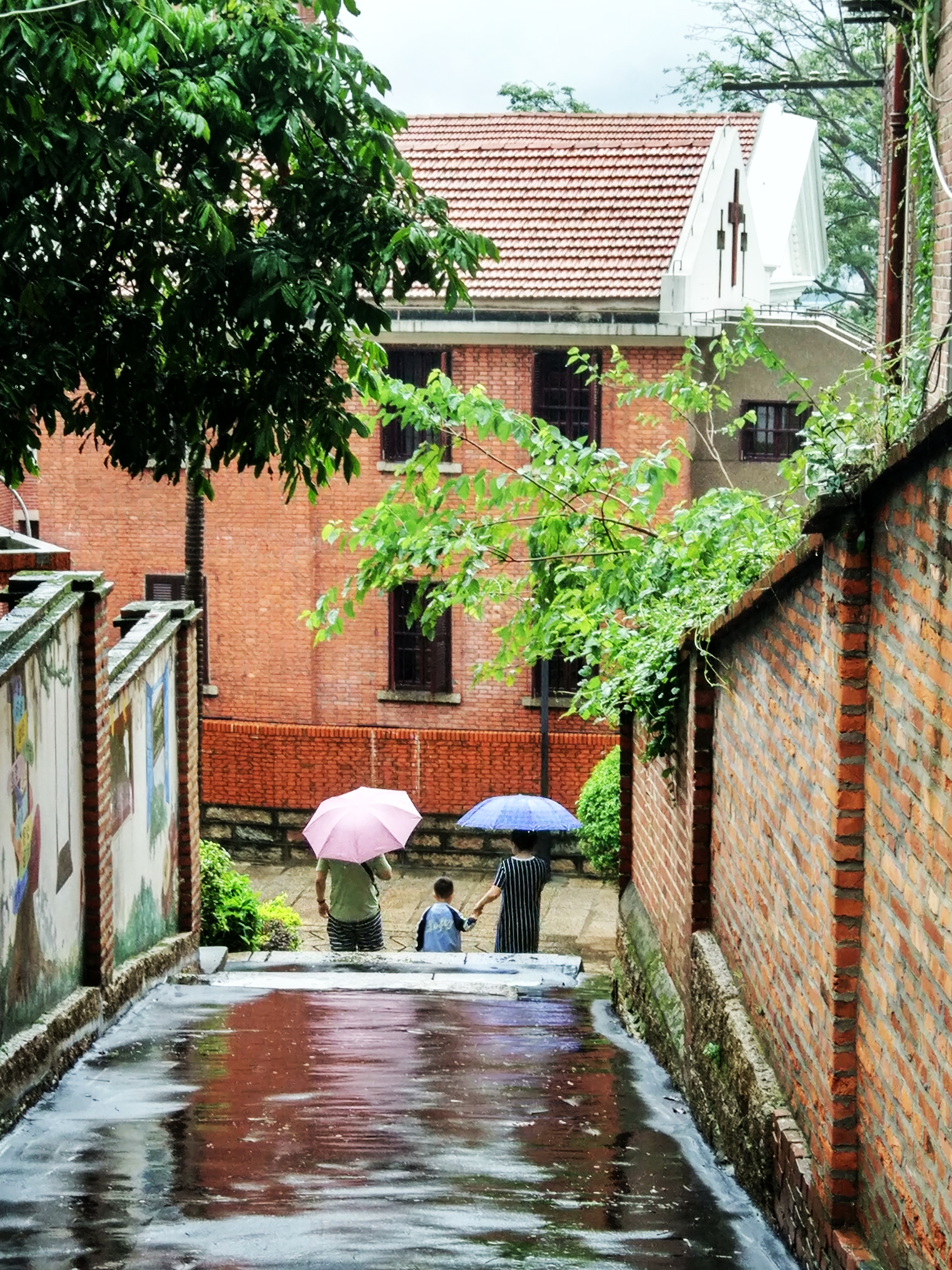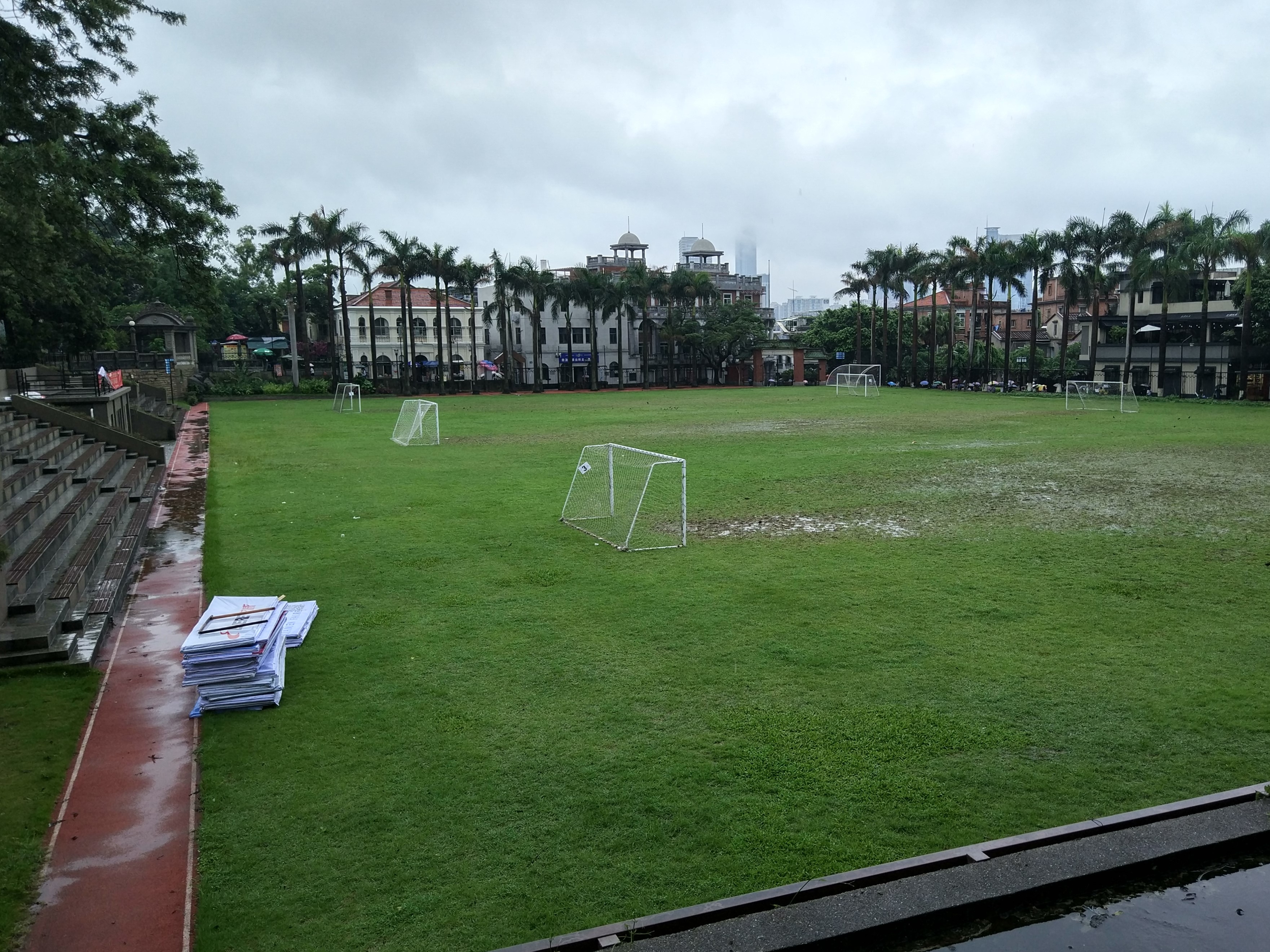 The next day, I went to the east beach, from where the Kinmen Islands, which are still governed by the Republic of China, were within my sight.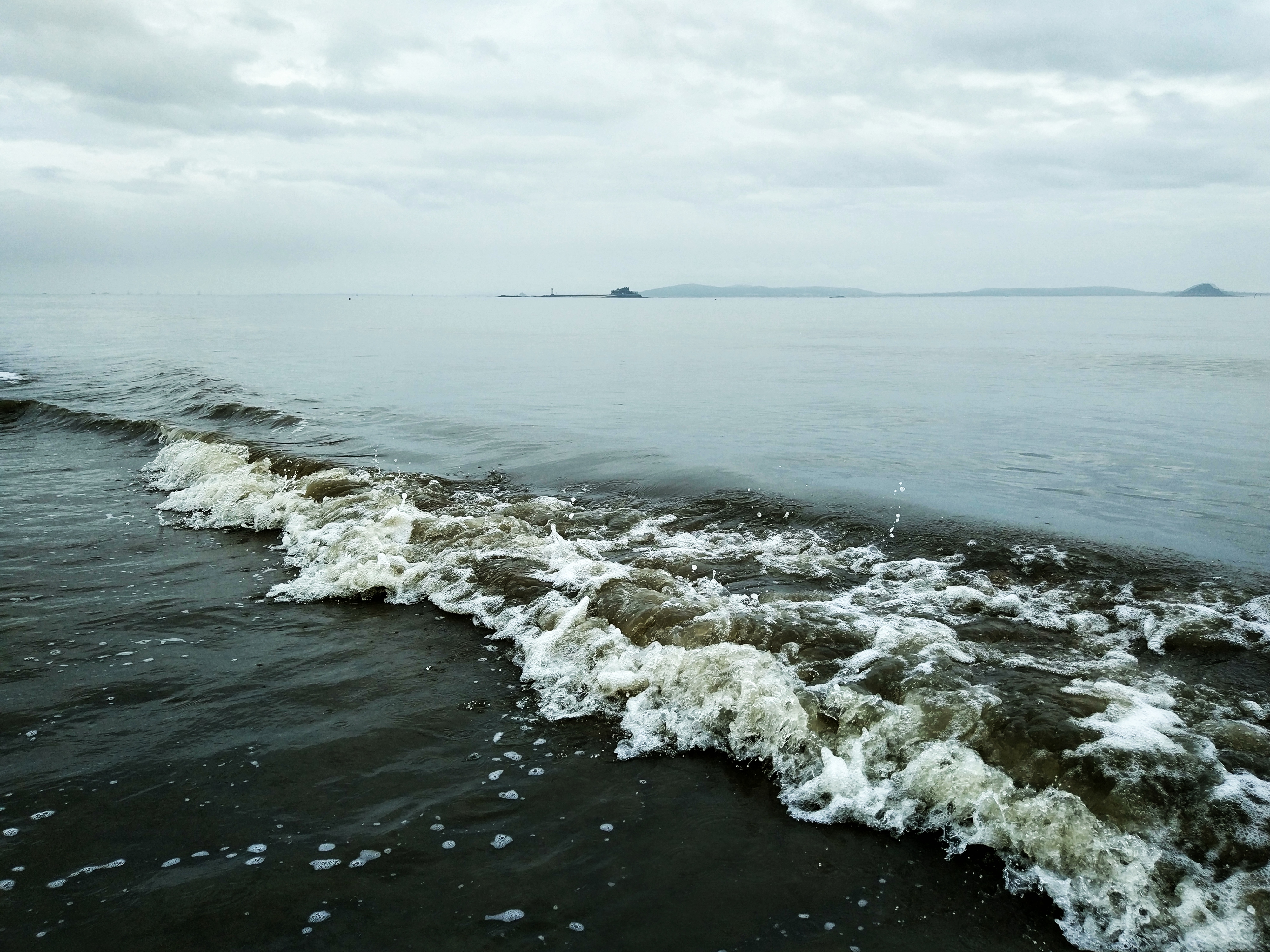 There is a big propaganda sign on the coast of Xiamen facing the Kinmen Islands, telling the hope of Chinese reunification.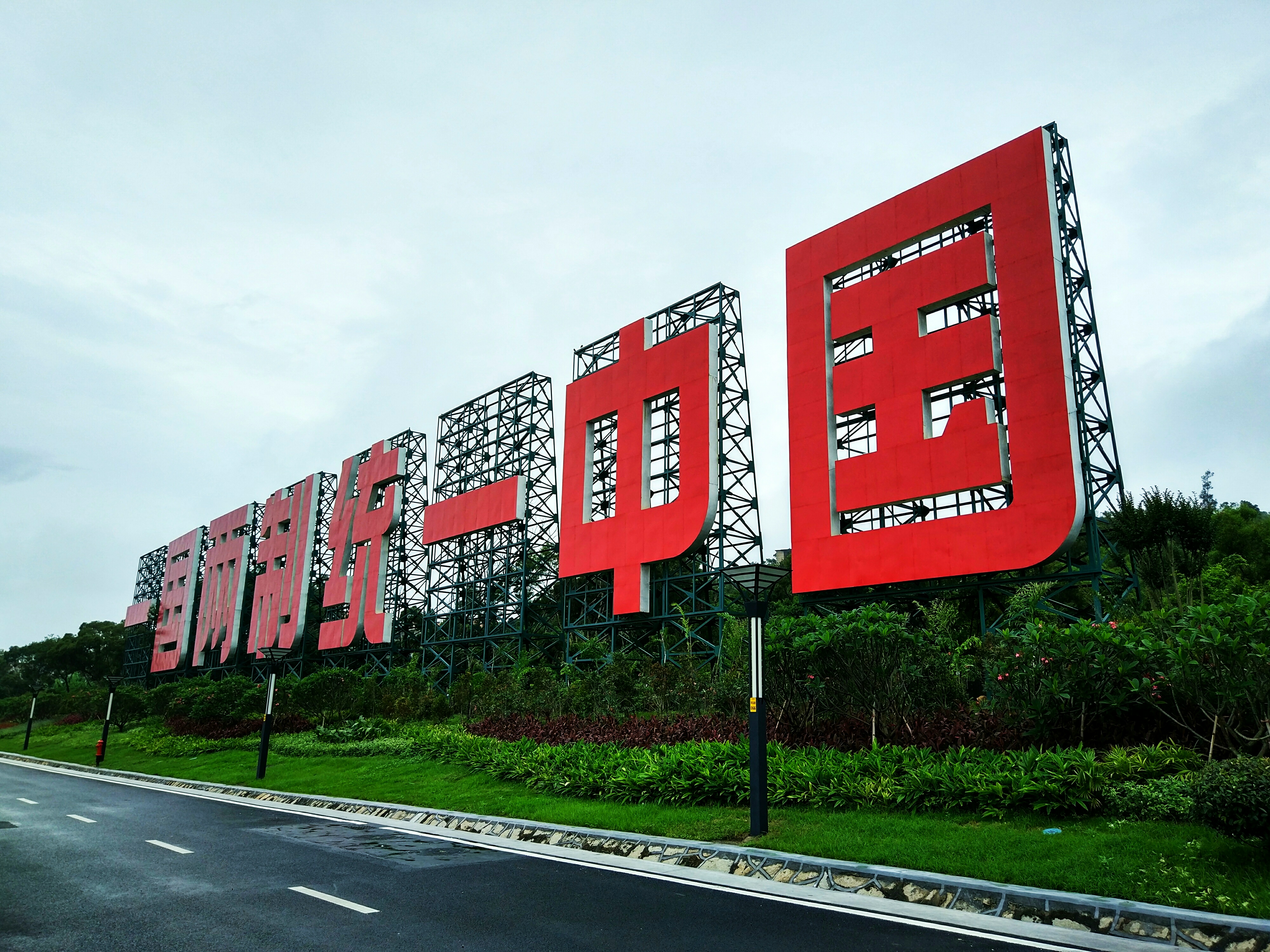 I also visited Xiamen University, and swung by the Furong Tunnel, which is filled with graffiti designed by university students.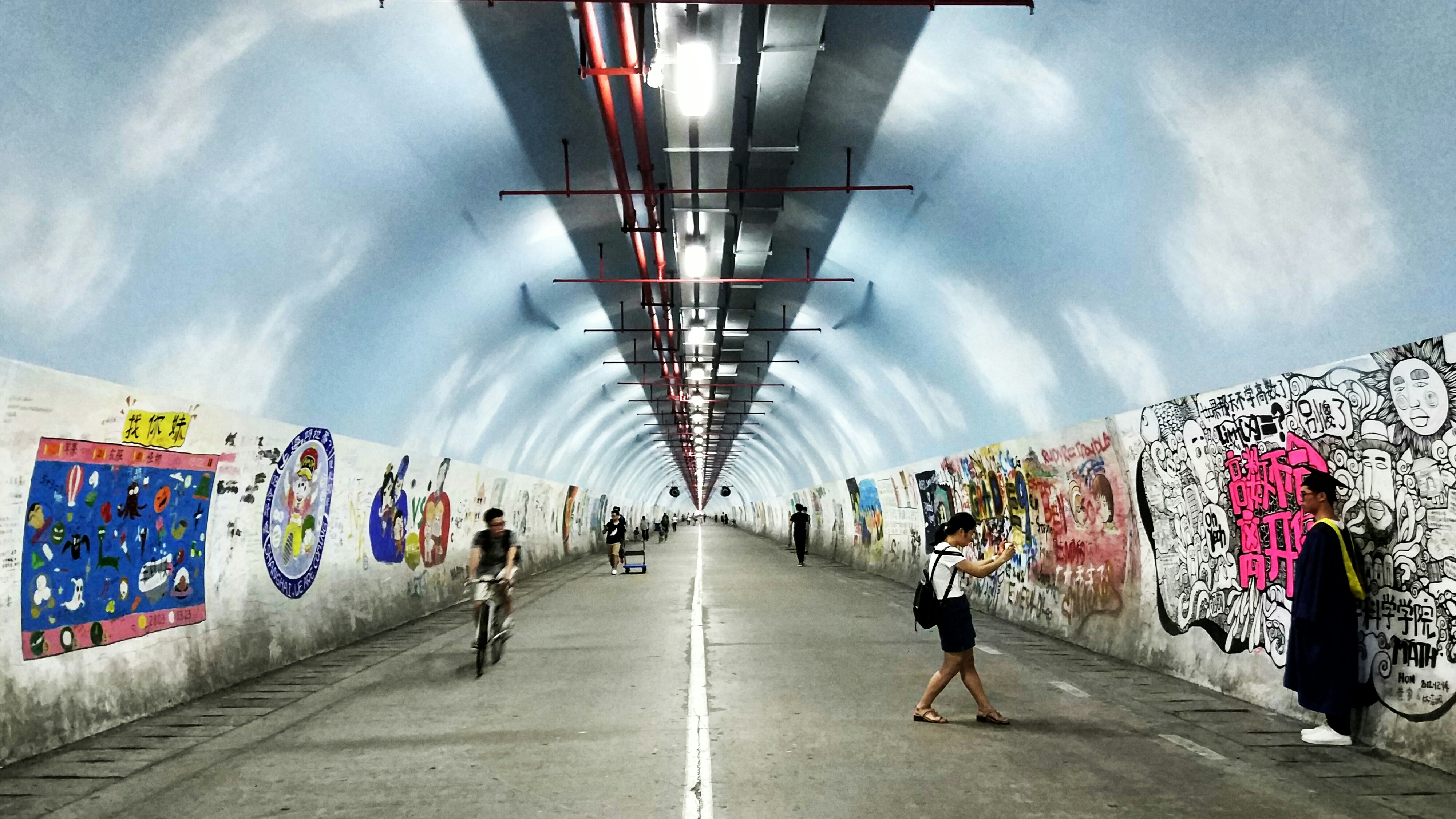 I stayed in this lovely coastal city (though the rainy weather was a bit frustrating) for 3 days, also tried as much local seafood as possible. On the last day of my stay, when taking a ferry from Gulangyu to Xiamen, I took this skyline picture, drawing the modern face of the city. It was the last picture of our trip.